Usher In Fourth of July with Fireworks, Courtesy Usher!
Shwetha Ravishankar | July 03, 2013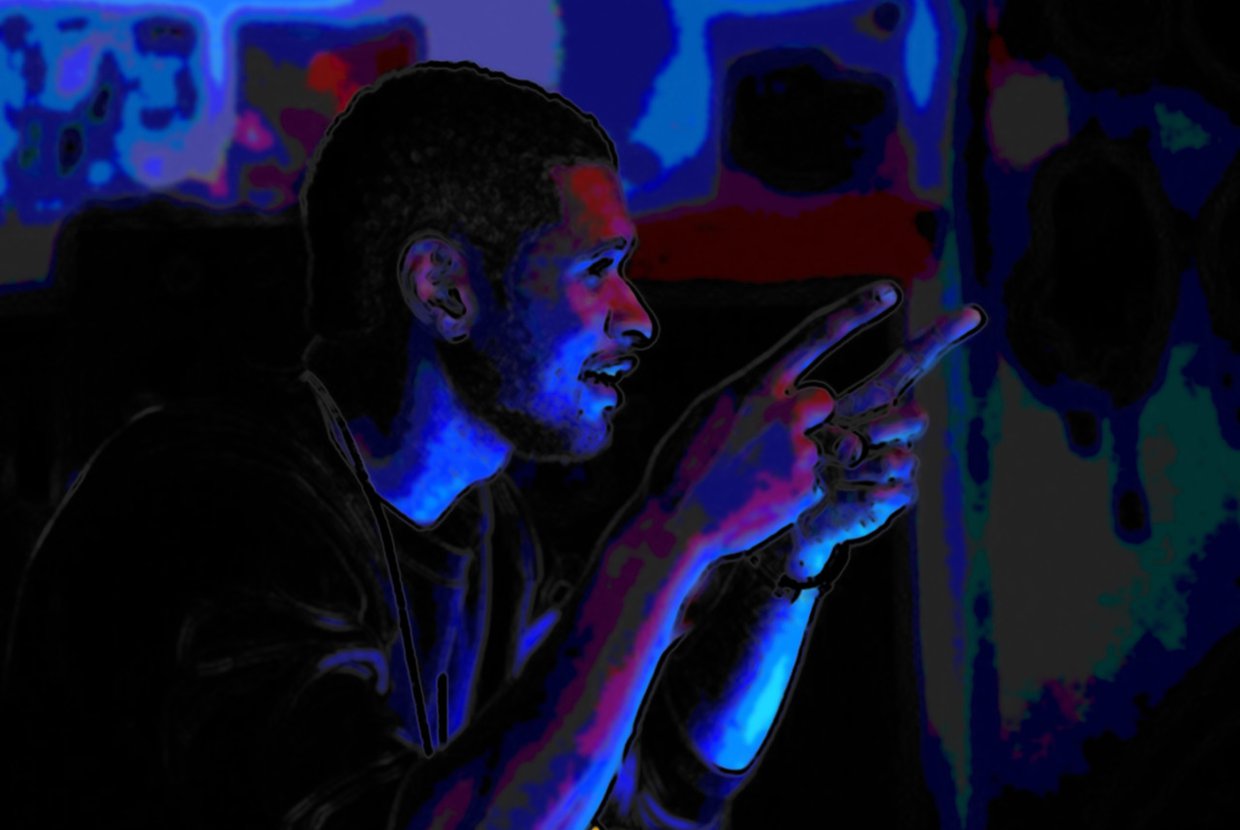 The much awaited long weekend is here, New York! The historic day of July 4th, 1776 commemorates the day when the Declaration of Independence was adopted, a bill that was signed by 56 representatives of the 13 colonies that made the United States then. The country has celebrated this day of triumph with fireworks, food, and fervor ever since its inception. On one such day in July back in 1934, while American Naval Officer Richard Byrd was in Antarctica at his base "Little America", even in freezing temperatures of -29 degree fahrenheit, he and his team celebrated the day with fireworks even in those extreme conditions.
Photo Courtesy Symonsez.wordpress.com
Apart from fireworks, which have now become the focal point of this historic holiday weekend for most Americans (interestingly enough, lighting up the sky with fireworks only became legal in 1777, when it was authorized by the Congress), there are several other rituals that have become a part of this day. While parades, speeches, music, public readings of the Declaration of Independence, and food competitions like the famous Nathan's Hot Dog Eating Contest remain the most anticipated events of the day, traditions like artillery salutes (fired from cannons left over from the war), and soldiers wearing greens in their hats, and buildings were decorated in greens - long before the flag and red-white-blue paper became widely available, are no longer part of the tradition.
Photograph by Cosmin Nahaiciuc, My Shot
Today, fireworks have taken the spotlight on July 4th, which was declared a federal holiday in 1941. Every year, fireworks across the country gets only bigger and better, and how can it be any different with New York City?! This year, the 37th annual Macy's fireworks is sizzling the skies with a patriotic fire power display, directed by the Grammy-award winning recording artist, Usher, and for those of you who prefer to enjoy it all from the comfort of your couch, tune in to the star-studded lineup of power packed performances by Taylor Swift, Selena Gomez, Maria Carey, Tim McGraw, and Nick Cannon on NBC, broadcast live at 8pm, followed by the fireworks display at 9pm.
You can catch this dazzling display of synchronized symphony of music and fireworks that lasts for a good 25 minutes on the Hudson River, from these hot-spots.Here are your spots on 12th Avenue below 59th Street, for your access points along 11th Avenue: 24th Street, 26th Street, 27th Street, 29th Street, 33rd Street, 34th Street, 40th Street, 42nd Street, 44th Street, 50th Street, 52nd Street, 54th Street, 56th Street, and 57th Street.
Tourists and locals must note that these spots are not viewing points: East River, Battery Park City, All Hudson River Piers (except Pier 84, which has limited access), Hudson River promenade between West Houston and 59th Street, and Hudson River Park Bike Path between West Houston and 59th Street.
While you enjoy this spectacular display, do not forget to get a glimpse of the Empire State Building which is putting up a light-show towards the last five minutes of the fireworks finale; and plan a visit to the New York Public Library earlier in the day, where two of the most historic documents, the original copy of the Bill of Rights and a copy of the Decalartion of Independence, hand-written by Thomas Jefferson will be on display at 5th Avenue and 42nd Street.
Photo Courtesy so-calconneciton.blogspot.com
So, whether you are going to take your spot to enjoy the fireworks, or have a long weekend getaway planned, or even if you just wanna soak up the sun by the beach--take a moment to salute the soldiers on the front lines, who fight to protect you, every single day, and hoist "The Star Spangled Banner" with pride.
"And the star-spangled banner in triumph shall wave, Over the land of the free and home of the brave"