277 East 7th Street: Six More Stories of East Village Luxury Condos
Tim Sheehan | August 16, 2013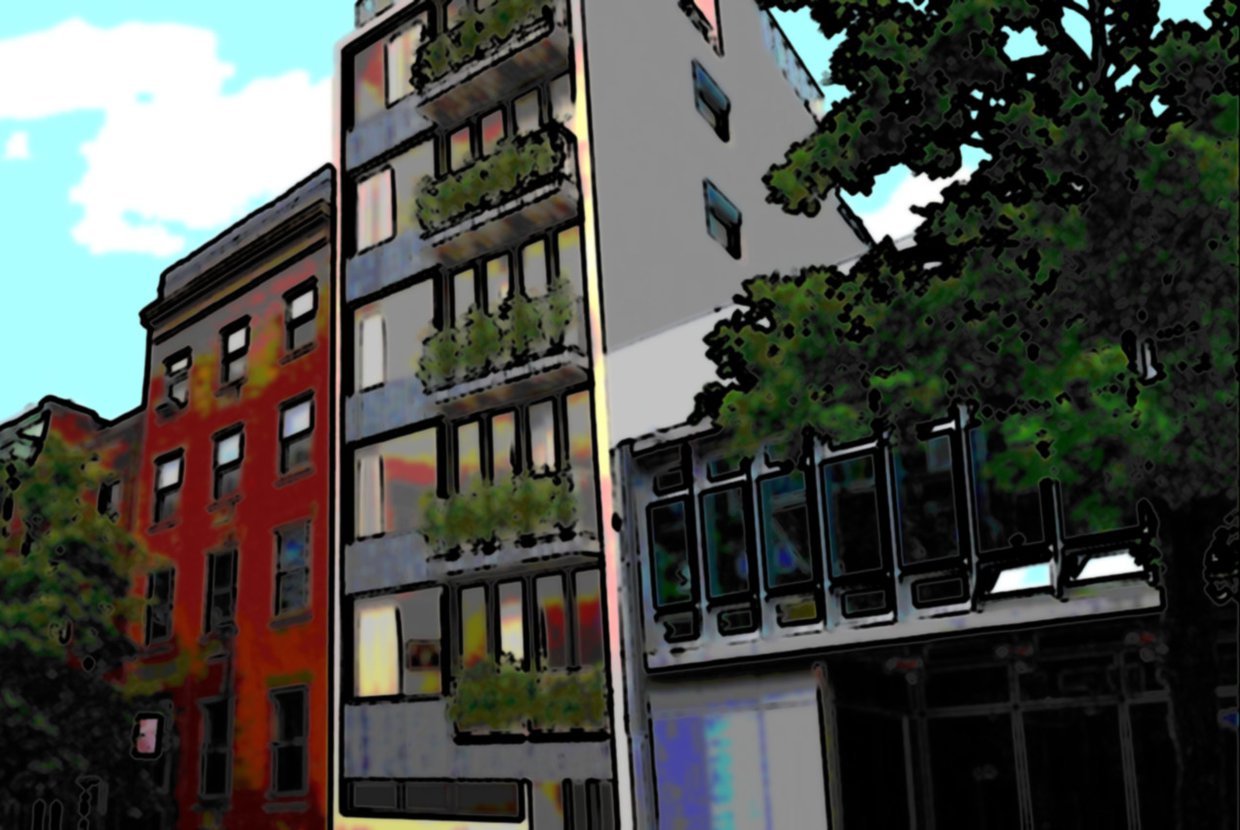 Watch out Jefferson, you've got some competition on the other side of the East Village. 277 East 7th Street, between Avenues C and D, will soon transform from a parking lot to a six-story residential condo. While all the details about this new building aren't out yet, here's what we do know:
According to Curbed, the six-story Eisner designed building will have six floor-through apartments. The design calls for floors two through six to be 1,200-square foot two-bedroom, two-bathroom residences, while the ground floor and sixth apartment will be a cozier 900 square feet, though this unit comes with its own private garden. Two of the upper-level apartments will have their own private rooftop decks.
From the exterior of the building, we can see that the design includes stylish Juliet balconies and oversized windows. Inside, we haven't seen anything yet, but the plans include new luxury building favorites: wide plank hardwood floors, Caesarstone quartz counters, stainless steel appliances and kitchen cabinetry in white lacquer.
The East Village has very little undeveloped land left, and very few new condos come through the Manhattan Neighborhood. 277 East 7th Street is just down the block from the Flowerbox Building, which was built in 2007. One of the more popular luxury construction projects in the East Village is the Jefferson at 211 East 13th Street. The Jefferson will house 83 luxury units, and they are expected to sell out fast, so we can assume that the six at 277 East 7th Street will go even quicker. Construction is expected to be completed in the Spring of 2014.