50 West Street Financing Signals Improved Construction Market
Tim Sheehan | August 28, 2013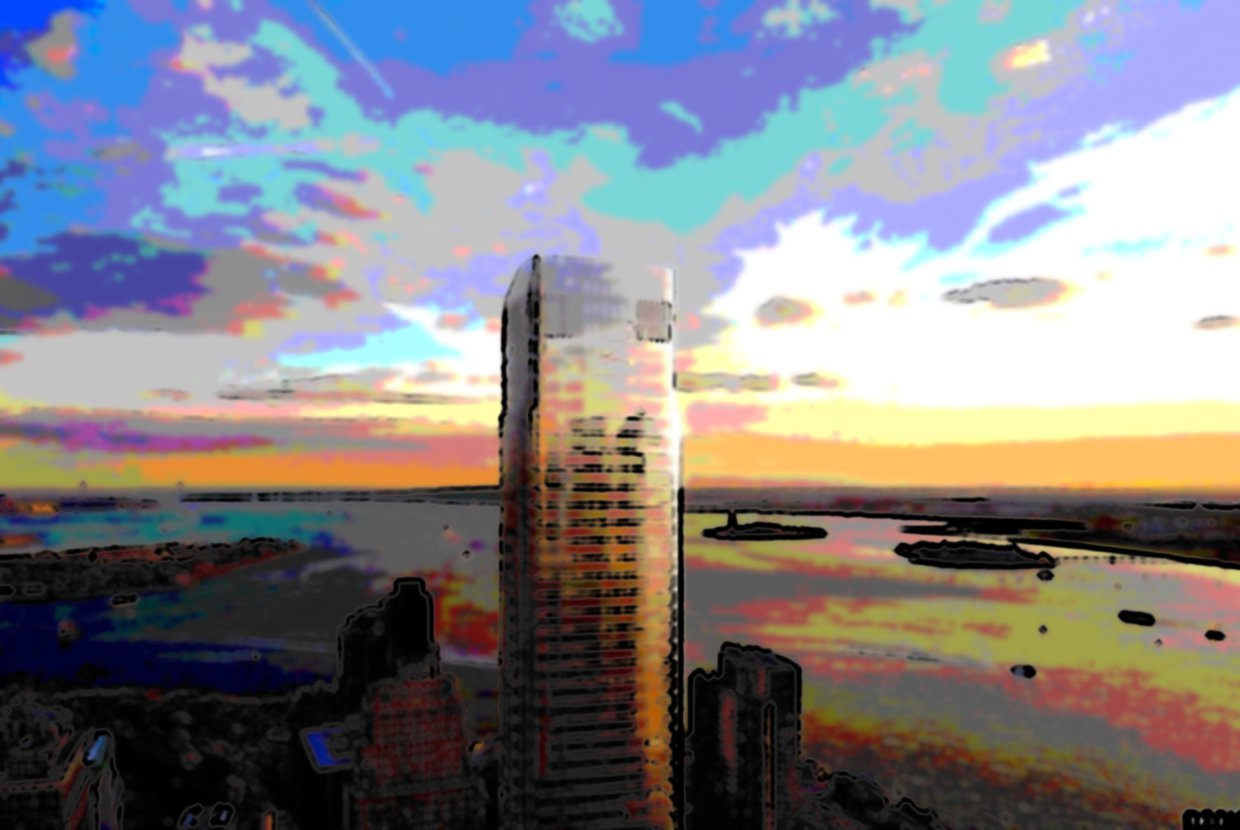 Image Courtesy of DBOX for CIM Group & Macklowe Properties
Anyone who has ever spent more than 10 minutes downtown is well aware of the plethora of construction happening in the neighborhood. Aside from the two biggies (Fulton Center and the World Trade Center), there's still enough construction happening or planned to change the Manhattan skyline annually. The most recent project to get funding is developer Francis Greenburger's 63-story residential project at 50 West Street.
The project is not newly conceived. Mr. Greenburger has owned the land at 50 West Street since 1983, and when construction was finally planned in 2008, the financial crisis hit, putting the project on hold. Today, construction funding is easier to come by, as evident of the $400 million in financing Mr. Greenburger will receive, which is what will allow his 63-story tower to rise on the Financial District, Battery Park City border.
What to Expect
The 50 West Street tower will rise 63 stories, which is two stories less than what was planned years earlier. The original plan for a hotel to be included has been scrapped, and the building now be composed primarily of condos. The tower will also house a restaurant, retail space and a single floor for office use. While the specifics of the amenities haven't been made clear yet, a gym, play area and courtyard are all expected. We're also hoping and assuming that the rooftop will be suited to take full advantage of Battery Park and Hudson River views.
Strengthened Market
This isn't the only example of the market turning around, according to a Wall Street Journal report:
In the second quarter, the total value of residential and commercial construction loans held by about 7,000 banks and thrifts increased for the first time since the crisis hit, up 0.4% from the previous quarter to $202.5 billion, according to Trepp LLC.
The numbers say a lot, but all one has to do is observe the amount of new construction projects and condo conversions are taking place south of Chambers. 70 Pine Street, the former headquarters of AIG, will soon be home to 1,000 rental apartments. The 168 units at 113 Nassau Street, which began construction in 2007, are nearly complete. Ismael Levya's futuristic 21-story structure at 19 Park Place is expected to be completed in 2014. Perhaps the most exciting is the proposed residential skyscraper at 80 South Street, which intends on rising an incredible 1,018 feet, making its own mark on the Financial District skyline.
As with most new construction in the downtown neighborhood, 50 West Street will keep its mechanical elements elevated on the sixth floor to protect it from potential storm surges. Construction at 50 West Street is expected to begin this fall, and the 63-story tower should be completed in 2016, some 33 years after Greenburg's initial purchase of the site.