"All the world's a stage" this summer- Shakespeare in Delacorte Park!
Shwetha Ravishankar | August 02, 2013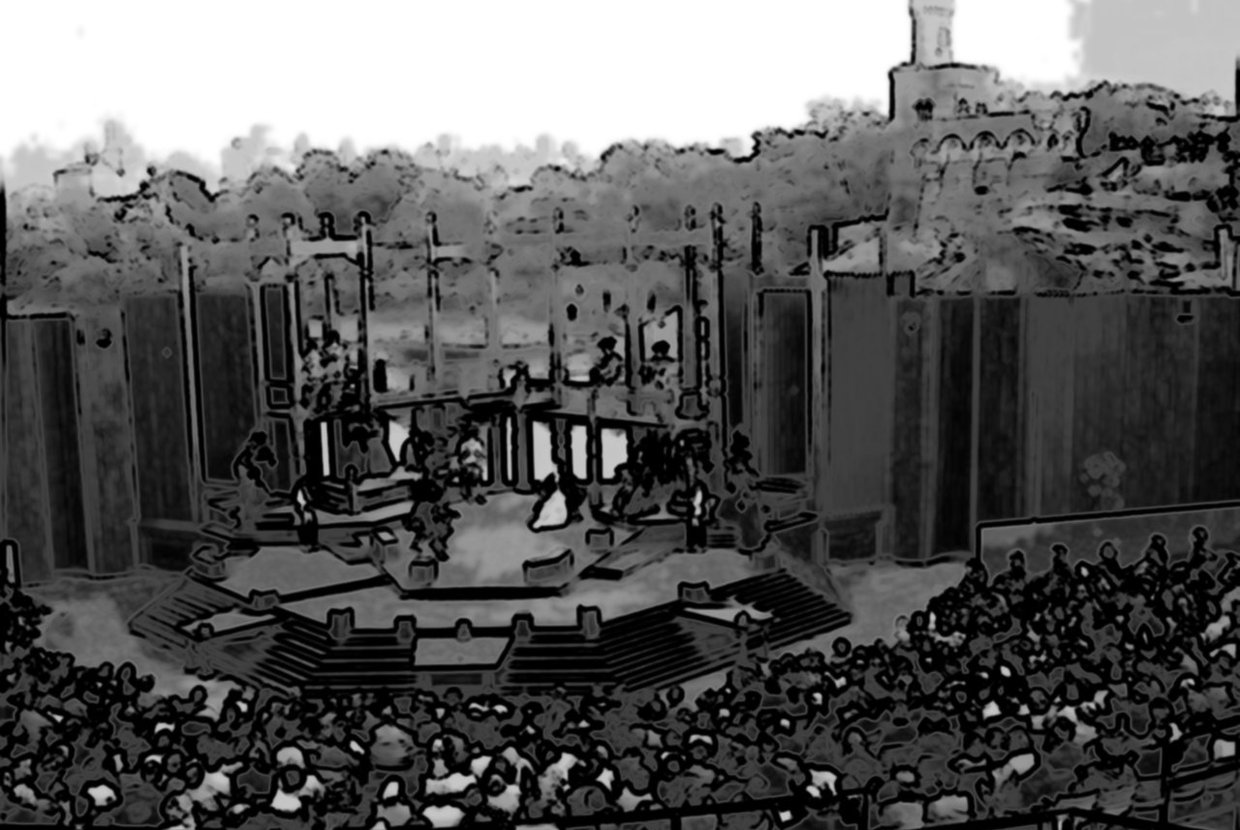 The Delacorte Theatre in its Early Days
The outdoors is what summers are for, and what better way to enjoy the sweet-summer-sun than to be out in Central Park and enjoy Shakespeare in the Park. Spread over a month, this year the stage is set for Love's Labour's Lost, a new musical that will be performed from July 23rd through August 18th, at 8.30pm on most nights.
The Stunning Delacorte Theatre
New Yorker's enjoy the summer stage every year, that has brought over a 5 million people to the Delacorte Theatre over a span of 50 years; so how did this all begin? Well, what began as Shakespeare Workshop by Joseph Papp, soon turned out to be the very grounds for the largest cultural convergence of talent, tunes, and theatre. A concept that blossomed out of one of the country's most eminent cultural institutions - The Public Theatre is dedicated to nurturing both artists and audiences, following in on Joseph Papp's legacy of creating a space of inclusion and a forum for ideas.
Its headquarters in Lafayette Street, is the creative cocoon which produces new plays, musicals productions of Shakespeare, and several other classics, for its annual summer time free event. The event celebrating its 51st anniversary this year, opened its doors back on June 18th, 1962, with the Merchant of Venice, featuring George C.Scott as Shylock. Having featured more than a 100 productions since then, some of the highlights at the Delacorte Theatre have been Othello in 1964, Hamlet in 1975, The Taming of the Shrew in 1978, Much Ado About Nothing in 1988, Macbeth in 2006, and the most recent one being As You Like It and Into the Woods. Over the years, the stage has put stars like Meryl Streep, Denzel Washington, Natalie Portman, Anne Hathaway, and Al Pacino in the spotlight!
The Veterans of Shakespeare in the Park, Photo Courtesy Vanity Fair Magazine
So that's your weekend plan made! Get your little summer basket, set out to Delacorte Park at 12 noon to be in line to collect your free tickets, and enjoy a great performance with some delicious food at the Public Fare - the seasonally operated outdoor cafe.
The Romeo and Juliet Sculpture Aptly Placed in front of the Delacorte Theatre
Fun, free, and fabulous - That's New York Summer for you!