Are Prefabs the Future of Manhattan Luxury Apartments?
Tim Sheehan | August 20, 2013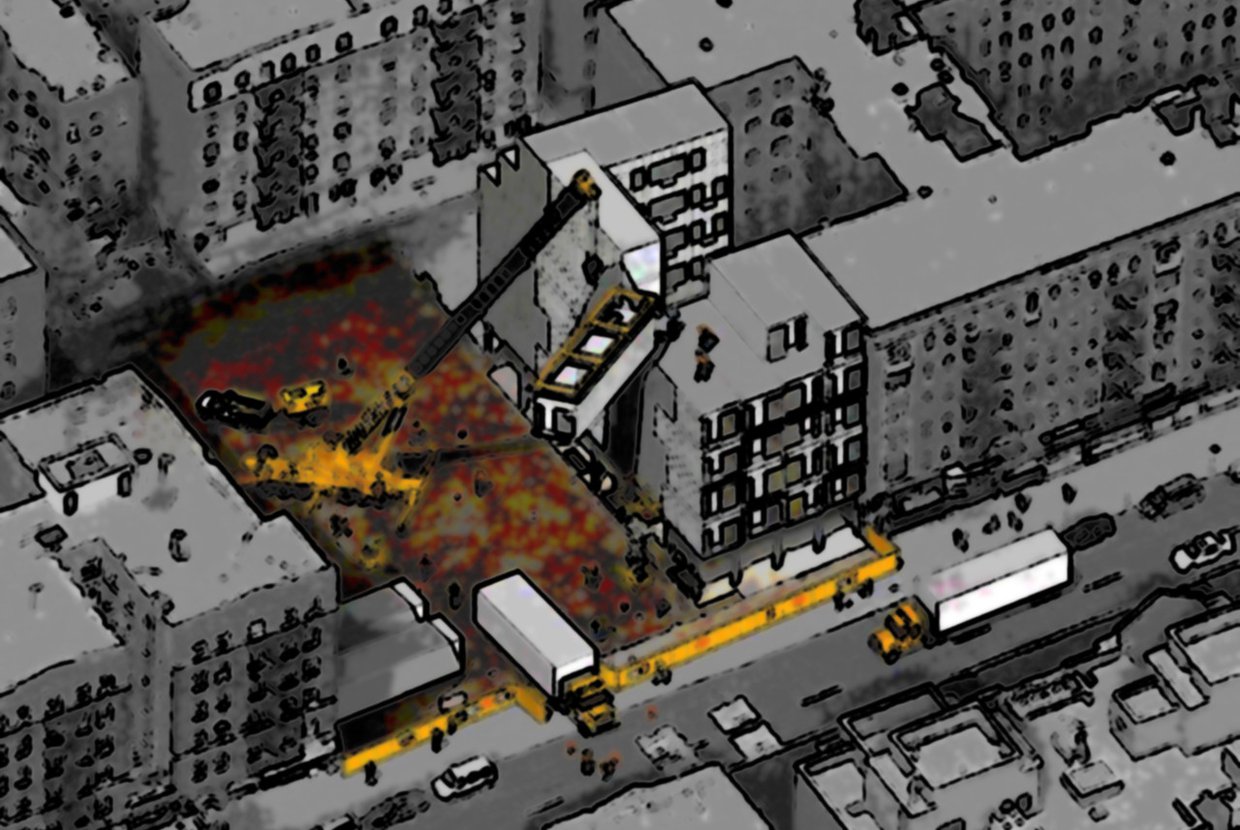 There's a certain stigma attached to modular construction, but perhaps it's time to reconsider. For years, prefabricated buildings made their claim outside of major cities in no small part due to psychological marketplace factors and uninspiring aesthetics. But what if I told you that it's possible to build a custom luxury apartment on an assembly line. And would you believe me if I told you prefabricated apartments are better than apartments built on-site?
Manhattan's first modular apartment building is called The Stack. The 56 modules of the seven-story building were designed by architecture firm Gluck+ and then manufactured off-site in a factory. While the Inwood building is no 15 Central Park West, this step points towards a new willingness by developers and architects to welcome the oft-denounced building form.
There are certainly advantages in choosing to develop a prefabricated building. According to Gluck+, "Offsite construction offers an accelerated schedule and shorter financing period, turning sites that might otherwise be considered risky and turning them into opportunities." NY1's Jill Urban also weighed in on the quality of modular buildings. "There is also the issue of quality. In a factory setting, workers do not have to deal with the elements and they can have better access to each module from all angles," she said.
While the Stack is the first Manhattan prefab, other's have already been stacking up around the globe. Last year, a 30-story hotel in China was assembled in just 15 days. And of course, the next logical step would be to build a 220-story, world-record height skyscraper in just 90 days, which is exactly what Sky City One aim's to do.
We don't need to look to the other side of the globe in order to see modular building taking off though. Just across the East River, B2 BKLYN is under construction as part of the Atlantic Yards project by Forest City Ratner. The 32-story tower claims it will be the tallest modular building in the world, though China's Sky City will surpass it.
Earlier this year, Mayor Bloomberg announced the winner of his micro-unit competition (adAPT NYC), with the winning design being composed of 55 modular apartments. The future Murray Hill micro-units will range from 250 to 370 square feet, and are meant to accommodate for Manhattan's increasing number of one- and two-person households.
The days of "prefabricated" being synonymous with "trailer park" are on their way out. As more and more modular buildings successfully make their way into urban centers of the world with their desirable aesthetics, expedited building times and increased construction safety, there's no reason why Manhattan luxury real estate won't be next.