Beekeeping is the new Buzz in the Big Apple
Shwetha Ravishankar | August 14, 2013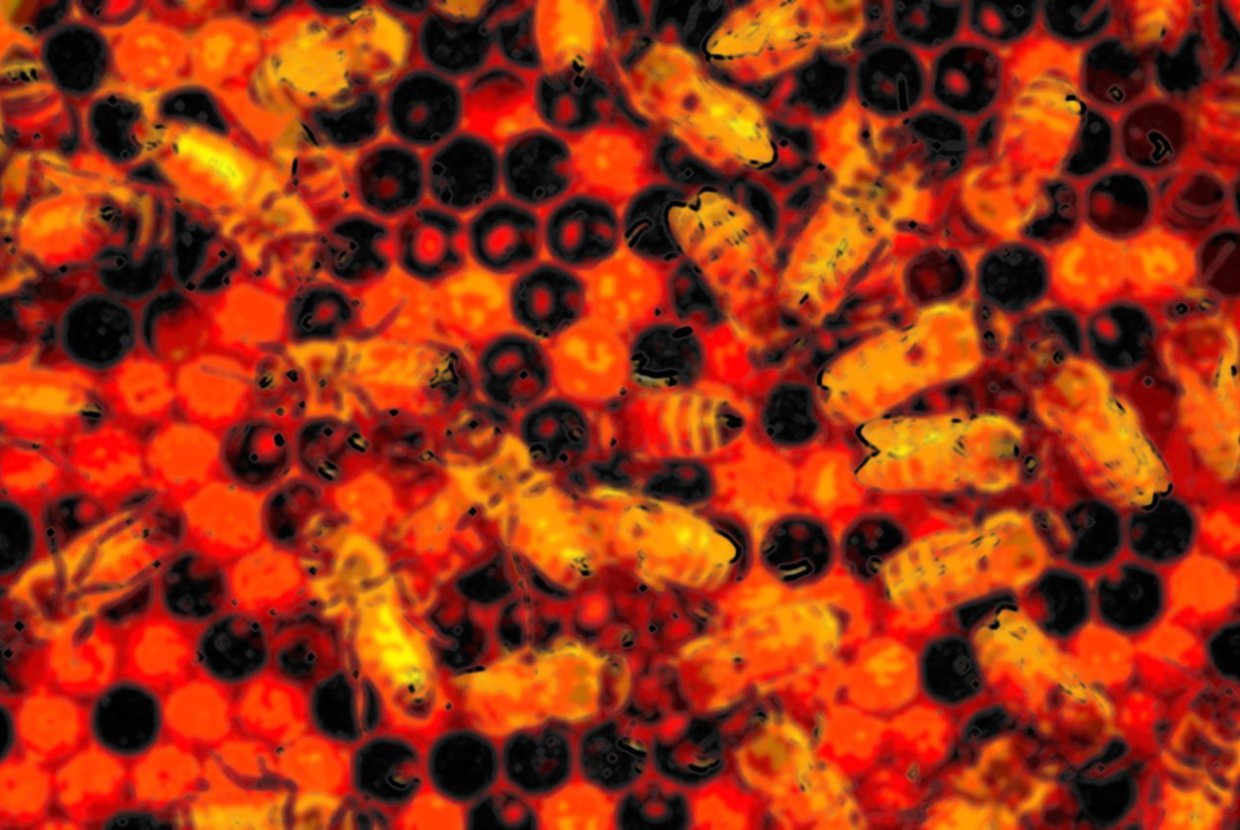 If you thought rooftops were only for bars, BBQ's, sun-bathing, and rooftop gardens, think again! While New Yorkers are hurriedly getting about their busy weekday, the rooftops of Midtown Manhattan are raving about a new kind of buzz. This one's the real thing, buzzing bees!
Yes, One Bryant Park's rooftop is the breeding ground for thousands of bees, that pollinate its green roofs and produce bottles of fresh honey for its tenants, living below.
Aptly so, since One Bryant Park received a LEED platinum rating from the United States Green Building Council. Its green features include a air-filtration system that is filters out as much as 95 percent of particulate matter, an urban garden, and its green roofs which use compost made from waste from its own cafeteria.
Atop the corporate offices of Bank of America, and Durst's among others, this seventh-floor rooftop is now home to around a 100,000 European "busy bees" at work!
It was not long ago that beekeeping was illegal in New York during the Giuliani administration, but now, hives are hip and happening this summer. Tending to their office hives this summer, are corporates like Howes, and hundreds of residents, and hobbyists, who have registered hives with the New York City Department of Health, and the numbers only seem to be growing.Joining the group are several other prominent New York City buildings, like Waldorf-Astoria Hotel and the Whitney Museum of Art.
Bee Trivia: "It takes one million flowers to produce enough nectar for one pound of honey", as told by Andrew Cote, Founder of New York City Beekeepers Association.
One Bryant Park, makes it work for them, by the natural pollination of bees, which helps maintain an area of nearly 6,000 square feet, where the sedum is planted, in efforts to reduce heat energy.
NYC Honeybee Festival
If you would like to be part of the beekeepers community, and become an apiarist,start by following them on Twitter, grabbing a copy of the Bee Culture Magazine, attend the annual NYC Honey Bee Festival, and finally make your maiden venture into the world of bees, by taking beekeeping classes by Chris Harp - in the winter classes, that will set you up with bottles of fresh honey, by the spring of 2014!