Cast Iron or Cast Out? Expanding the Tribeca Historic District
Peter Black | August 27, 2013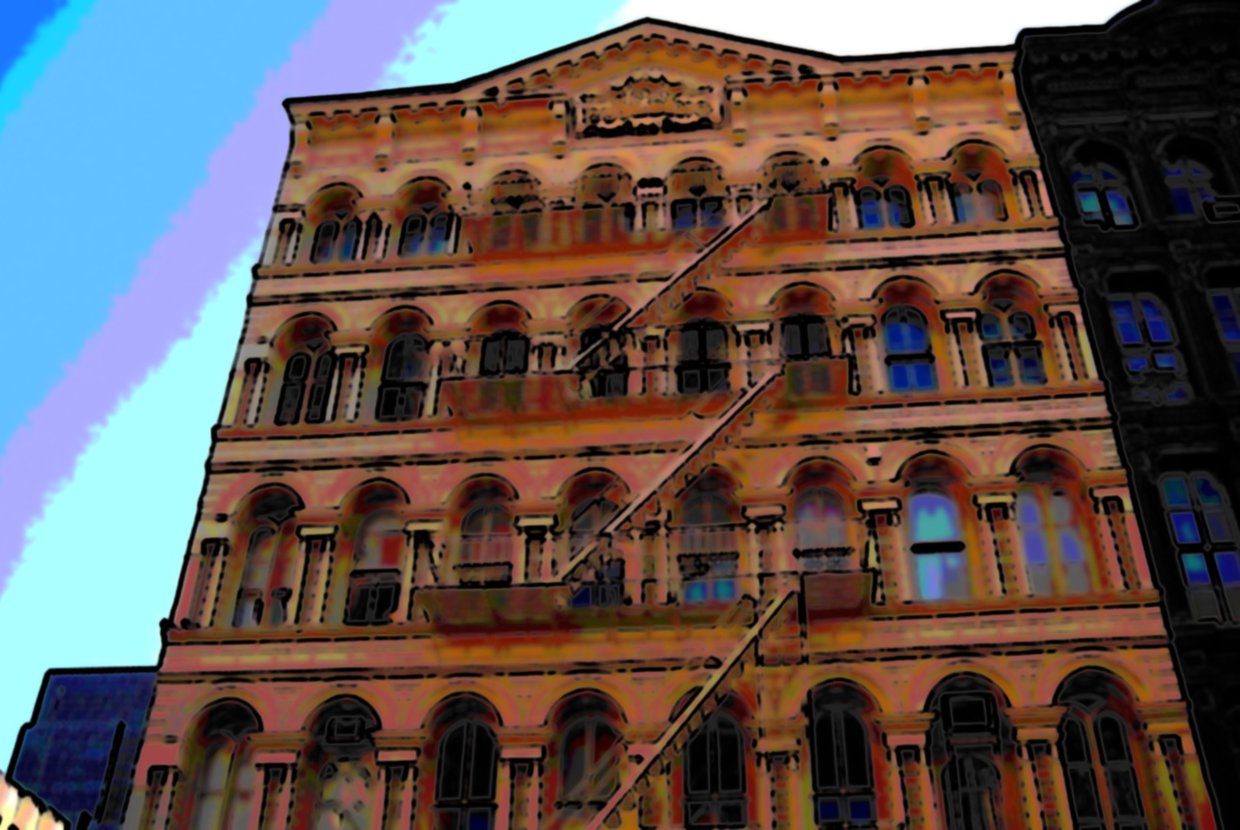 The Tribeca landmarking debate has been raging for over two decades. Preservationists and conservationists want to preserve and conserve Tribeca's uniqueness. As they should; Tribeca is home to some of the country's oldest and most beautiful cast iron architecture. In 1988, the New York City Landmark Preservation Committee separated Tribeca into four adjacent—but distinct—historic districts. These areas have been protected by landmarking regulation ever since.
The Tribeca Trust—a neighborhood awareness group—is determined to consolidate the four regions into one large, protected community. They argue that the current separation of the districts has stratified the overall neighborhood. As modern glass high-rises sprout up between old, rugged warehouses and apartment buildings, preservationists increasingly howl that the neighborhood's character is in jeopardy, and will be forever destroyed if development continues. They want to expand Tribeca's boundaries and thus its protected status. What is now Tribeca West, Tribeca North, Tribeca South, and Tribeca East would simply become "Tribeca."
The Real Estate Board of New York argues that forbidding development in Tribeca has had consequences, and will have severe consequences if Tribeca's boundaries are expanded. "Nearly 30 percent of Manhattan properties are now protected by regulations governing landmarks," said a member of the Real Estate Board. "And, in some neighborhoods, such as the Upper West Side and SoHo/Greenwich Village, of Manhattan, the level of protected properties has reached a staggering 70 percent."
According to Property Shark, Tribeca is the most expensive zip code in the country. Realtors argue this is because landmarking regulation has made it nearly impossible to construct new, modern, affordable high-rises and to renovate old buildings. Modernizing Tribeca, therefore, would significantly reduce rents simply because there would be more available apartments.
The Landmarks Preservation Committee thinks that this is a myth, and that landmarking actually makes neighborhoods more affordable. They argue that the new apartment buildings are designed by—and intended for—the ultra-rich. The new condos simply "serve as trophy homes for jet-setters who spend little time in New York," said one writer. Un-landmarked areas raise housing prices and push out the poor; old factories are torn down and replaced with luxury high-rises that smother the economic, ethnic, and social diversity of everything around them.
The disagreement in Tribeca is synonymous with the conservation debates that are currently encompassing the entire city. Residents of the Upper East Side are fighting to expand the Carnegie Hill historic district from 86th to 96th Street. Residents of SoHo are fighting to prevent a developer from knocking down a building previously owned by a Beastie Boy. Residents of Greenwich Village are fighting to maintain the historical integrity of Spring Street, the birthplace of the Gay Rights Movement. The Landmark Preservation Committee has just granted landmark status to four mundane buildings downtown. Conversely, six massive penthouses will be built on top of an iconic old building on Lafayette Street.
The landmarking debate is incredibly complicated. There are strong arguments and strong feelings on both sides. One thing is certain: it isn't going to end anytime soon.