From Toys to Towers: LEGOs and Modernist Architecture in New York City
Written by Bryan Gamble
August 28, 2013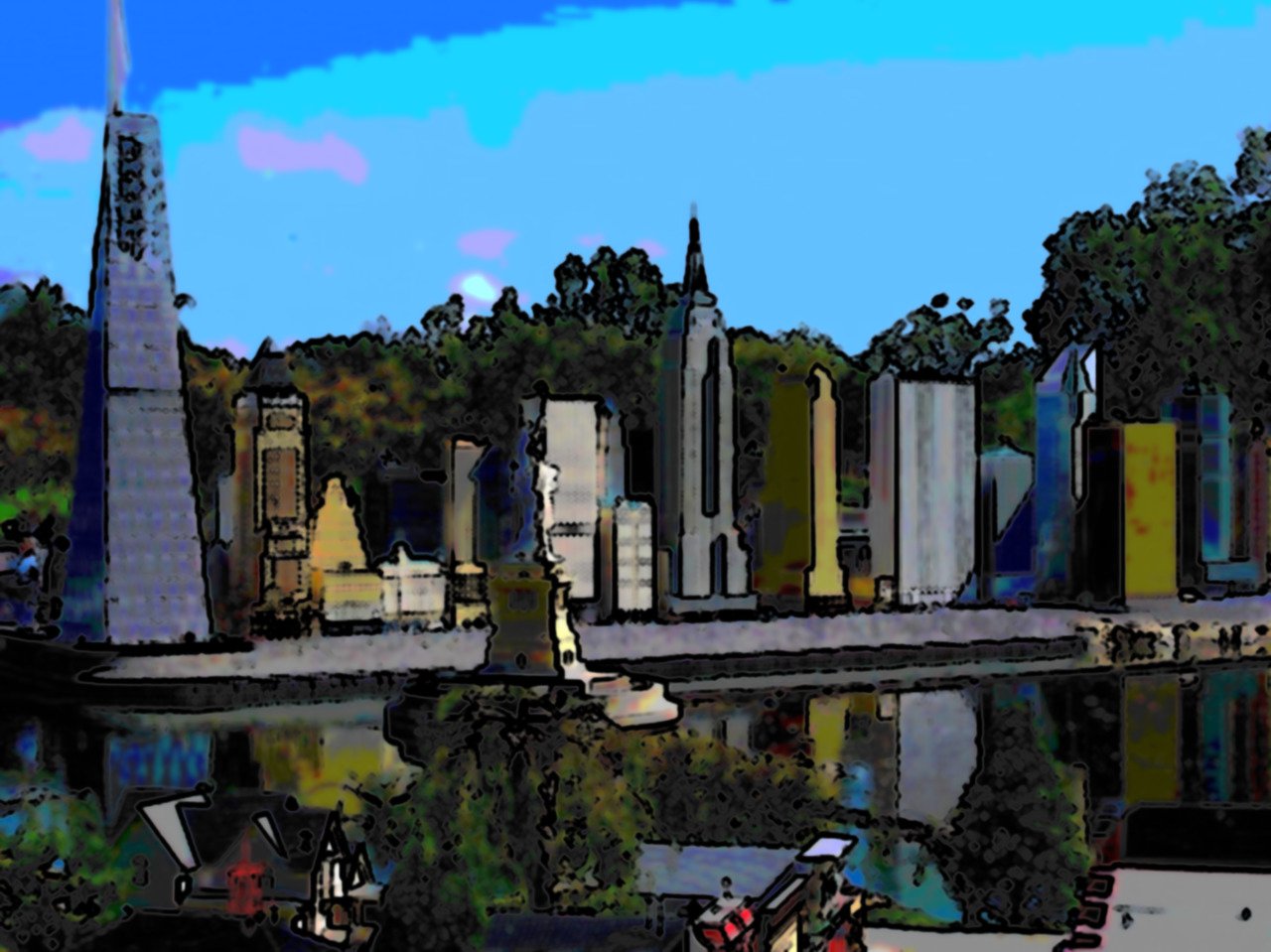 Since its beginnings in 1949, LEGO has been inspiring children and adults alike to construct elaborate, creative and colorful toy structures toy brick by toy brick. Recently, however, LEGO has released LEGO Architecture Studio, which features over a thousand monochromatic pieces that encourages creations which reflect real world architecture. The set's target audience strays from LEGO's traditional child demographic and instead suggests a 16+ age range for teens and adults to construct their own unique architectural marvels.
The move towards realistic LEGO models is by no means new, however, as LEGO has previously deviated from their iconic multi-colored brick sets to feature landmark sets to emulate iconic buildings such as the Empire State Building and Rockefeller Center as well as sets to build models of buildings designed by Frank Lloyd Wright.
LEGO Architecture Studio goes a step further by combining the realism of the model sets with the creativity of its more traditional sets to aspiring architects and enthusiasts alike. Although just a toy, LEGO has been cited as an early avenue of inspiration for architects like Adam Reed Tucker, who played with LEGOs as a child and has since returned to them to create massive LEGO replicas of well-known structures. Tucker is not alone in drawing inspiration from his childhood toy, Architecture on the Carpet by Brenda and Robert Vale examines the impact of model toys on children, their future careers and the importing of model styles onto the contemporary world. Such research into the impact of model toys such as LEGO on the development of contemporary architecture suggests that LEGO Architecture Studio has the potential to inspire a new generation of architects whose early creations may one influence the development of New York City architecture. Such modernist influences are already apparent in some areas of Brooklyn and Manhattan as old buildings receive modernist renovations and an emerging architectural trend strives for buildings that stand out rather than blend in with the city around them. LEGO's new Architecture Studio set may well continue the re-imagination of New York City's architecture and its future as new and innovative architects emerge.