Governor's Island is Getting a Makeover
Nikki Hess | August 07, 2013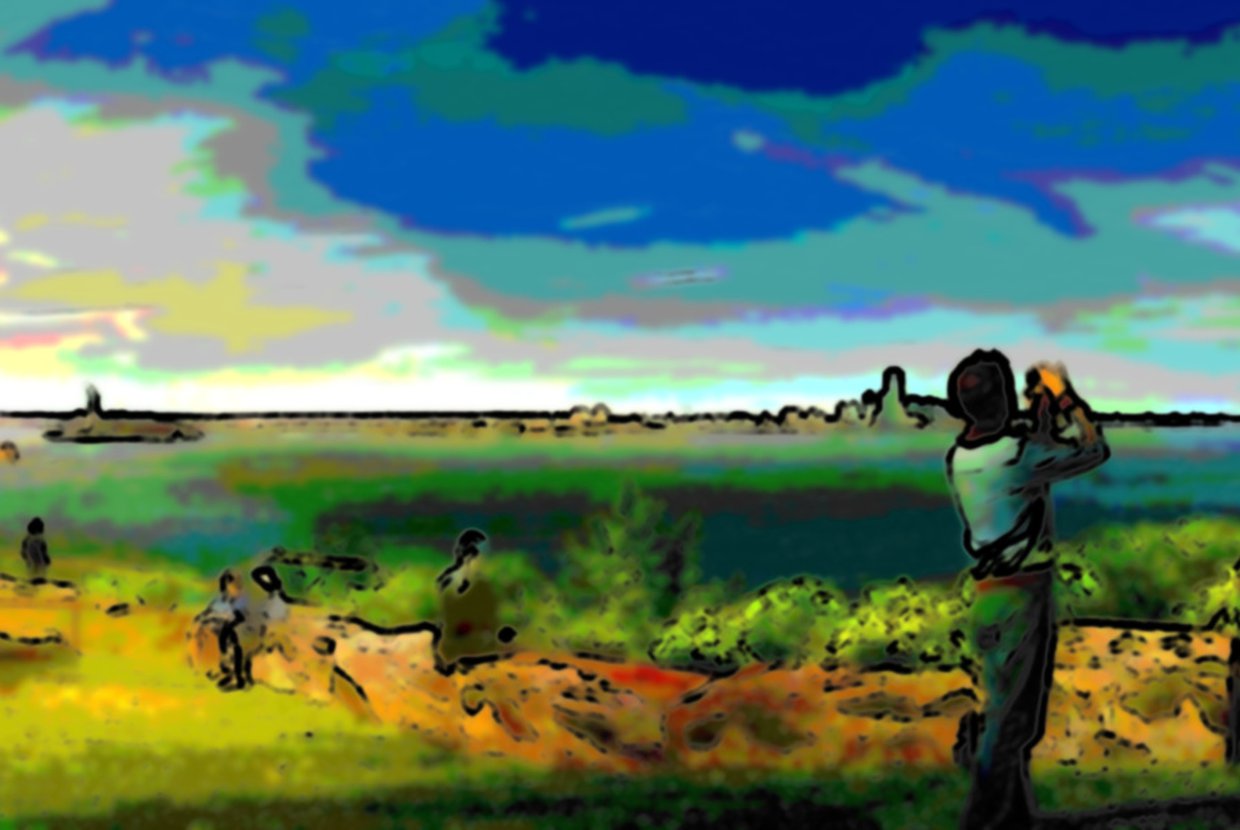 Images Courtesy of West 8
Thanks to the combined efforts of private backers and a New York City initiative, Governor's Island is poised to become Manhattan's next big public park. The former military and Coast Guard base was sold to New York City by the U.S. government for a mere dollar in January 2003, and since then, it has been undergoing a vast array of renovations in both its appearance and its reputation.
Back in May of 2012, Mayor Bloomberg announced his plans to create a 30-acre park on the island. This past June, Building 877 was demolished (sparking viewing parties across the city) to provide space for upgrades and amusements, and now, construction of The Hills, an 11-acre park set to open to the public in 2015, has commenced.
The Hills, according to Untapped Cities, will "alter existing terrain by introducing man-made slopes of recycled construction materials." Each of the four hills will measure anywhere from 46 to 82 feet in height above sea level, and they will offer "panoramic views of the Manhattan skyline, the Statue of Liberty, and New York Harbor." The remainder of the 30 acres set aside for public use will open by the end of this year and include Liggett Terrace, turf fields, a lawn, and a massive (relative to the island's size, of course) Historic District.
Governor's Island, which describes itself as an "oasis for biking, picnicking, and art in the heart of New York" on its Twitter page, faces an exciting new future. Developers have expressed interest in installing schools, luxury apartments, and entertainment on the island. Not to mention, it has a fascinating past that will no doubt provide a stepping stone to help push the island into its brighter future. Castle Williams, for example, is now a historical attraction on Governor's Island. Once home to military prisoners, the defunct jail now offers free tours of its Alcatraz-esque facilities. Moreover, much like other city parks such as Central Park and Bryant Park, Governor's Island is a shining example of the merging of private and public efforts and resources to create a beautiful, shared recreational space for all of New York to enjoy.