Living Small, Thinking Big: NYC Apartment Living
Nikki Hess | August 19, 2013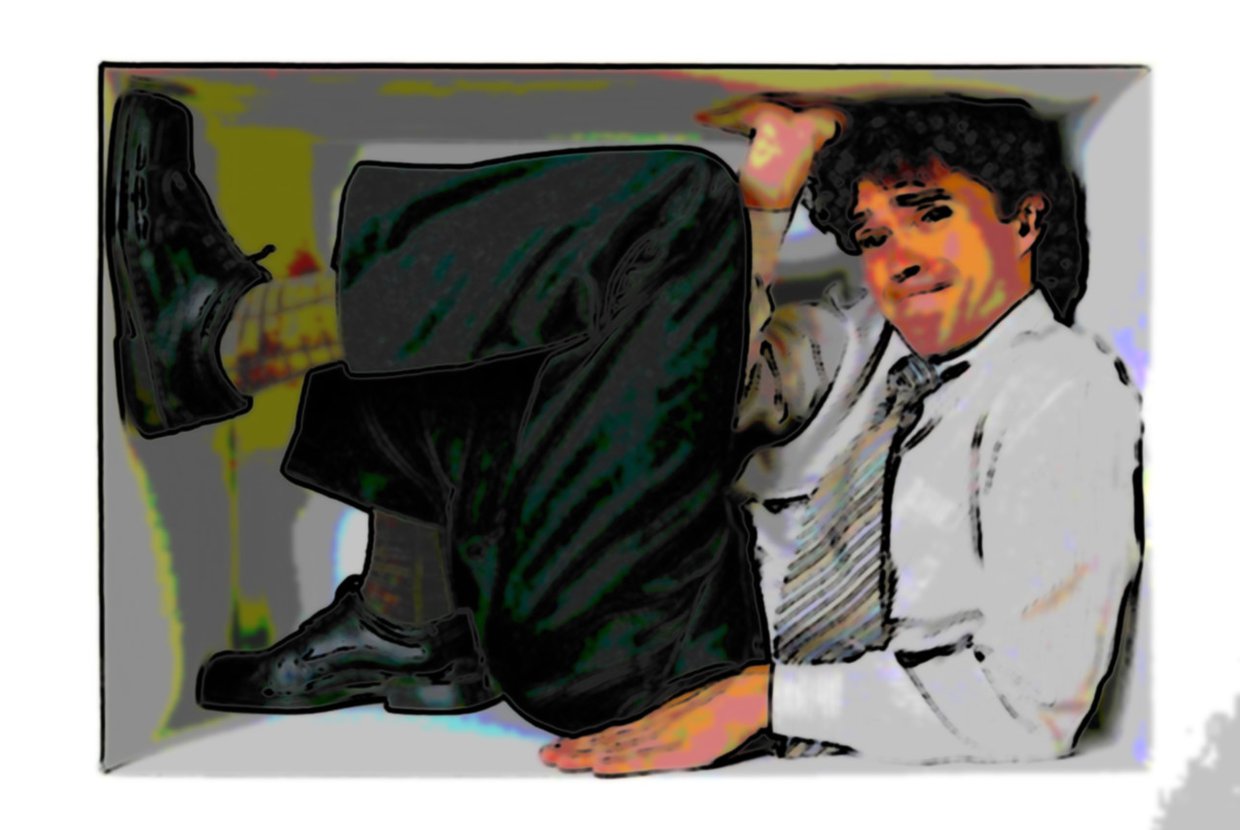 When you live in New York, you grow accustomed to living in apartments that have the same square footage as your childhood closet. For the less kitchen-savvy, ovens become storage spaces (à la Carrie Bradshaw), The Container Store becomes your new Saturday afternoon hangout spot, and you often find yourself wondering why you've yet again neglected to clean the tornado aftermath that is your bedroom. While some people simply opt to organize their spaces in order to create the effect of a cleaner, larger room, other New Yorkers have taken a more extreme route. Although you may already be familiar with Mayor Bloomberg's push for micro-apartments in Kips Bay, you might be surprised to learn just how creative New Yorkers will get in order to shield themselves from the oppressive financial burdens that are intrinsically linked to Manhattan real estate.
Let's first examine the Upper West Side apartment of Eric Schneider, a New York teacher whose return from a year-long stint in an overcrowded Japan inspired him to rethink his living arrangements. Dead set on designing a practical living space, Schneider enlisted the services of Michael Chen and Kari Anderson at Normal Projects. Together, the duo renovated the 450-square-foot apartment that can be described as follows: "A single oversized custom cabinetry piece is inserted along one wall. The cabinet is packed with all of the functional components of a larger apartment including a bed, a nightstand, a closet, a home office, a library, kitchen storage, and most of the lighting for the room. An endlessly reconfigurable series of doors and panels can be opened and closed to create the spaces of the apartment. The project includes a new kitchen and new bathroom." In other words, the place has everything.
But Schneider is hardly alone in his quest to cultivate a unique and highly-organized space, despite his spacial limits. Plenty of other New Yorkers have performed similar renovations, and micro apartments have become a global phenomenon. Not surprisingly, Hipsterville has caught micro fever and refuses to miss out on participating in the trend. Hipsterville, more commonly known as Williamsburg, Brooklyn, has even begun to undergo modular construction on a Pod Hotel that will be comprised of individual units, much like those that the project's architect Jim Garrison built at Rockaway Beach.
Still, the miniature-sized fun doesn't stop there. Jaw-dropping micro design met its new maker in the form of Graham Hill, an architect who (with the help of two incredibly talented architecture students) dreamt up the wonder that is the unbelievably versatile LifeEdited apartment. Hill, the founder of Tree Hugger, took 420 square feet of unused space in Soho and converted it into a masterpiece. The space goes above and beyond the concept of functionality and includes a living room with a couch, a pull-out bed, home theatre, home office, lots of storage (relatively speaking), an acoustic sliding door that provides privacy within the bathroom area, a 2-bed guest room, an 8-person pull-out kitchen table, high-end, efficient kitchen appliances, solar panels, and much more. Basically, it's utterly brilliant.
Yet not everyone can afford to revamp a "large" space with top-of-the-line materials. Zach Motl, for example, lives in a 178-square-foot abode in Clinton Hill, Brooklyn and prides himself on the old adage, "More is more." Somehow, Motl pulls off the clutter phenomenally and found an economical way to decorate his space by incorporating pieces from flea markets, Canal lighting, curbside treasures, and other sources. Nevertheless, Motl's apartment is a castle compared to Felice Cohen's Upper West Side conversion that measures just 90 total square feet. Cohen, a professional organizer, writer, and artist who says that the compromise is definitely "worth it," doesn't even have a formal kitchen at her place. Her bed is lofted, she has "gotten used to" sitting sideways on her toilet to avoid banging her knees against the shelving, and she even makes shrinky-dink art, an appropriate decorative tool considering the size of her residence. Even more unbelievable is the home of architect Luke Clark Tyler, a 78-square-foot apartment in Hell's Kitchen. The minimalist vegetarian who is also without a kitchen loves his very humble place and has hosted as many as two overnight guests in what he jokingly refers to as his "mansion."
Clearly, New Yorkers have far surpassed the concept of "crafty" in order to design their ideal homes. Yet another case in point: shipping container houses. Situated in the ever-so-trendy Williamsburg is Casa Blanca, a 4-level, 1,600 square-foot home on Keap Street that wa made using 6 separate shipping containers. Casa Blanca, as the neighbors call it, is an energy-efficient home with two rooftop decks, three bathrooms, a stunning kitchen, and an interior decked out in low-cost, repurposed materials like an old pipe that acts as a toilet roll holder and a sprinkler pipe that acts as a towel rack. Its creators, architects and husband-and-wife David Boyle and Michele Bertomen, love their unconventional house and take pride in both its beauty and its energy efficiency.
And just when you thought you'd heard and seen it all, I bring you...the dumpster home. Doubts aside, Gregory Kloehn, the man from within the dumpster, may be onto something. Far removed from the rising NYC real estate costs, Kloehn lives a blithe, mortgage and rent-free existence. The guy has a roof deck, windows, and a toilet, and the dumpster itself cost him a mere $2,000. He also has an outdoor shower, a sink, a stove, and add-ons like a BBQ grill, mini bar, and a garbage can. Plus, Greg quite literally "raises the roof" in order to reveal his custom, built-in windows. And for those of you who are curious about how he manages to prevent his home from being confused for a run-of-the-mill dumpster by trash collectors, he explains it all in his interview with HGTV.
Together, these homes raise some fascinating questions: For starters, how far would you go to save some cash? Are dumpsters the new micro apartments? And above all, why on Earth does Luke Clark Tyler still have to pay $800 a month for his puny 78-square-foot apartment?