MET brings Medieval Europe to Manhattan
Shwetha Ravishankar | August 01, 2013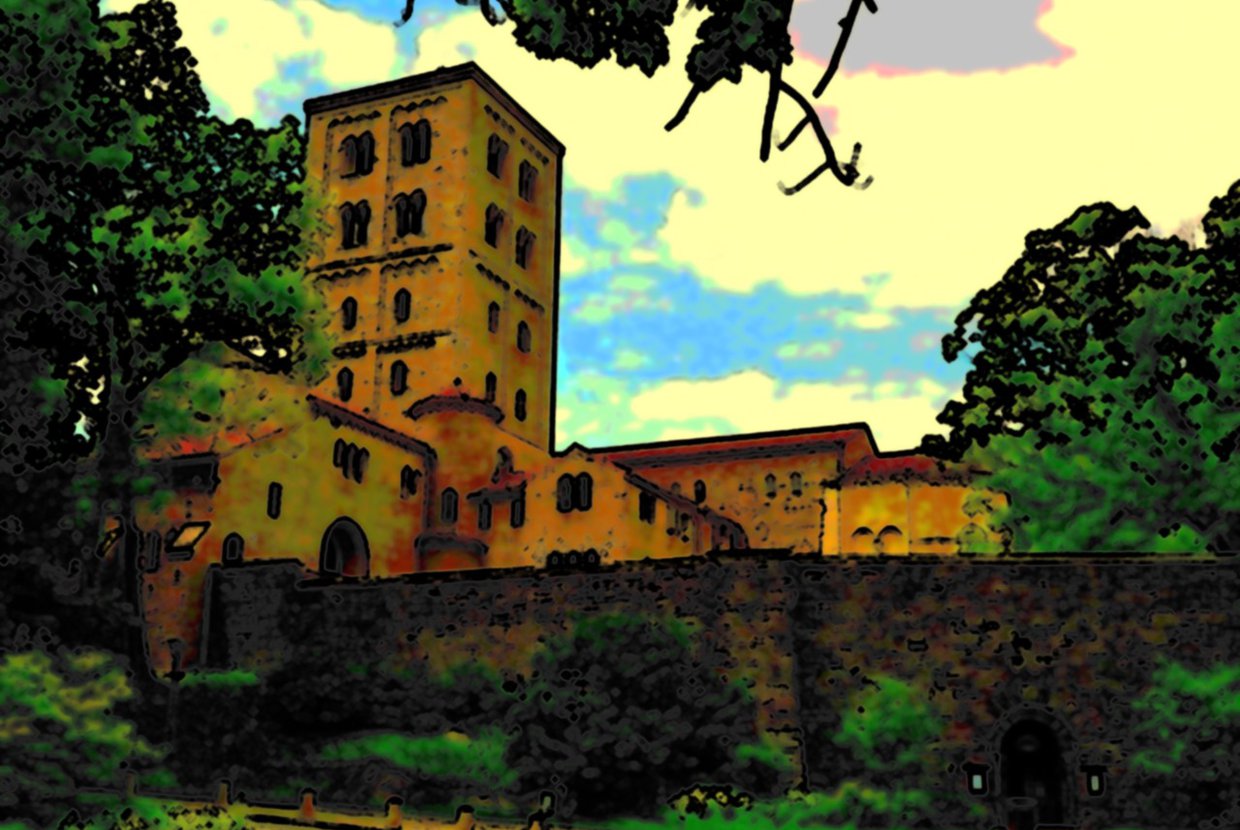 New Yorker's have long walked the endless alleys of the Metropolitan Museum of Art, and admired its artwork collections from around the world. What most people don't know, is that the MET has dedicated an entire museum, known as the Cloisters Museum - located at the tip of northern Manhattan, at Fort Tryon Park to resemble the architectural elements of Medieval Europe.
In the midst of Manhattan's towering skyscrapers, is an oasis of medieval abbeys, overlooking the Hudson River, which portrays the five cloistered abbeys of Catalan, Occitan, and French origins. Cloisters Museum and its gardens, which opened to the public in 1938, is set on a four-acre area (created by an endowment grant by John D.Rockefeller,Jr.), that has been converted into a beautiful ensemble of various architectural elements taken from medieval cloisters like Saint-Michel-de-Cuxa, Saint-Guilhem-le-Désert, Trie-sur-Baïse, Froville, and Bonnefont-en-Comminges, dating back to the twelfth through the fifteenth century.
Cloister from Saint-Michel-de-Cuxa
The most intriguing feature of the Cloisters museum, that give most historians a high, is the fact that actual buildings, Saint Miquel de Cuxa, Saint Guilhem le Desert, Bona Font-en-Comminges, Trie-en-Bigorra and Froville were disassembled, one brick at a time, and shipped all the way to New York, between 1934 and 1938, and later reassembled on these very grounds at the Fort Tryon Park.
View of the Hudson River from The Cloisters Museum
From church of Saint-Guilhem-le-Désert, near Montepellier
With over 5000 priced pieces of medieval art in its collection, the Cloisters building and gardens itself is Manhattan's treasure, as each brick is a medieval story untold. The space around the museum was landscaped with gardens, that date back to exactly how they were according to medieval manuscripts and artifacts, including multiple cloistered herb gardens; making The Cloisters, nothing short of a walk through Europe's medieval abbeys.
Gardens from the Medieval Manuscripts depicted in the Cloisters Museum
Listed as a historic district on the National Register of Historic Places, much of its art collection was by the American Sculptor and collector of medieval art - George Grey Barnard. It was only later that Rockefeller purchased the entire collection and gifted it to the MET. The "Hunt of the Unicorn", that forms the centerpiece at the Cloisters, was part of Rockefeller's own collection.
Unicorn Tapestry Cloisters Museum
The new Cloisters Museum building, designed by Charles Collens,has had several infrastructural and climatization upgrades over the years, including the preservation of limestone windows at the Early Gothic and Late Gothic Halls.
Hall ways - Cloister Museum
Medieval Chapel - Cloisters Museum
Open to the public seven days a week, between 10 am to 5.15 pm, the entry fee stands at $25 for adults and $12 for students. So, mark your weekend calendar and hop on the A train, for your tour of medieval Europe, right here in the heart of Manhattan.