New York Only - Must Try Food List
Clemence Fontaine | August 19, 2013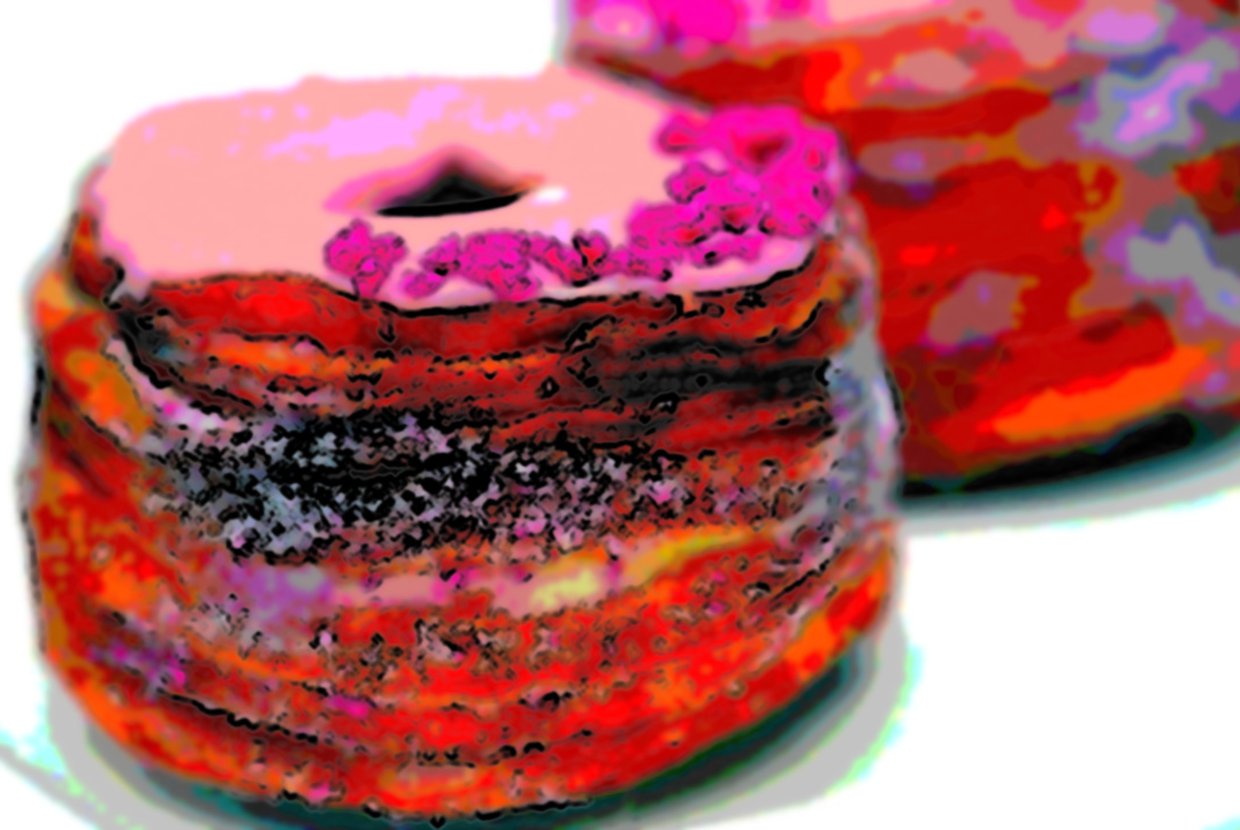 New York is a cosmopolitan city. As such it is probably the best place on earth—yes just that—to satisfy any food cravings you might have. From the best vegan ice cream to the best ethiopian restaurants and the best chocolate babka, the best gluten free pizza, the best ramen, … Everything becomes possible—Walt Disney cannot even bear the comparison. That might be why it can easily become home to its millions of inhabitants who once thought they would only stay for a few months. And if they ever go back home it will never be the same, since some food are only to be found in New York.
Cronuts
The most sought-after food of the moment in all New York city, brought to us by pastry chef Dominique Ansel—he famous Cronut. His bakery, Ansel's Soho, is blocked every morning by a super-long line that forms at least two hours prior its opening at 8 a.m. The half-donut half-croissant has become so popular that Ansel has placed a limit of two per person. You can even order by phone so as not to wait but the pre-order list is currently full. Even more impressive, a black-market has started where people buy cronuts or place orders and would resell these for at least twice the price.
In South Korea, the Dunkin' Donuts chain has announced its take on the dessert, renaming it "the New York Pie Donut" but will for sure never be as good. Even if chef Ansel has made public the recipe, no one of its imitators has been able to come close. So let's face it, you better stand in line!
Ramen Burger
Brand new and original, the ramen burger combines two of the best foods. It just came to Smorgasburg this last Saturday, made by the chef-blogger Keizo Shimamoto. Instead of your two boring bun, he turned buns into a wonderful experience for the senses. Made out of ramen, the buns are just a part of the experience: shoyu sauce, peppery arugula and a scattering of scallions are what makes the burger even more delicious. Shimamoto's goal is to later open a restaurant in NY. With the two hours long line that was trying to remain patient as the rain went on and off on Saturday morning, it seems it won't be long before the opening of the restaurant.
Olive Oil and Vinegar Infused Cocktails
New York is known for its bars with long and delightful cocktail lists, but it has also the weirdest ones. At the newly open Atrium Dumbo, olive oil and vinegar infused drinks leave us puzzled. Should we trust the restaurant based on its chef, the French Laurent Kalkotour and go for the unknown? It's worth a try. And in spite of the unusual use for olive oil, it actually sound quite alluring: extra virgin olive oil infused vodka, Amontadillo sherry and sea salt—why the hell not baby? To help you sip it, go with the Octopus and fennel.
S'mores Pie
Feeling a bit homesick? We don't believe you. But well, what could be better than S'mores to remind you of your childhood and this comfy feeling of a warm night by the fire? After grocery shopping at Whole Foods on Bowery, head straight to its 2nd floor where you'll find the Smorgasburg snack bar. Yes they have S'mores, but it's not just any homemade S'mores. It comes in a pie! The slice is worth it's $4.50 price as it has a graham cracker crust with a torched top of marshmallow fluff. Food-orgasm guarantee.
Japadog
Yes hot dogs can literally be found at every street corner, but not these ones. Mastered by Noriki Tamura, the hot dog has made it into the selective world of the haute-cuisine. Originally a Vancouver food truck, Japadog has relocated to the East Village. The concept is in the name, the chef takes a hot dog and adds Japanese ingredients on top of it, such as daikon, miso, bonito flakes and arabiki sausage. Nothing extraordinary you might say? Wait until you've tried it...It's a doggy-delight!
Donut Burger
The choice is sometimes cornelian, sweet or salty? If you want to break-up your healthy habits, you might as well do it completely. Or if you're just having one of this yearning, here is the burger sandwiched between a glazed donut. Sounds good? We didn't dare to try this one yet. But one thing's sure, it will be sufficient to satisfy your appetite. With two locations in Brooklyn and one in the Upper East Side, the success of the Burger Bistro vouch for its quality.
Fanciest Pizza
Now if you have your wallet fully loaded, Nino's Bellissima is the perfect spot. Italian food is already magnificent, but Nino Selimaj has turned it into a luxury. If you give the restaurant a day's notice they will be ready to impress your party by serving you a pizza…with caviar and lobster. Indeed, Selimaj will go and find the best lobster in town as well as six distinct styles of caviar to top its $1,000 indulgence.
If you're a real New Yorker, i.e. broke, do not despair because it is also only in NY that you will find decent $0.99 pizza!
Still thinking of going back home? Neither do we!