Opening in Spring 2014: A Museum to Remember New York's Trauma
Clemence Fontaine | August 22, 2013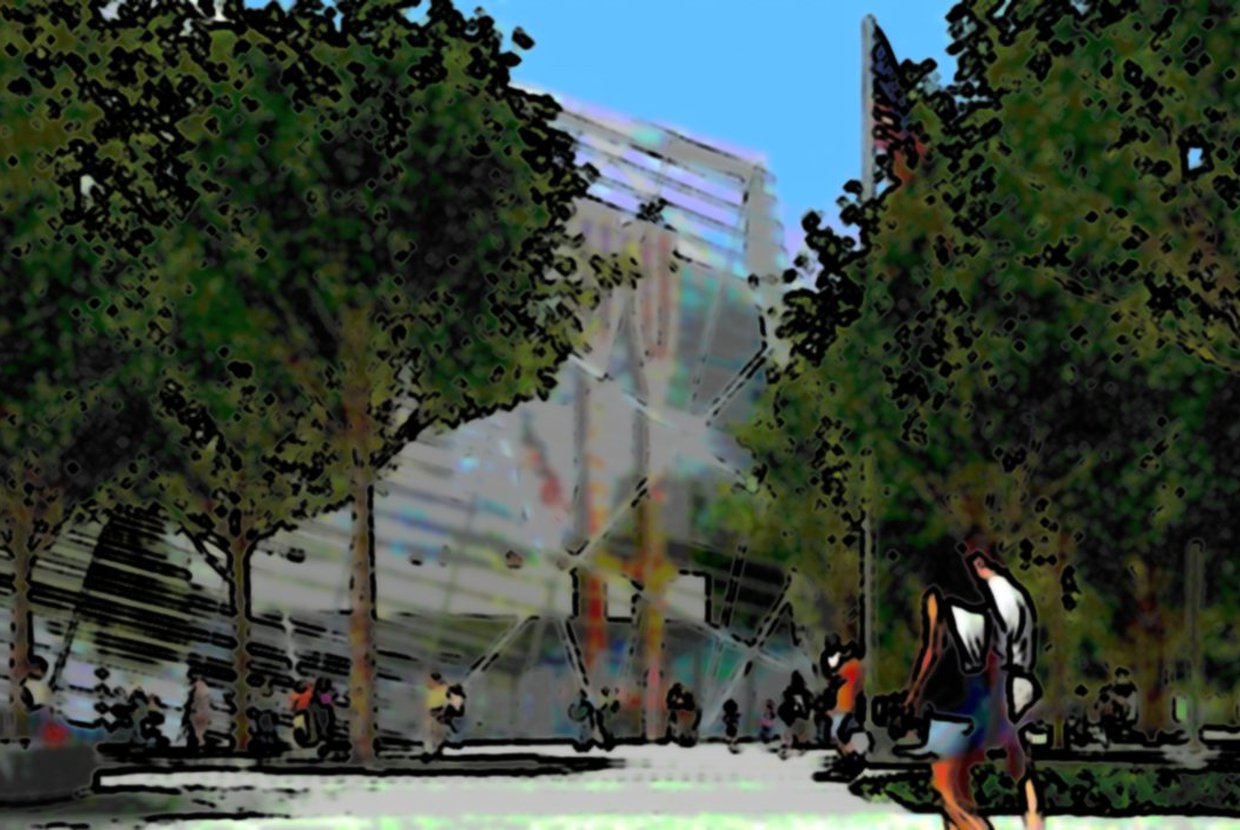 Dedicated to the thousands of lives that have perished in the terrorist attacks, the 9/11 Museum is nearing completion and is to open by Spring 2014. The President of the Memorial, Alice M. Greenwald has the will to make the September 11 Museum both distressing and inspiring. The hope is for visitors to be filled with emotions and humbled when wandering around the underground alleys.
Reporters are sometimes given access to the unfinished galleries in order to give us insight as what is to come and to make us wait quietly. It will start with the Greenwich Street entrance, a pavilion displaying two grief-inducing 80-foot steel columns that used to belong to the Twin Towers. These columns form a trident, once silvery, they are now just two pieces of rusted raw steel meant to embody the damages the attacks have left on people's minds and lives.
Remembering such atrocities attempts at raising visitors' awareness of the illegitimacy of terrorism in the hope for a better future. To do so, the museum will focus on the victims as well as on the people who tried to rescue them with portraits of nearly 3,000 victims. The galleries will exhibit some belongings and parts of the Twin Towers while narrating their lives and the impact 9/11 has had for their families and friends through photographs, videos and audio tapes.
The site has undergone a year-long shutdown because of a funding dispute and Hurricane Sandy that rolled in later on, causing additional cleaning. Hopefully, today the President of the Museum, Joseph Daniels, has announced that traces of flooding are not noticeable anymore. The museum will symbolically lie under the World Trade Center Memorial Plaza and visitors will even be able to leave their own trace. Before the exit, a computerized touch screen will capture their autographs, projecting them onto a slurry wall so that everyone will have a chance to pay its respect and honor the memory of the victims.
On the last of the exhibition's floor, visitors will pass what is left of the Vesey Street stairs, also known as the "Survivors' stairs" where hundreds of people were able to flee, escaping a close call. Last but not least, the exhibition will also explore the aftermath of the attacks and their continuing implications as far as politics and collective trauma goes, even thirteen years after the events. For those who would wish to go even further, conversation series will be held continually with thinkers and historians to discuss the exhibit.