Raising the Roof, and the Bar, at NYC Eateries
Nikki Hess | August 09, 2013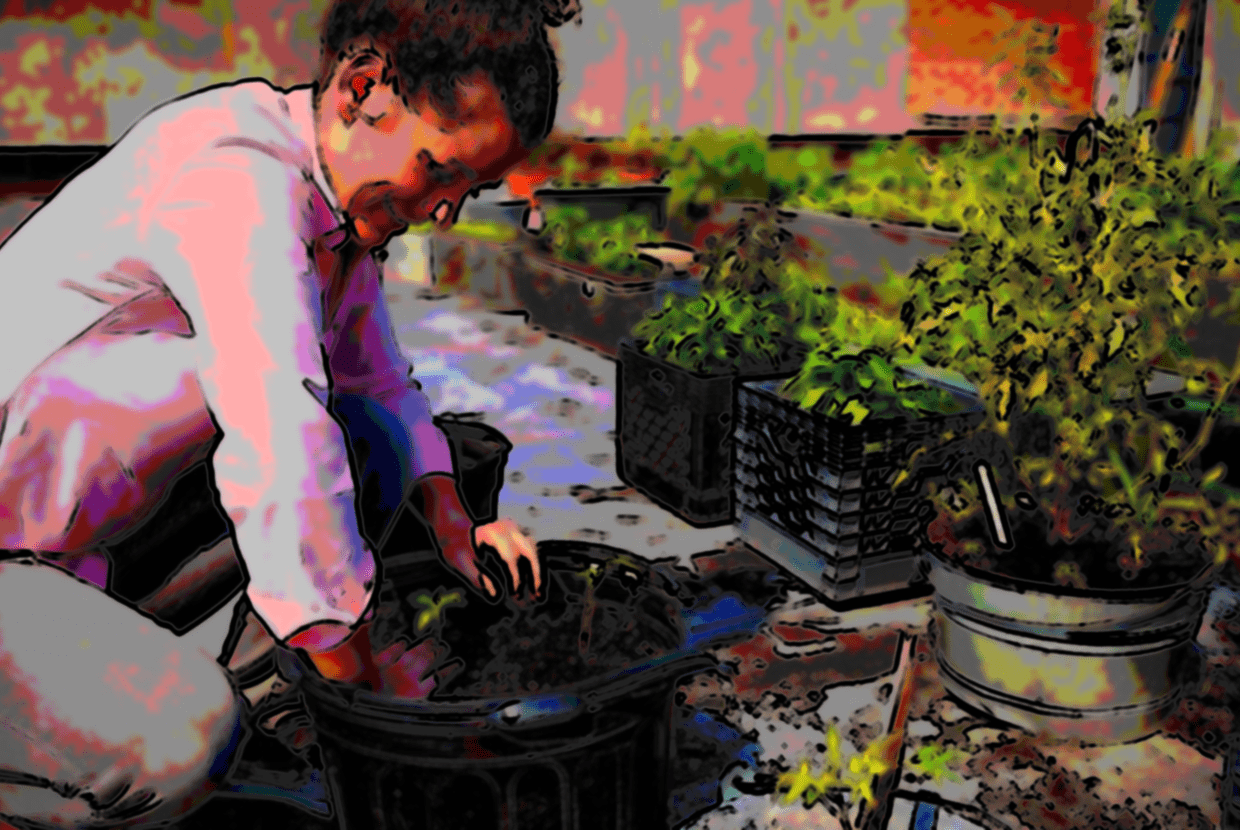 There's no denying that New Yorkers are becoming ever more conscious of what they're putting into their bodies. Urban agricultural efforts like Brooklyn's Bright Farms are becoming increasingly popular, Bloomberg is in the process of trying to enact a prescription fruits and veggies plan for low-income Manhattan families, and food delivery services like the Union Square startup Healthy Hand are crafting specialized meals that cater to their customers' dietary restrictions, health goals, and overall tastes. That's why it comes as no surprise that, in a city where people expect only the freshest ingredients from their sumptuous dishes, a handful of rooftop-to-table restaurants have emerged as the newest pioneers in the locally-grown eateries scene.
The concept is simple: restaurants want to serve the freshest ingredients, so they've take matters into their own hands. Instead of relying primarily on deals with local farmers, the forward-thinking eateries have begun to grow their own goods on their roofs, hence the term, "rooftop-to-table." Despite the realities that have the potential to hinder the success of these select New York restaurants' gardens, like the scarcity of growing space (rooftops are n't all that big, after all), as well as inclement weather and learning how to properly tend after their own products, the idea is rather brilliant and has proved, for lack of a better term, fruitful. By cutting out the middleman (in many, but certainly not all cases), restaurants have gained the ability to ensure that their produce is high-quality, properly cultivated, and downright delicious.
To discover which NYC spots grow their own goods and offer some of the city's tastiest and freshest ingredients, read through this list of Manhattan's 7 best rooftop-to-table eateries.
1. Bell Book & Candle - West Village
This American-style West Village restaurant has received plenty of positive press from Time Out, Zagat, Condé Nast Traveler, and other publications, and with good reason. Bell Book & Candle grows everything from cilantro, peppers, and fennel, to cauliflower, eggplant, arugula, and cilantro. BB&C relies on an aeroponic and eco-friendly system to grow its produce, and on the seasons for special foodspiration. Its chef, John Mooney, takes pride in the restaurant and its very local ingredients that, together, comprise 60 percent of his dishes. Some menu favorites include their oysters, lobster taco, strawberry salad, and more.
2. ABC Kitchen - Flatiron
There's nothing not to love about ABC Kitchen. Its whimsical, modern decor is downright stunning, its attached shopping is ideal for digestion-friendly browsing and drafting holiday wish lists, and its dishes are phenomenal. Best of all, the Flatiron eatery beloved by critics, celebrities, and everyday New Yorkers grows its own produce. Chef Jean-Georges and his team combed through NYC's best markets to find local seeds worthy of being planted atop ABC's rooftop, and after some serious hunting, they laid the proper rooftop garden groundwork in 2012. Some of ABC Kitchen's most mouth-watering options are the crab toast with lemon aioli, spinach, goat cheese, and herbs whole wheat pizza, and housemade ricotta ravioli.
3. Roberta's - Brooklyn
Brooklyn's green pizzeria located in the very trendy intersection between East Williamsburg and Bushwick is an eatery that attracts the type of clientele that will likely make you second guess your outfit. But it's best not to be deterred by the area's hungry hipsters, because Roberta's is very much worth your while. If you're headed there for brunch, the braised goat comes highly recommended. For dinner you can sample their "Carlos Danger Pizza" containing chili flakes, taleggio, onions, and other ingredients, or their "Beastmaster" which boasts toppings like pork sausage, caper, and jalapeño.
4. Rosemary's - Greenwich Village
Chef Wade Moises is the man behind Rosemary's savory Italian plates. Combining sustainability and innovativeness with old-fashioned, Tuscan-inspired dishes, the restaurant crafts unique dishes in which their rooftop herbs are the tasty focal points. The charming Greenwich Village enoteca and trattoria's more notable samplings are pork tenderloin and vegetable soup, which is, of course, a delicious fruit (or rather, veggie) of their rooftop labor.
5. The Soho Grand - Soho
Located on the 17th floor of the luxurious Soho Grand hotel is a lush rooftop garden that grows French beans, avocado, carrots, heirloom tomatoes, and other organic offerings. Its produce, which is meticulously tended to (much like the hotel's guests) by the garden employees, is eventually picked, prepped, and used to prepare any number of dishes at The Soho Grand's restaurants like The Salon and The Club Room which offer breakfast, brunch, lunch, and dinner, and serve many classics like macaroni and cheese, omelets, and burgers.
6. The LCL: Bar & Kitchen - Murray Hill
Situated just steps away from Grand Central in the nearby Westin hotel is The LCL. The restaurant, a serene midtown oasis of sustainability and freshness amidst the city's hustle and bustle, was recently renovated and grows arugula, thyme, mint, oregano, and other herbs and plants. Its chef, Brian Wieler, crafts a variety of seasonal treats and organic goodies and even serves "'Farm to Table' Ultimate Organic Oatmeal" for breakfast.
7. The Waldorf Astoria - Midtown East
One of New York's most famous hotels is also a firm believer in the eco-friendly, city-wide trend of growing its own produce. But it's not just the famed NYC hotel's garden that has people talking. According to a recent report by CBS 2's Alice Gainer, the Waldorf's roof is swarming with bees, and it's no accident. As of late, the restaurant has been harvesting its very own honey and infusing it with drinks, dishes, and anything else that comes to mind. The hotel's Executive Chef, David Garcelon, has made chilled strawberry soup, a seared scallop with rooftop honey glaze, and lots of other sweet treats.