Sprucing up the Shoreline - Brooklyn Bridge Beach
Shwetha Ravishankar | August 09, 2013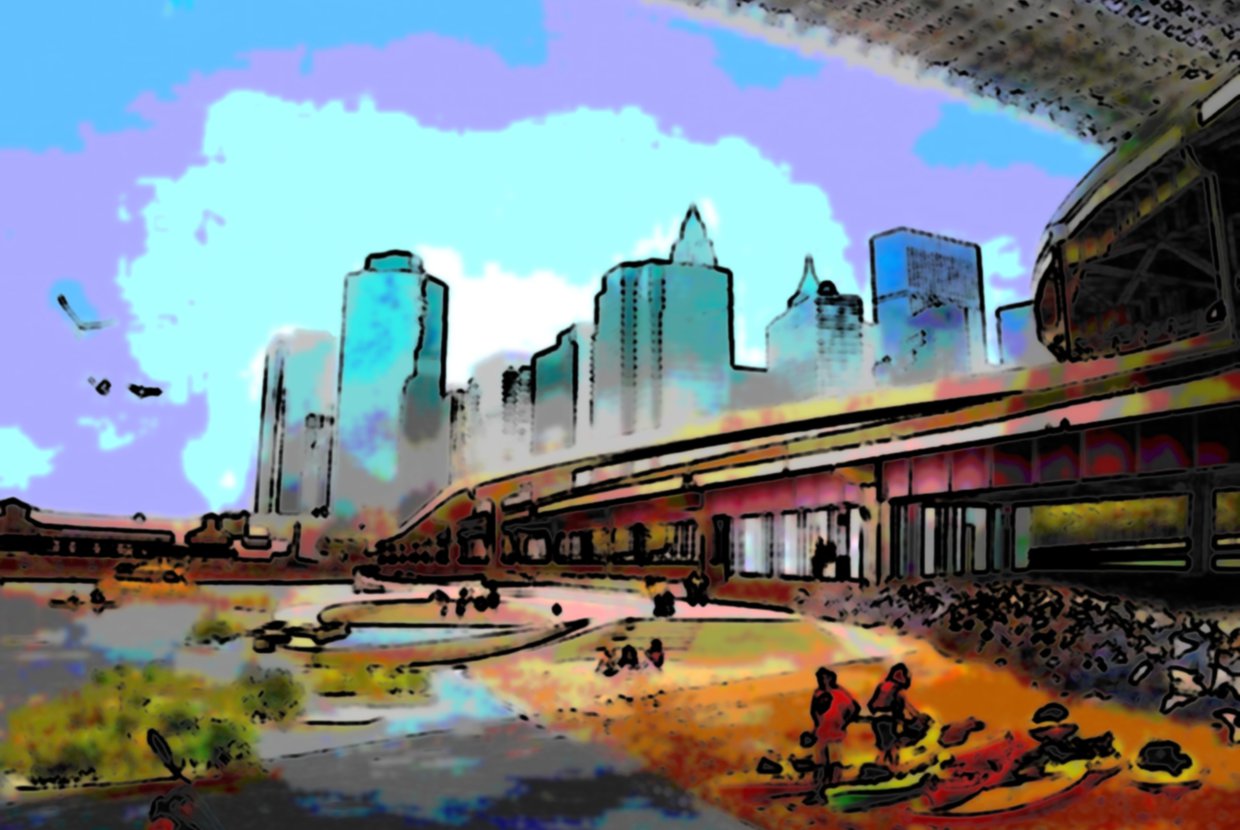 Soon, beach lovers will not have to hop on that long train ride to the Rockaways or Coney Island, to enjoy the best of summers sun, sand, & surf. It will all be laid out pretty right in their backyard (well, almost!).
In an effort to improve the drab stretches along the East River, which obviously have tremendous potential, the city has its funds figured out, and is ready to head in the right direction. The grand plan for the Brooklyn Bridge Beach includes a gorgeous beach, waterfront views, kayaking and surfing, tree-lined walkways, fishing spots, and food stands; all this minutes away from the hustle and bustle of the city.
The 11,000 square feet low tide area, will be spruced up with a $7 million funding, as officially announced by Council Speaker Christine Quinn and Manhattan Borough President Scott Stringer. Quinn was quoted saying, " The redevelopment of Brooklyn Bridge Beach will transform an unused and forgotten stretch of waterfront into a premier staycation destination".
Apart from creating this oasis in the midst of the city, part of the plan also includes creating salt marshes to help protect the city's waterfront from future storms. As seen on the Daily News, New Yorkers were excited to see the project come to life, while some still prefered driving away for their beach vacation, rather than enjoy a staycation!
Take your pick..