Tagged Out: Demolition of 5Pointz "Graffiti Mecca" Almost Certain
Tim Sheehan | August 30, 2013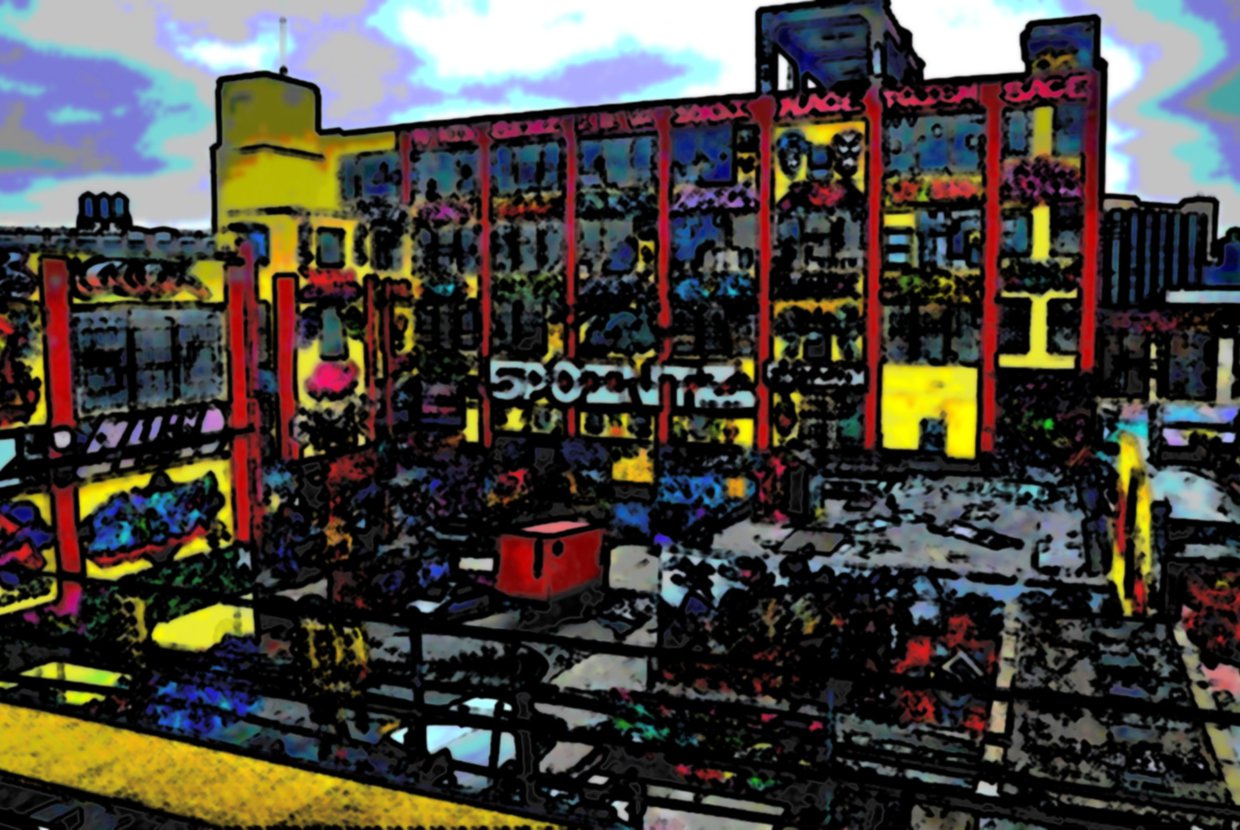 The City Planning Commission (CPC) all but sealed the fate of Long Island City's 5Pointz when they voted unanimously to approve a zoning change that will allow the site owners to develop two residential high-rises on top of the site that is often called the world's "graffiti Mecca." All that stands in the way now is City Council approval.
The Wolkoff family has owned the land at 41-51 Davis Street since the 1970's and has allowed artists to legally paint the building as an outdoor exhibit space since the early 1990's. Though 5Pointz was named in reference to the five boroughs of New York City, the building has gained international recognition in the world of aerosol art.
In the place of 5Pointz, the Wolkoff's plan on building a pair of residential towers, which will house some 1,000 luxury apartments. Earlier this year, the plan was presented to the Community Board 2, which is strictly advisory, and was turned down, stating a lack of artist space and affordable housing. The Wolkoff's have not completely ignored the community's pleas, as their new construction will include 75 units of affordable housing, 20 artists studios spread over 12,000 square feet and a partnership with MoMA PS1.
The project is expected to pass a City Council vote this fall, though the council has said they will listen to all arguments from both parties for why or why not the plan should be approved. According to the Queen's Gazette, Councilmember Jimmy Van Bramer said, "I will review the application and the city council's recommendations. I will participate in the city council's public meetings. I will also meet with various stakeholders and ultimately make a decision based solely on what I believe is best for Long Island City."
Long Island City has been one of the fastest transforming neighborhoods in all of New York City. The towers that will replace 5Pointz at 41-45 Davis Street will not be the only luxury buildings in the neighborhood, as new development has boomed along the East River waterfront.
A quick look at the official Twitter feed of 5Pointz reveals that they plan on fighting this until the very end. At the Community Board 2 meeting in May, 5Pointz curator, Jonathan Cohen, known by his tag name, "Meres One," expressed his thanks, but also said, "I will continue to run this program until the end. My only regret is that the same people who allowed me to, unknowingly, create such a cultural gem don't see it as I do."
Graffiti, by nature, is temporary. Either the elements will remove the art, or building owners or other graffiti artists will paint over it. Graffiti is not done with permanence in mind. All things considered, the eventual demolition of 5Pointz will be somewhat poetic.