The Greening of New York City
Clemence Fontaine | August 26, 2013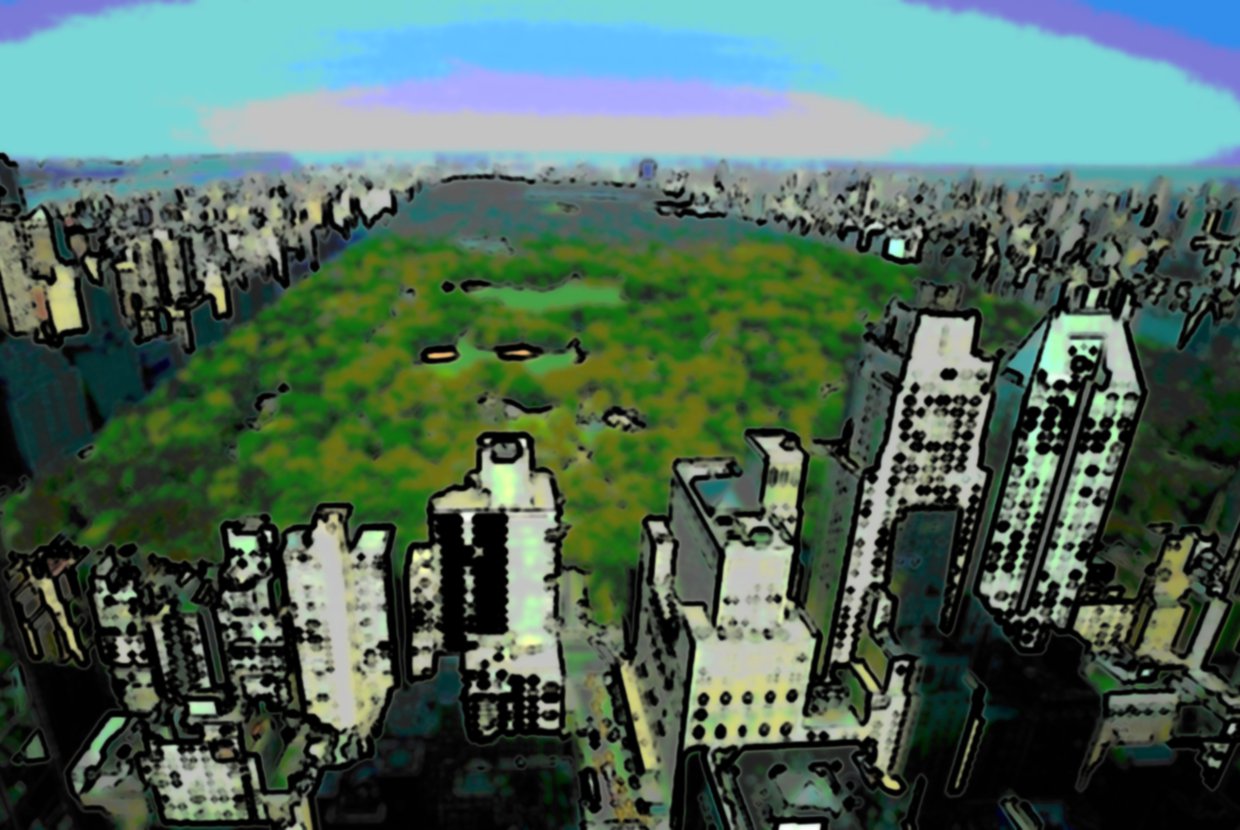 The wake up call started in 2007 when Mayor Bloomberg set a goal to reduce the city's greenhouse gas emissions 30 percent by 2030. It launched PlaNYC, a project that brings together over 25 city agencies to work toward a greener and greater New York.
The city has then come up with many new tips and options for its inhabitants to help cut its gas emissions. Success requires every individual to be involved. Any small change in your routine can make a big difference when you add everyone's daily effort. You can start by signing up to the newsletter either on PlaNY or GreeNYC. From housing, to waterways and transportation it gives you updates and tips on the small habits you can pick up to make the difference.
To get at it, you can start with cutting the waste on plastic bottle and drink tap water - New York ensures the high quality and reliability of its water supply system. Sign up to opt out of receiving junk catalogs, or ads. At work, only print wisely. Take reusable bags whenever you go grocery shoppings. In other words, try and reduce waste by starting with not generating it!
Recycling is obviously one of the biggest initiatives that the city has taken a few years ago. It has already seen some dramatic improvements. In Morningside Heights for instance, the weight of trash has plummeted by 35 percent. However, it is not well-implemented nor compulsory everywhere yet. So, in order to meet its goal to double the recycling rate to 30 percent by the year 2017, Mayor Michael Bloomberg has launched a massive artful campaign on recycling. "Recycle Everything" should not be regarded as a bothering thing whenever you go and take the trash out but rather as good news - it is intended to save $60 million yearly to taxpayers!
New York has also been dedicated to energy-savings. To undertake such a massive project the city has focused on its building and improving their codes and regulations to increase their sustainability. LEED certified apartments have thus flourished around the city. Now there are also a myriad of easy and small habits you can pick up to be part of the energy-saving lifestyle. Fully load your dishwasher before running it for instance; switch your regular light bulbs to energy-savings one (called CFLs), buy energy-star appliances and use power-strips that you turn off at night. Indeed, 75% of the electricity that you consume is while devices are plugged in but turned off. According to GreeNYC, you could save up to $200 on your annual electricity bill. Green even agrees with savings! In a city such as New York where everyone complains about the cost of living it is no trifle.
As far as transportation is concerned, you already know that public transportations are way better for the planet. And if you cannot stand the company of strangers, then you have no excuses anymore, Citibike has arrived!
If you do not yet have enough and if the green movement has only got you started, then match your eco-friendly lifestyle to your health. Once again New York has everything you need. Organic produce now fills every grocer's shelves. Farmer's markets continue to grow and spread all throughout the five boroughs. Buying local means that you help reduce green gas emissions.
Besides, New Yorkers are increasingly concerned with well-being and more are today dedicated to eating healthy. Buy fresh and also buy plenty of vegetables. Hence the developments of food trucks that deliver greens. A veggie van is now driving around the Lower East Side to make available seasonal products from local farms to seniors. The van has partnered with the borough office and the non-profit GrowNYC so as to launch its program on July 11th.
If you are not yet part of the senior club, don't despair! Many other organizations have had the same idea and offer to deliver you a vegetable cart every week. Corbin Hill is one of them. For only $18 a week for the medium size, you get both vegetables and fruits delivered to a pick-up location of your choice in either the Bronx, Washington Heights and Harlem. If downtown is more convenient for you other options are available. GoOrganic or Urbanorganic deliver throughout Brooklyn, Manhattan and Queens on different weekdays.