The History of NYC's Love Affair With Pizza
Nikki Hess | August 06, 2013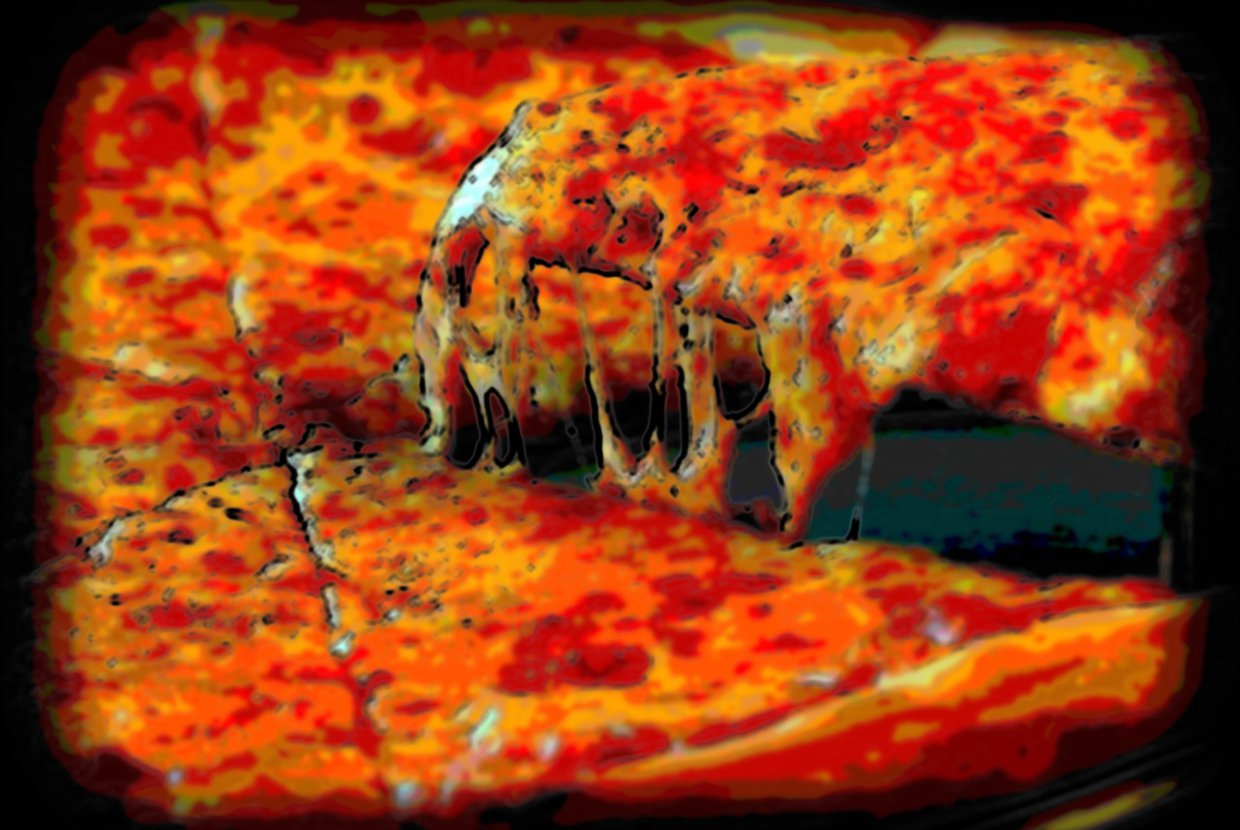 Image Courtesy of Vinny's Real Pizza
It's time to make it FBO (Facebook official), New Yorkers: your relationship with pizza has gotten quite serious. Over the past century, you've established a total of 9,000 pizzerias throughout the state, and estimates suggest that there are anywhere from 800 to 3,000 pizza vendors throughout the entire city. The truth is, pizza is simply irresistible. It comes in all sizes and shapes, and it never judges you, regardless of when (or where) you choose to eat it. Since you should never enter a relationship without knowing your partner's history, read on and discover pizza's long past of satisfying the hungry hearts and bellies of New Yorkers.
It all began in Naples in the late 18th and early 19th century. The majority of the Neapolitans were poor, so they began to eat pizza thanks to its inexpensive ingredients and its on-the-go quality. In 1889, after Italy's unification, Queen Margherita visited Naples, sampled "pizza mozzarella," and quickly became the new namesake of the dish that was transformed into an Italian sensation. When Neapolitans emigrated to the United States, they brought their traditions, and more importantly, their pizza recipes with them.
Fast forward to 1905: Gennaro Lombardi, a young baker from Naples, opened up a grocery store to cater to financially-troubled Italian immigrants. He sold single plum tomatoes from the can and baked thin crust pizzas using a coal-burning baker's oven that is still used by the grocery-store-turned-restaurant (in 1920) to this day. Eventually, Lombardi's became a haven and learning ground for other Italian immigrants. Anthony "Totonno" Pero and John Sasso, both bakers at the Spring Street neighborhood spot, each opened up their own pizza parlors, Totonno's in 1924 and John's Pizza in 1925, respectively. And thus began the creation of pizza dynasties, with Lombardi's serving as America's first true pizzeria (where an entire pie cost a mere nickel), and Harlem's infamous Patsy's claiming to be the first pizzeria to serve pizza by the slice in 1933.
Yet pizza didn't truly gain commercial popularity until the 1950's. Following World War II, soldiers who had been stationed in Italy found themselves craving the Italian pizza that had formerly been lining their tummies. Cue Frank Mastro. Mastro, the man responsible for developing the gas oven, completely revolutionized the pizza industry, as did the inventor of the Hobart Mixer. Combined with said mixers, gas ovens were the ultimate tools of efficiency. They could cook pizza crusts in an even pattern, without burning them, at a much cheaper price.
From there, the pizza craze was rampant. Celebrities like Frank Sinatra, Dean Martin, and others were famed for their love of pizza, quite especially Sinatra. Feuds began to emerge (and still exist) between various vendors, and then came the pizza chain. In 1958, Pizza Hut set into motion what would eventually become a streamlined and highly commercial gold mine, one that would be followed by the likes of Domino's, Papa John's, Little Caesars, and plenty of other national and international chains.
But New York was still the reigning king of the typical New York pie. Despite new frozen pizzas in the early 1960's and other pizza-related innovations, parlors like Two Boots, opened in 1987, were earning considerable profits off of their unique concoctions such as Cajun-influenced slices. Then, with the arrival of the late 1980's and 1990's, pizza became gourmet. A food that, according to the New York Times, was faced with the challenge of its classic slice earning a spot "on the endangered list," soon became more than just a low-income snack. Wolfgang Puck presented it to A-listers in California in 1981, New York Magazine raved about it in 1985, and a few of the classic pizza shops New Yorkers knew and loved expanded to multiple locations, including Brooklyn's controversial Grimaldi's (formerly Patsy's), which opened in 1990.
Today, New Yorkers remain rather loyal to pizza. While some people are pizza purists, others only frequent certain spots that they deem superior to the rest, and others love to experiment with toppings, flavors, gluten-free options, and other pizza possibilities. Scholars (i.e. very hungry academics) have written books about pizza's role in our lives, enthusiastic tour guides offer unique pizza tours of the city, and as it turns out, pizza school is hardly just a joke used in an episode of 30 Rock. Not to mention, pizza is no longer just an Italian delicacy (or a New York one, for that matter). These days, Albanians, South Asians, Greeks, nearly everyone has embraced the delicious wonder that is pizza and have even added their own twists. In fact, one East Village joint, Kotobuki, makes a particularly yummy spicy tuna pizza that is a must-have, especially if you're the type of person who enjoys wrongly convincing yourself of how given dishes are "totally healthy" despite their many additional fattening ingredients.
Long story short, pizza is a New York City staple. It is a food with a rich history that is ingrained in the city's restaurant scene, not to mention, in the memories of pizza lovers throughout the world. It is quite possibly the most universally-beloved food, and with good reason: it's ubiquitous, it's tasty, and it is an a constant state of evolution, much like the city in which it has thrived, and will continue to thrive, for years to come.