The Hunt Is Over: These Are NYC's Best Restaurant Week 2013 Picks
Nikki Hess | August 01, 2013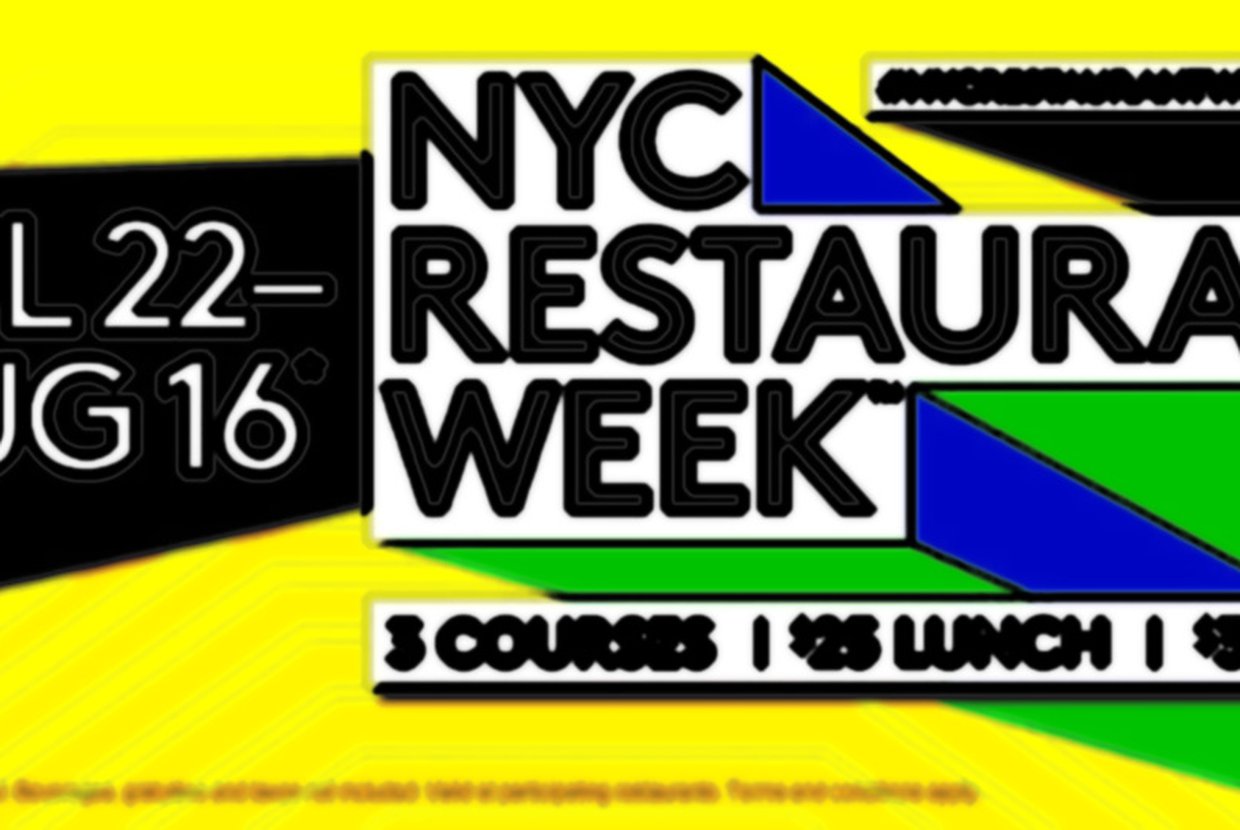 Image Courtesy of NYCGo
Unless there is a particular restaurant that you've simply been dying to try for months, finding the right eateries to munch at during New York City Restaurant Week can prove to be an unexpectedly arduous task. With a total of 293 restaurants participating in this year's citywide event from now until August 16, it can be rather difficult to determine which restaurants offer the best bang for both your buck and your belly. Luckily, I've done the research for you. Because my personal enthusiasm towards anything food-related knows no end, I've researched each one of the picks below to bring you the ultimate where-to list for Restaurant Week.
Each establishment chosen was done so with a number of factors in mind: unique dishes, decor, the overall ambience, and a general feeling that the Restaurant Week menu offered a step above the usual chicken, beef, and fish entree options that many places unfortunately serve. That being said, read on and see how you can avoid the entire stress-inducing process of planning where to go for this summer's restaurant week.
Toloache - Mexican
Toloache is a truly tasty choice for Mexican food fanatics who love a gourmet twist to their favorite dishes. Located in Midtown, Toloache serves mouth-watering delights like its shrimp ceviche with peanut-butter chile de arbol, yuzu, crispy quinoa, and avocado puree. And if your mouth isn't watering enough, then consider the dessert options, lemongrass flan and orange crepas. Expert tip? Order their Frutas guacamole with avocado, pomegranate, onion, mango, apple, peach, and other ingredients. Although it's not included on their Restaurant Week menu, I can assure you that you won't regret it.
'Cesca Enoteca & Trattoria - Italian
This casual Upper West Side restaurant may not appear to be anything too spectacular if one were solely judging by its simpler decor, but as the saying goes, looks can be deceiving. To begin with, 'Cesca Enoteca & Trattoria won the Wine Spectator's Restaurant Award four years in a row starting in 2009. The Italian eatery is also offering a number of enticing dishes on its Restaurant Week menu such as coppa di testa with pickled watermelon rind and ricotta raviolini with "crispy sweetbreads," which sound extra delicious.
Atlantic Grill - Seafood
Although Atlantic Grill has two locations, the Lincoln Center location provides a much cooler ambience thanks to its contrasting yet harmonious elements. While the exposed white brick walls give off an industrial vibe, the vintage red leather booths add an older flair to the establishment, and the beautiful dark wooden floors and ceiling add a more sophisticated touch to the eatery. As for the menu, diners can indulge in the grill's seafood specials like Key West White Shrimp, Crispy Skin Skuna Bay Salmon, and more.
Café Boulud - French
Sure, Café Boulud's main courses and appetizers look great. New Jersey corn ravioli is no doubt intriguing, as are their seafood starters. The Upper East Side staple, which is no stranger to New York Times reviews and boasts a star in the infamous Michelin Guide, is also recognized for its talented chefs. Yet more importantly, its desserts sound phenomenal. Take poached blueberries for example. Who even knew that existed? Or, for that matter, salted caramel bavorios? In other words, sweet toothers be warned: Café Boulud is highly dangerous.
Carlyle Restaurant - French
Opulent and well worth the trek to the Upper East Side, the ultra-luxurious Carlyle Hotel's Carlyle Restaurant is an excellent place to partake in some very fine dining. When it comes to its appetizers, think lobster bisque, crab cakes, and salads with plenty of goat cheese. Its entrees, like its hanger steak frites, include wilted greens and truffle scented fries.
Darbar Grill - Indian
At Darbar Grill, it's all about enjoying rich, fresh ingredients in an upscale Midtown setting. At the grill, diners can feast on the classic Indian dishes that one would expect to appear on the menu, as well as less traditional meals. Not to mention, this restaurant is a great spot to dine at if you are in a group of mixed eaters, i.e. with vegans or vegetarians, because they pride themselves on their many options available to such crowds.
Fig & Olive - Mediterranean
Truffle mushroom croquette; prosciutto, ricotta, fig, olive, and walnut crostini; berries and cream on a French waffle. Any of this sound appetizing? Fig & Olive, the restaurant responsible for these delicious creations, is a Restaurant Week must. What's more, snagging a reservation at this hot eatery isn't terribly difficult due to its three different locations. Though its Meatpacking restaurant is arguably its better-known spot, rest assured that each Fig & Olive will fill you up with savory specials.