Your Complete Guide to Understanding the NYU 2031 Plan
Nikki Hess | August 05, 2013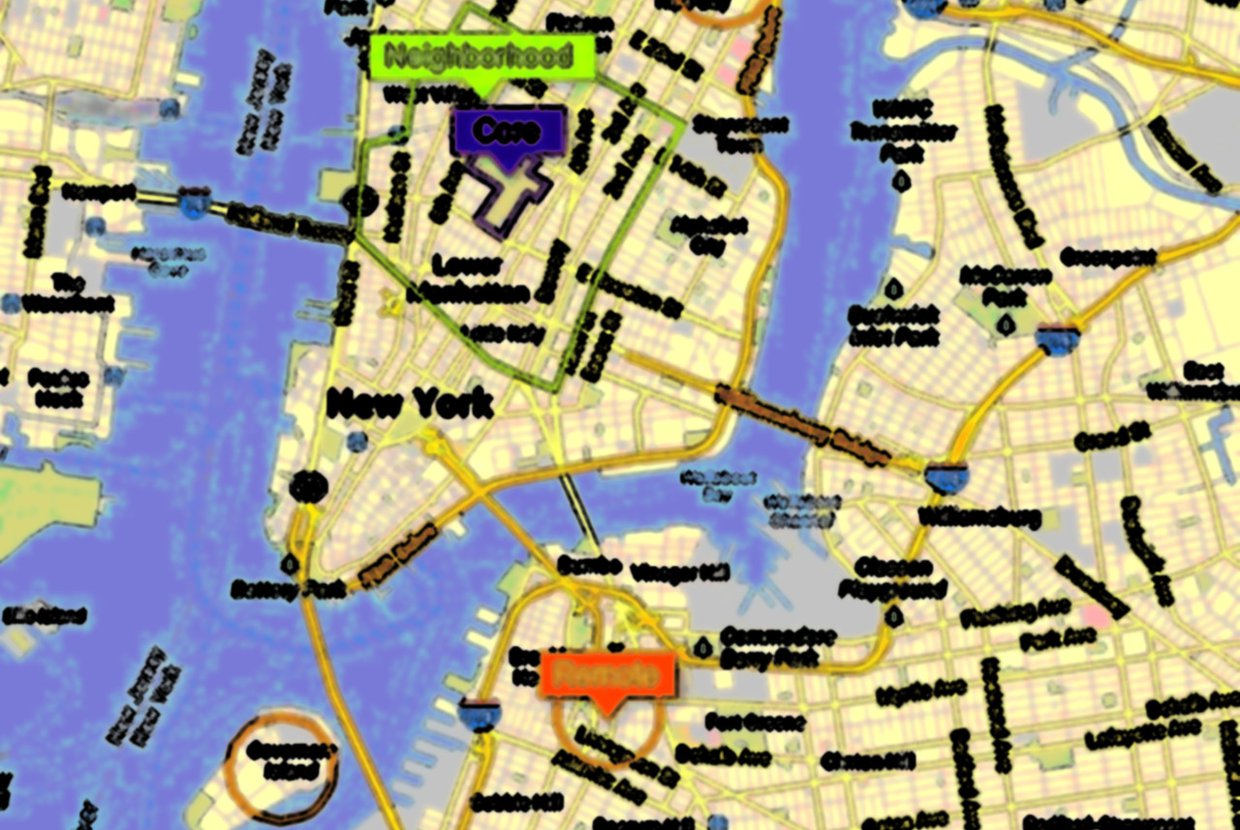 Image Courtesy of NYU
For decades, NYU has dealt with strong opposition from New Yorkers. Whenever they voice their desire to expand their campus and influence throughout the city, a battle ensues and Manhattan residents rise to the occasion to fight both the university and the city government to prevent such changes from occurring. The latest controversy? NYU's 2031 Expansion Plan. Teachers hate it. Community activists despise it. Even NYU students are against it. So this all begs the question, what the heck is it?
What is it?
According to NYU's official statement on their website, "NYU 2031 calls for NYU to maximize its existing footprint by building within the core [the Washington Square location]—specifically, on the two southern superblocks—for as much as two million square feet of development, a quarter to a third of which will be below ground. The University will also reassess the way it uses the space it already has. Academic programming, classroom use, and first-year student housing will be given the highest priority here."
So what does that really mean?
Essentially, NYU plans to build a nearly two million square foot development in an area that some people have been referring to as the "heart of Greenwich Village." Its aim with this project, estimated to cost roughly five billion dollars, is to create more space for its growing academic departments and new students, and it will incorporate the construction of a number of towers, all of which, collectively, will be constructed from 2014 until 2031 if all goes according to plan.
Who's for it?
Judging by the news coverage of this issue, not too many people. Quite obviously, its architects are on board, as are, supposedly, mayoral hopeful Christine Quinn, district representative Margaret Chin, Mayor Bloomberg, and the university's President, John Sexton. Also advocating for this plan to come to fruition are members of the construction trade who believe that the project would create about 2,400 jobs every year for the next twenty years.
Who's against it?
Unfortunately for NYU, many New Yorkers are against the expansion proposal. Greenwich Village residents have voiced their concerns, as have roughly 40 departments of NYU professors, many of whom live in the area. Their website, NYU Faculty Against the Sexton Plan, states that "over 400 of NYU's own faculty members...are working together to fight NYU's outrageous multi-billion-dollar expansion in Greenwich village. They refer to the "Sexton Plan" (named after NYU's President) as "financially reckless" and they argue that NYU is more concerned with acquiring valuable New York City real estate than it is with improving its students' educations.
Also perturbed by the 2031 Plan are students and community organizations like StandUp4NYC, a company that is "tired of having our neighborhoods destroyed by big development schemes," and Community Action Alliance on NYU 2031, a coalition of Lower Manhattan community groups that believes that the plan will "have a dramatically negative impact" on their communities and "irreversibly" change their character."
Why are so many people against it?
To begin with, Greenwich Village residents are not pleased with the prospect of years of loud, disruptive construction filling their eardrums, quite especially those residents who also happen to be NYU professors. Not to mention, the threat of an increase in gentrification and an overall obnoxious college student influx certainly has them worried, as does the potential devastation of their neighborhood's authenticity.
Plus, many New Yorkers are angered by the eventual destruction of one of the area's few green spaces. Although spots like Sasaki Garden are not technically owned by the city's Parks and Recreation Department, many Villagers have noted that they frequent these spaces and that their demolition would be an absolute outrage and upset to their community.
Why are the professors against it?
NYU professors who are opposed to the Sexton Plan are not just limited to Greenwich Village dwellers. In an interview with Op Ed News, author and NYU professor of media, culture, and communication Mark Crispin Miller said:
It's not just those faculty who oppose this project, nor are they driven only by those personal considerations. The main reason why the faculty are up in arms--and, for the first time ever, working in a close alliance with the community--is that this project is a major threat not only to NYU's neighborhood, but to the university itself. As we have pointed out repeatedly, it could well capsize NYU financially, and will for sure degrade us academically; and so we have no choice but to oppose it, for the sake of both the Village and the school itself.
Why are the students against it?
Miller also stated that the Sexton Plan will be "financed largely by student debt." At a university where "students graduate with the largest debt load of any private university in the United States," this could ultimately prove to be a serious issue. John Maher, a junior at NYU majoring in Philosophy with a minor in Creative Writing, has friends who will no doubt be affected by probable tuition spikes and shortage of financial aid. Maher also spoke of his frustrations with NYU's rather corporate feel and expressed his concerns regarding the school's esteemed professors. As he explained:
I worry that our faculty--which is easily our greatest asset--is being disregarded in the name of larger endowments and campus expansion...the administration has started treating faculty as a thorn in their side...In short, I'd just like to know who this is all for: I hear cries of 'for the university,' but if that doesn't include students and faculty, then what is 'the university'?
Why are community activists against it?
Noisiness, demolished parks, and college kid invasion aside, community activists are incensed by the 2031 Plan for many other reasons. Roberta Brandes Gratz, an award-winning journalist, lecturer on urban development, and author of The Battle For Gotham: NYC in the Shadow of Robert Moses and Jane Jacobs, is a native New Yorker who grew up in the area and has many an opinion to voice about the proposal. Gratz, like Maher, sees this expansion as a much more corporate play rather than an educational decision, and she deems it to be wholly unnecessary. According to Gratz, "This is not improving class sizes, it's not improving teacher pay, and a lot of [the] money is going to the top... It's not about education, it's about real estate, and that's not what the university should be." Roberta also mentioned that NYU's presence in her neighborhood was once pleasant, but that it has now become "overbearing and overwhelming," so much so that she urges the school to relocate its expansion plan.
What have they done to try and stop it?
You name it, they're doing it. From Facebook pages, to protests, to the collection of protest pieces in the book While We Were Sleeping: NYU and the Destruction of New York, determined New Yorkers are collaborating to combat the plan's construction. Celebrities like Matthew Broderick and Padma Lakshmi have stepped out to fight NYU, and faculty and neighborhood groups even sued New York City, and NYU as the third party, in September for approving the plan and claimed that they overlooked a number of "land-use violations" (although NYU eventually won dismissal of the suit).
So what does this all mean for NYU?
Generally speaking, there appears to be a certain animosity surrounding NYU. Many New Yorkers are unhappy with the school's 2031 Plan, or rather, Sexton Plan, and they're fed up with NYU overtaking their neighborhoods. Not to mention, the answer remains up in the air as to whether the expansion will be both financially and academically beneficial to the university. Will students suffer? Will faculty and department conditions be improved? Will Greenwich Villagers be forced to endure years of disruptive construction? Will John Maher's prediction that students will begin to pass up NYU for "similarly ranked and priced schools that offer a more personalized and accessible education experience" come true? As the saying goes, only time will tell.