Your neighborhood nook of books: The Little Free Library
Shwetha Ravishankar | August 15, 2013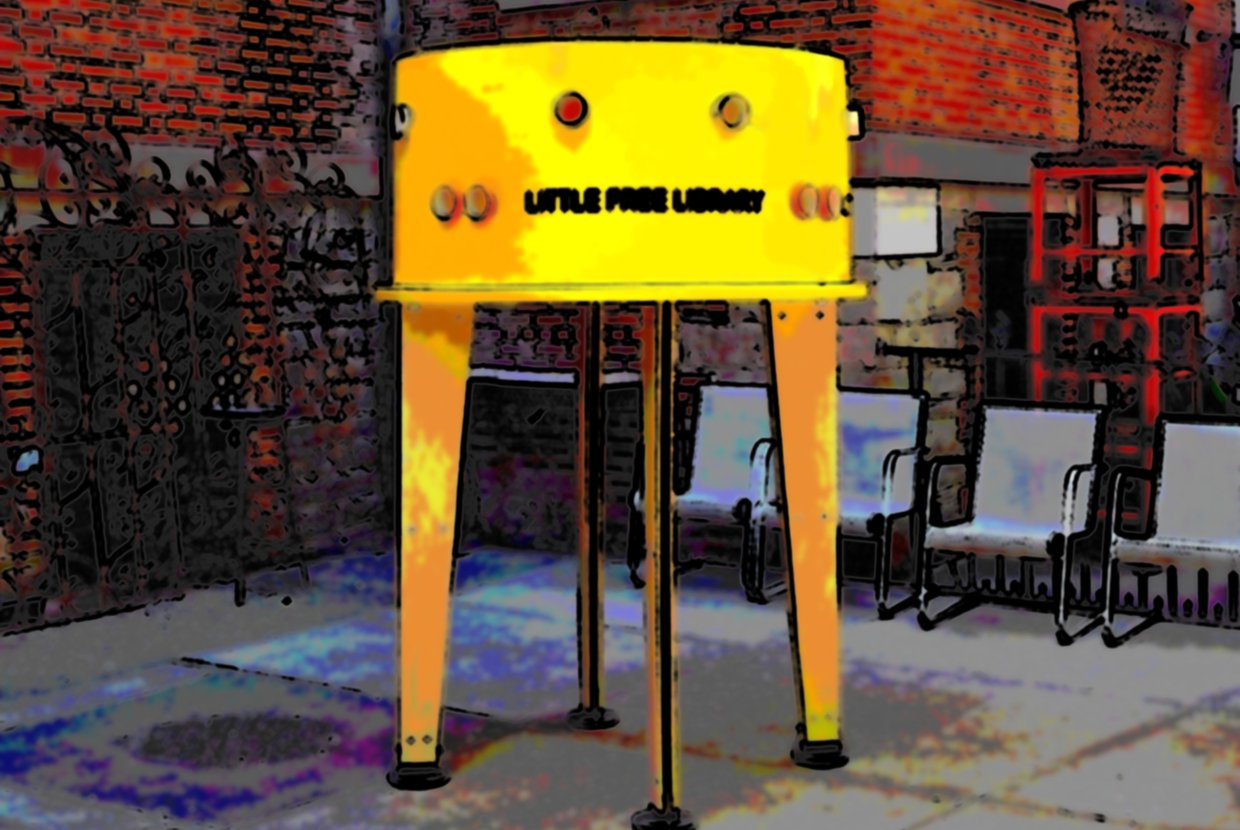 Walking down the streets of NYC, is all about keeping your eyes off your iPhone and everywhere else around you. You never know what you will spot. A totally awesome piece of art, the popular man with a cat, the crazy beboying group at Union Square, or that great musician at the subway station; above the ground or under,weird or wacky, it's everywhere.
The Little Free Library, is an effort to introduce people to the joy of reading. With Kindle and ebooks taking over this new digital era, kids of today are losing out on the traditional reading experience, and more so not reading as much; thanks to gadgets.
The concept of the Little Free Library, is to bring the library to you, rather than you walking into a centralized location to enjoy that reading experience. This way, the reader is not overwhelmed with stacks of book shelves all around him/her, and can choose between the minimalistic options for that quick weekend read.
Image Courtesy: Architectural League New York
Not only are these libraries tiny, the structure of these little stacks of books are creative too. From a glass globule, to a little birdhouse, a dollhouse, and more, these pop-up libraries are fun, convenient and cute.
Picture this, you take a stroll down the street of your neighborhood and pick up a book from a little birdhouse, you don't have to worry about a library card, late returns, and a late fee! This is the newest phenomenon in New York and across the world.
Are you wondering, considering the small collection of books, if you can find something of your liking? Well, Little Free Library allows you to customize a selection of books that you want to put out in your neighborhood, school or university, making it more-so ideal.
The idea for these pop-up libraries first began in Hudson, Wisconsin , by entrepreneur Tod Bol, with a vision to create a space where people meet, have access to books, and it also serves as a literacy promotion, which has today spread its wings as far as Canada, Mexico, Australia, and even Afghanistan.
Here in NYC, the Little Free Library together with PEN World Voices Festival and the Architectural League of New York, have sprung up these little book shelters, with installations throughout the East Village and Lower East Side, as part of the 2013 IDEAS CITY Festival. This "little" library is today 5,000 libraries strong and only growing!
"A reader lives a thousand lives before he dies. The man who never reads lives only one."