767 Third Avenue: Checkmate
Shwetha Ravishankar | September 16, 2013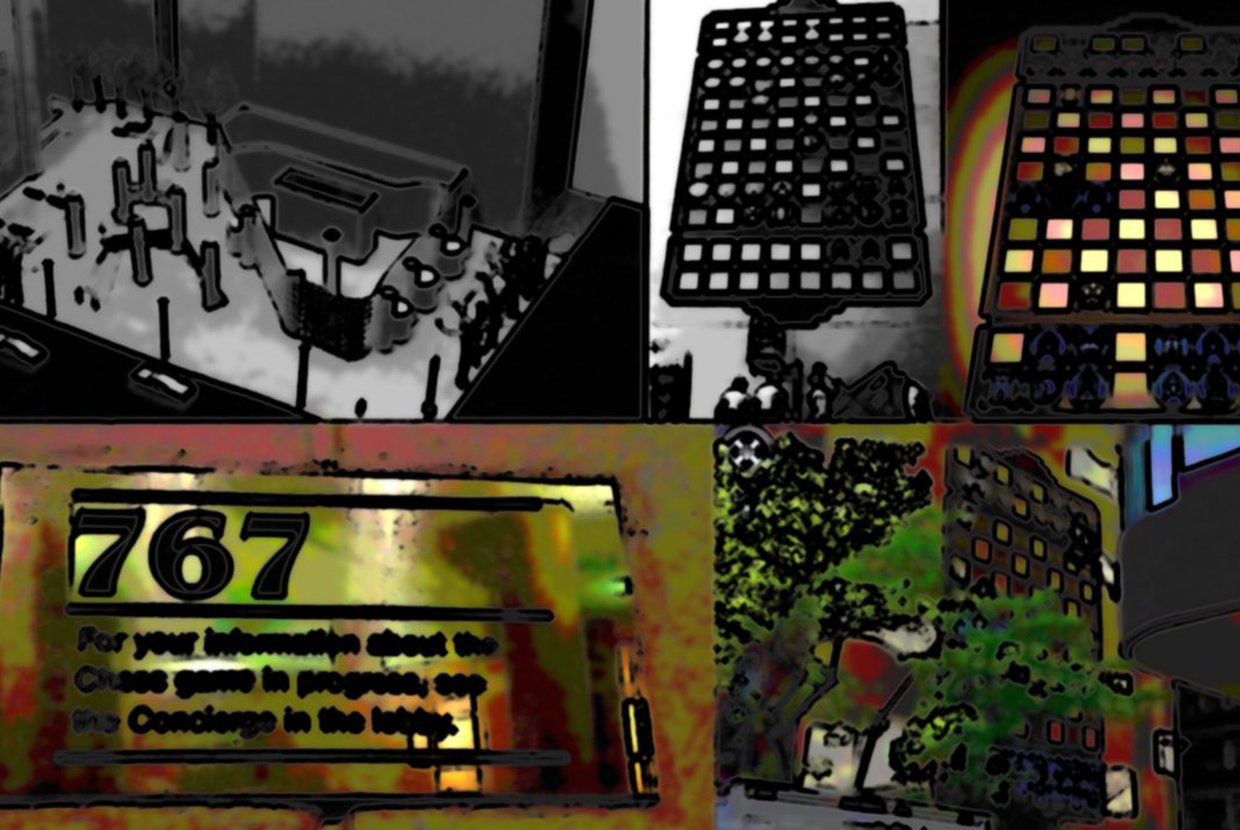 A game of chess on the streets of New York is as common as pigeons and sparrows strutting the sidewalks. Players intently watching over their opponents next move, while bystanders gather around is a usual sight in spots like Union Square and Bryant Park, among others.
This game of chess is beyond ordinary, when it's played on the largest chess board in the world! Yes, 767 Third Avenue is not your regular New York City skyscraper towering over Manhattan in its reflecting glass and steel exteriors. 767 Third Avenue, located between 47th and 48th streets, is a commercial space with a difference. It's most unique feature is its three story tall chess board adjacent to the building.
Are you up for a game of chess? Well it happens every Wednesday at noon, when a piece is moved via a cherry picker. A flag to the side of the board indicates which side has the next move.
After you are done admiring the chess board, take a moment and you will notice the distinct detailing that makes 767 Third Avenue one of the iconic buildings of its time. Built in 1980 by the William Kaufman Organization, at a time when most commercial spaces used conventional glass and steel, developer Melvyn Kaufman decided to go for the unusual. A mix of brick and oak, and a rounded tower design, is what made 767 Third Avenue stand out.
Unique touches being a trademark of the William Kaufman Organization, like the rooftop WWI fighter plane, atop the 77 Water Street building, this one comes as no surprise!
Moving into the lobby of 767 Third Avenue is a public space that follows in with more distinct characteristics, which include an open plaza with wooden benches and tables, a stage coach, a 1929 Ford Truck and of course the focus of the lobby where all the moves are made - the tallest chess board in the world.
There you have it, pick up your lunch at the food trucks lined outside 767 Third Avenue, and enjoy your perfect midweek, midtown lunch in one NYC's most iconic skyscrapers.