Aluminum House Might Not Find a Home In Historic Sunnyside
Olivia Smedley | September 17, 2013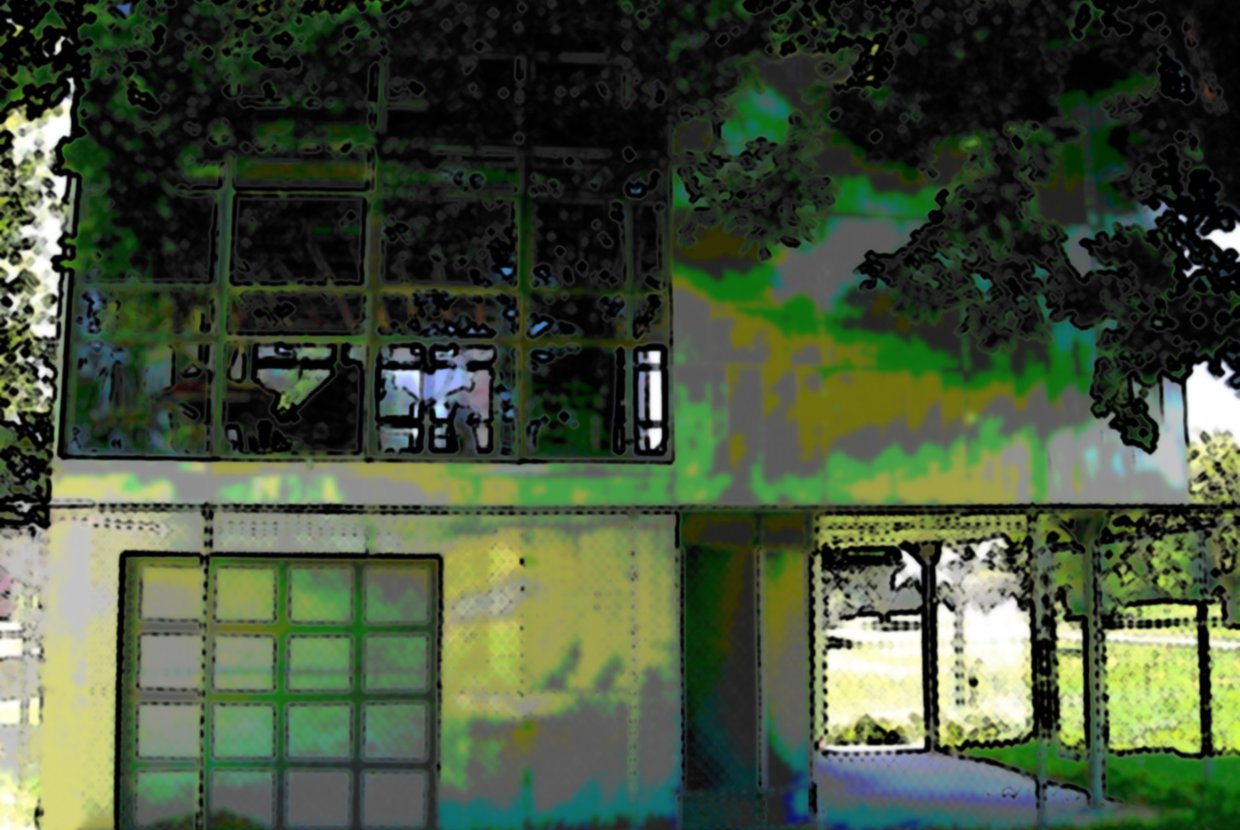 Residents of Sunnyside Gardens are up in arms over the proposed development of a vacant lot. This Queens historic district is filled with brick, two story houses that have been standing proud since 1929. Owners of a vacant lot on the corner of 39t St and 50th St now want to use it as a site for the Aluminaire House -- a house made of solely steel and aluminum.
The Aluminaire House was built in 1931 by A. Lawrence Kocher and Albert Frey for a study in affordable housing. The house boasts a front porch, double height living room, two bedrooms, two bathrooms, a terrace, and a garage. At the time, they believed metal houses were going to be the norm due to their durability and cost. Fortunately, these kind of homes did not become as popular as anticipated.
A prefabricated building, it is very simple to move from one location to the next. The 'home of the future' was groundbreaking enough to be included in architecture exhibits at the Museum of Modern Art. Another influential architect, Wallace Harrison, then purchased it and displayed it right on his Long Island property. After Harrison's death, the house started to fall into disrepair and was set for demolition when preservationists stepped in at the last minute. Many places have been graced with its presence since its time on Long Island, including the New York Institute of Technology Central Islip campus, and most recently, a storage facility.
Land developers are set to present their designs to the city's Historic Districts Council and the Landmarks Preservation Commisson, who aim to protect landmarks, big and small. Those in Sunnyside have sounded off, explaining that the house is out of place, out of character, and lacks any benefits for the community. It's plain to see that a residential home made of metal would stick out like a sore thumb in this area of classic New York pre-war dwellings.
Not only do the owners of the lot want to bring the aluminium abode out of storage and into Queens, but they are proposing to add eight residential condo units in the space around it in order to support the cost of turning the house into a museum. Queens sees an abundance of development, and some community members believe that this is just an excuse to develop in a historic district.
The Landmarks Preservation Commission, who are constantly accused of hindering progress in New York City, gets to make the ultimate decision. Developers say that as long as they get approval from the LPC, they will go through with their plans with or without the blessing from Sunnyside Gardens residents.