An Artsy Weekend at Brooklyn Army Terminal
Shwetha Ravishankar | September 06, 2013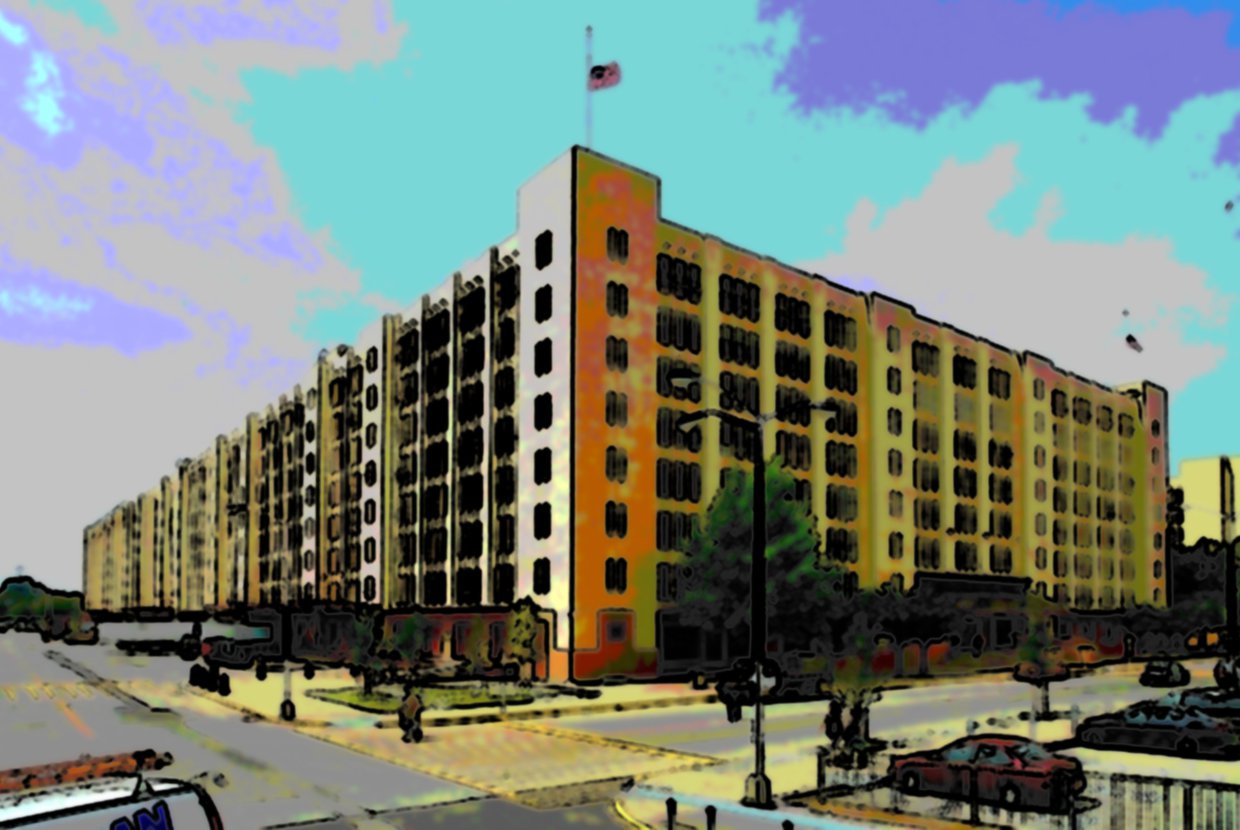 Head to Brooklyn this weekend, where chashama (spelled with a lowercase 'c') - an organization dedicated to creating a platform for emerging artists, is on a mission to connect real estate and art, by transforming underutilized properties into exhibit spaces for artists.
Founder Anita Durst, established chashama in 1995, as a theater group, and later realized the lack of space for artists in the city, and hence acquired space at 135 West 42nd Street, and in their first five years alone they played host to over 700 gallery shows and window performances, as an artist advocacy organization.
It was in the mid-2000s that they expanded into spaces at Brooklyn Army Terminal, 37th Street in Manhattan, and 126th Street in West Harlem. Getting artists into untapped urban landscapes of the city has long been chashama's goal.
This weekend, Chashama is hosting their annual Brooklyn Open Studios, along with NYC EDC (New York City Economic Development Corporation); where visitors can explore 85 artist studios, spread across two buildings at the historic Brooklyn Army Terminal in Sunset Park. An opportunity to interact with the artists through Saturday and Sunday (Fri Sept 20 - Sat Sept 21) from 11am - 7pm.
While you are in Sunset Park, you can explore the beauty and charm around here. With 25-acres of magnificent views of the Brooklyn Bridge, Manhattan skyline, and the Statue of Liberty, a stroll in Sunset Park has its perks.
The area is also home to the historic Green-Wood Cemetery, which was founded in 1838, and has served as the resting place of several political stalwarts. The impeccably maintained grounds, is a leading attraction in the area, offering guided walking tours as well.
Before you head back to Manhattan, there is one more experience which is quintessentially Sunset Park - the Finnish experience. The area is dotted with several spa's offering Finnish steam baths, and restaurants serving up authentic Finnish dishes. If the Finnish experience is not for you, then this neighborhood offers a generous mix of ethnicities for you to choose from. From cuisines of the world over along Fifth Avenue, and home decor shopping from China to Turkey, along Third and Fourth Avenues and more; Sunset Park has it all.
Well, there you have it, a weekend of art, culture, food and lots of fun.
Happy Weekend New York!