Connected Underground: A Boon or a Bane
Shwetha Ravishankar | September 25, 2013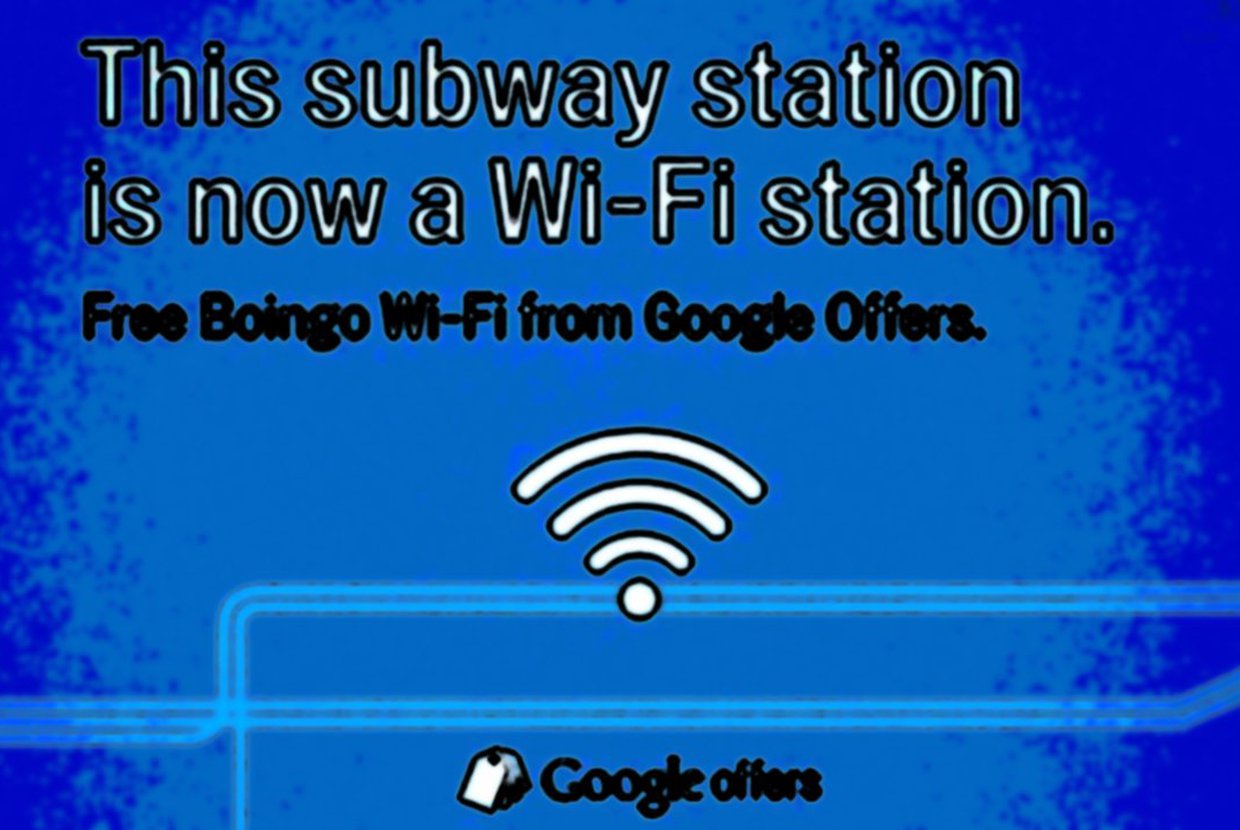 For years New Yorkers have accepted and embraced being disconnected underground. Although there are always those sticking their cellphones through the metal bars at the station trying to get some reception; just like guy who is "trying" to have a conversation with his buddy in the elevator!
After more than a century since the first trains ran underground, the system has evolved in more ways than one can imagine. And with progress comes technological advancements. While train announcements, blaring music from your co-passengers headphones, whining children, and buskers on the train; have been a few of your daily Subway ride annoyances. Soon your rather tranquil train ride is going to be filled with the constant natter by straphangers, the mish-mash of ringtones adding to the noise web - and the underground is no longer quarantined.
With over a 30 Subway stations already wired to Wi-Fi, announcements of which were first made in the fall of 2010; the connectivity was limited to the Subway platforms. Moving one step further, the M.T.A is all set to take your gaze off those subway car ads and your co-passengers, to rightfully where it belongs in today's gadget age. Soon, Wi-Fi and cell phone service will be expanded to on the platform and in the trains as well, keeping you connected eternally!
M.T.A Chairman, Thomas F. Prendergast, made the announcement saying, it was a move in keeping with the demands of the growing population of young riders. He was further quoted saying,"It is one of the features that the X'ers and the Y'ers and the millennials consider an expectation or an entitlement, not a luxury". Although there is no planned timeline and finances are yet be thought about, the authority also has plans to expand the service on the Metro-North Railroad and the Long Island Rail Road.
Questions like, will there be "silent cars", added announcements about being considerate to your fellow passengers, a small fee to use the service, and more have been doing the rounds. If you ask me, a little fee would do a world of good in keeping the loud and long conversations down to manageable levels!
Photo Courtesy Forbes.com
Technology also comes with its own set of issues. Like one commuter who has been a victim of excessive connectivity said, you wait on 20 second advertisements, pull up a browser to connect, get rerouted a couple of times, every time you move from one hotspot to the other, you have to reconnect, and from time to time the "free Wi Fi" service asks you to subscribe for $7.99 a month, and in all the time it takes you to jump these hoops, you are at your destination, most definitely annoyed feeling you are better off being disconnected underground!
For as long as technology issues cripple connectivity, let us invest time to connect with our inner selves, than being constantly tangled in a web of virtual connections.
Like Adam Lisberg, M.T.A spokesman once said, "We are victims of our own success".
What do you think of this move? A boon or a bane?