Essex Crossing: SPURA Project Finally a Reality
Peter Black | September 20, 2013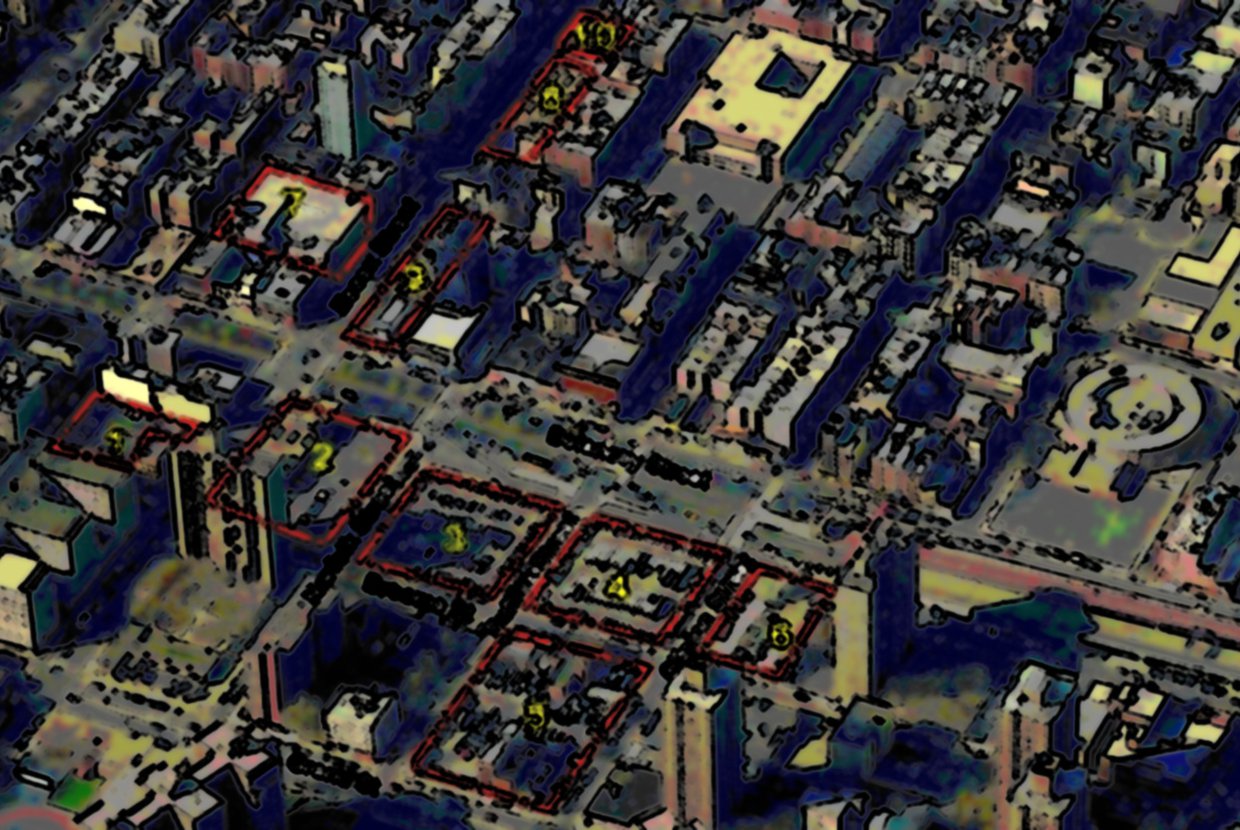 After a mere 50 years of heated debate, it appears that the Lower East Side's Seward Park Urban Renewal Area (SPURA) project is finally coming to fruition. The Lower East Side has gentrified rapidly in the last few years, as demonstrated by the massive increase in rents and explosion of upscale bars, restaurants, and grocery stores in the area. There's talk of creating a new "Low Line" in the neighborhood, a huge underground park that would compliment the popular High Line. The Lower East Side is booming, and it's making real estate developers salviate. SPURA is perhaps the area's most alluring prospect; the chairman of the Department of Housing Preservation and Development said that at a meeting in February, "All anybody could talk about was Seward Park. The buzz was palpable."
The coveted Seward Park Renewal Area is the largest stretch of undeveloped real estate south of 96th Street. In 1967, over 2,000 families lived there. In the name of urban renewal, the city kicked them out and bulldozed their homes. Plans to develop the vacate space stagnated—for 50 years. Although real estate developers have always been interested in Seward Park, bitterness over the 1967 relocations remained, and every suggested proposal evaporated into an angry haze, forever doomed to float aimlessly in the labyrinth of NYC's complex real estate legislature.
Formerly displaced residents have continuously argued that affordable housing should be built on the site, and that they should be the beneficiaries of that affordable housing. Nearby (and well-off) residents have continuously argued that the site should be reserved for market-rate housing and commercial office space.
It appears that a compromise has been made. The SPURA project—dubbed Essex Crossing—will cover a staggering 1.65 million square feet. It will be comprised of an eclectic mix of apartments, retail space, commercial offices, and will also feature a new public school. 50% of the residential space will be affordable housing; 50% will be market rate housing. 60% of the total area will be residential; 40% will be commercial. A hefty portion of land will also be set aside for parks and public space.
SPURA's commercial and cultural plans are ambitious. There will apparently be a movie theater, a new Essex Street Market, and an Andy Warhol Museum. There's also talk of a history tribute fence, which will "pay homage to the cultural and creative institutions that are home to the Lower East Side."
Like everything in New York, there is opposition. The general manager of the East River Housing Corporation said, "I don't believe the city produced a good plan." However, the overall response to the project has been extremely positive. Proponents herald Essex Crossing as a shining example that compromises can be reached. Its diverse use of space has also been acclaimed. As Deputy Mayor Robert K. Steel said: "This project is the pinnacle of urban development in 2013." Hopefully he's right.