New York Fashion Week Delivers Style to Manhattan
Olivia Smedley | September 06, 2013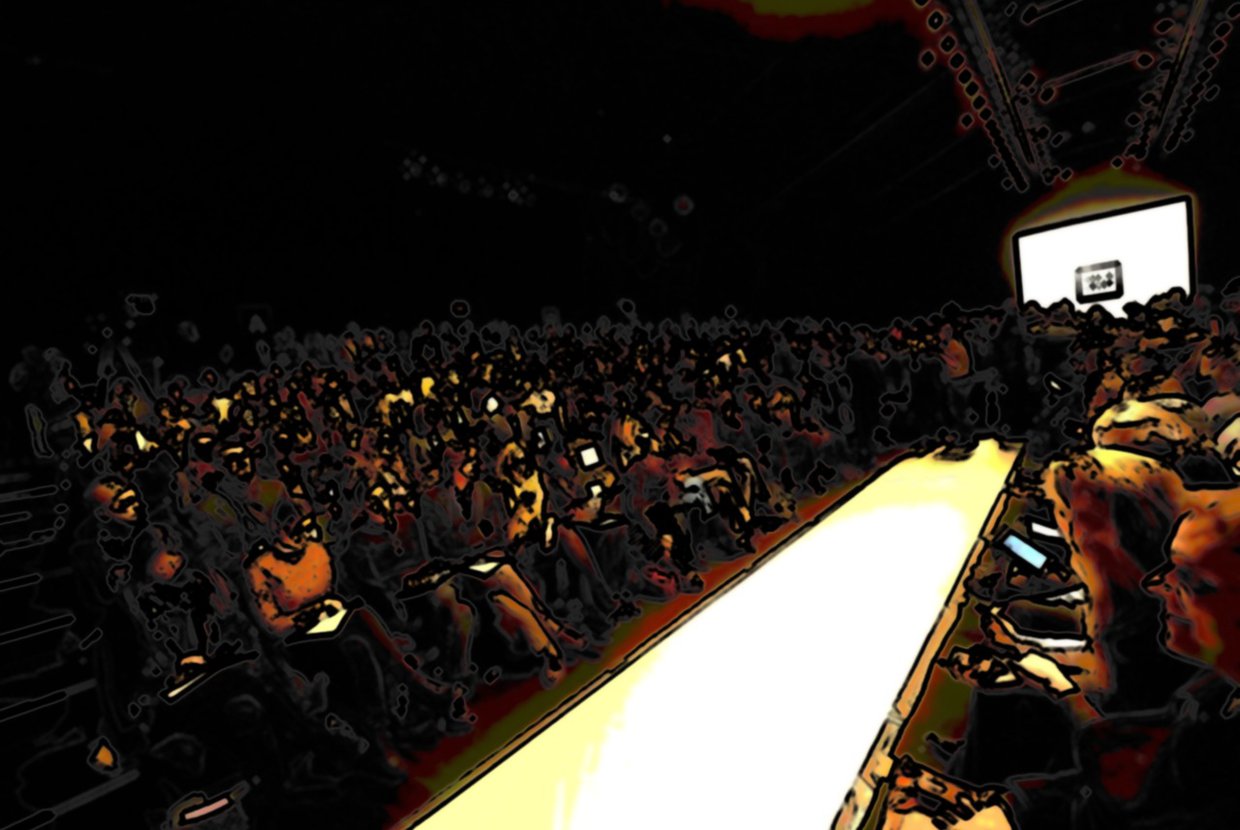 Have you wondered why the city's streets are packed with more beautiful, impeccably styled people than usual? The answer is because New York Fashion Week is officially here. Editors, assistants, celebrities, designers, models, and fashion mavens can be seen running from tent to tent with coffee in hand waiting to see next season's trends.
Continuing through September 12th, Mercedes-Benz Fashion Week is a hectic time in the lives of Manhattan's most in-vogue. According to NYC.gov, Fall Fashion Week generates $865 million dollars for the city with the 232,000 travelers it draws. Some retailers and restaurants in the area cash in on the deal, offering discounts in early September.
Established in 1943, this time honored tradition is home to luxurious runway shows of the most coveted designers in fashion. You wouldn't find these clothes at your local K-Mart. Originally called Press Week, the purpose of the event was to raise awareness for unknown American designers in the industry. In the forties, fashion was completely monopolized by French fashion houses, and Americans were out of luck when it came to popularizing their brands. These shows got editors to finally pay attention to domestic designers.
These days, you can see a variety of people in the audience of any show. Frequent front row dwellers include Anna Wintour, the editor-in-chief of vogue, Grace Coddington, the creative director of Vogue, and even controversial rapper Kanye West.
Typically at Fall Fashion Week, brands like Nanette Lepore, BCBG Max Azria, Thakoon, Helmut Lang, and Rag & Bone showcase their Spring 2014 collections, while during Spring Fashion Week, fall trends are seen. The weeks leading up to September are just as stressful for the designers as the shows are, during which they finalize looks, choose hair and makeup, and pick the perfect models to make their vision play out. Most designers start preparation with over 200 sketches, but in the end only about 30 will make it to the catwalk.
Bloggers are taking over the mainstream more than ever, and the world of fashion is no exception. For the first time, 20 Tumblr fashion bloggers will have the opportunity to be paired up with a designer as apprentices. They'll be given DSLR cameras to create photo diaries of their experiences, which will be exhibited at Milk Studios.
Another first in 2013 is the inclusion of a plus-sized fashion designer into the mix. Eden Miller will be showcasing her line, Cabiria.
The beloved Fashion's Night Out was cancelled last year, and now Fashion Week is facing more woes. Once held in Bryant Park, but currently hosted in Lincoln Center, NYFW might be moving yet again. Hosted in Damrosch Park, the Parks Department is accusing the performing arts center of privatizing a public space by holding exclusive events there. The parks department is looking to completely break ties with Lincoln Center, leaving the fashion shows to seek another home.
Have no fear, fashionistas. A $300 million dollar project is currently underway to move Fashion Week to Hudson Yards in a space called the Culture Sheds. The Culture Sheds will not only be able to house NYFW, but other various events through the year. The state of the art project will have both indoor and outdoor space, including runway venues and studio space.
With no shortage of events to attend and things to do, the glamour in Manhattan this week is sure to reignite the passion for fashion.