NoMad's 400 Park Avenue South: Wander No More
Tim Sheehan | September 30, 2013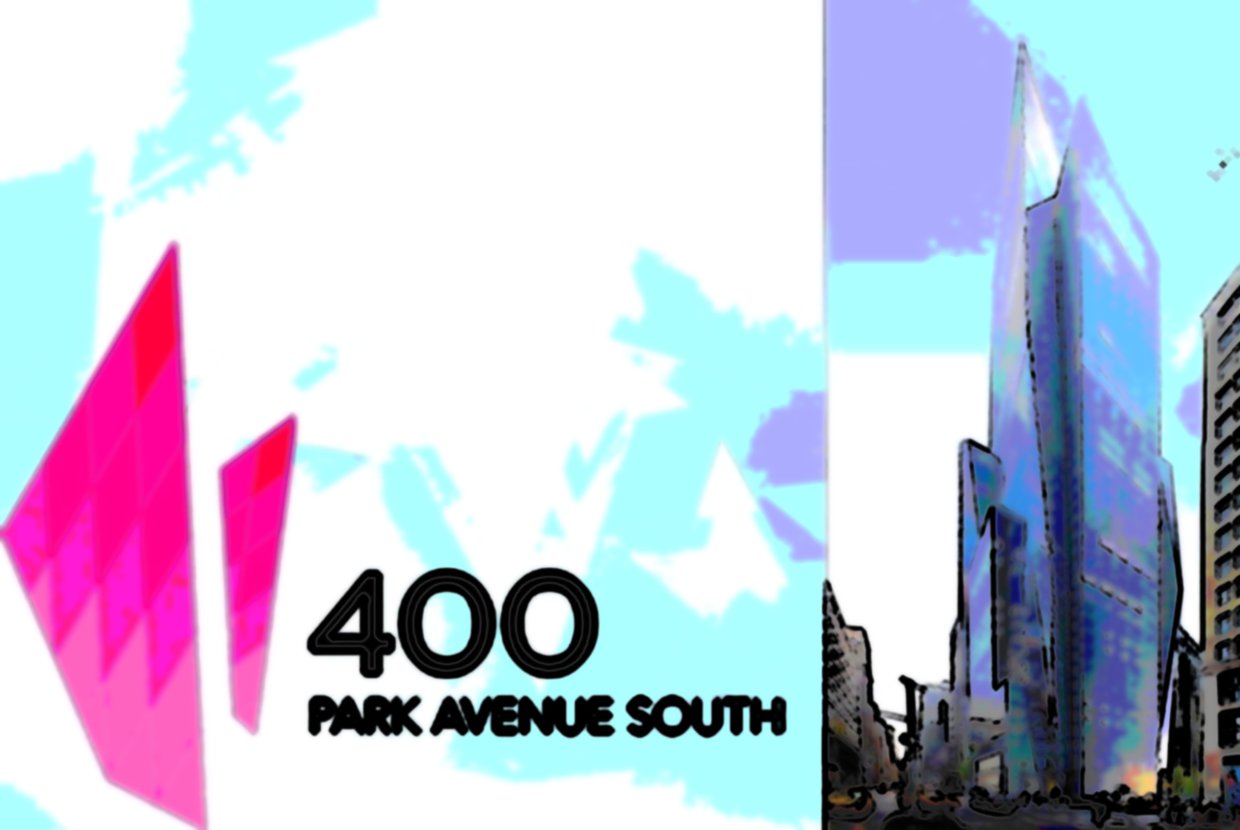 NoMad will soon be home to a new 40-story luxury residential building at 400 Park Avenue South. BuzzBuzzHomes reported earlier that a new teaser site for the stylish building in the neighborhood North of Madison Square Park has been revealed.
Architect Christian de Portzamparc has given the building a somewhat irregular design, as various glass-covered sections will protrude into the Midtown sky. While much of Manhattan's new buildings are glass towers, the design at 400 Park Avenue South is certainly unique. Instead of an uninspired glass blox, the former Pritzker Prize winner will deliver a gleaming crystal to the Midtown neighborhood.
400 Park Avenue South, or, as the teaser site notes, "Sky Couture," is being developed by Toll Brothers City Living and Equity Residential, and is planning to open in 2015. Equity's stake will be in the first 22 floors of the building, which will have 265 luxury apartments for rent. On the upper 18 levels, Toll Brothers will have 100 luxury condos for sale.
The new teaser website by Toll Brothers only discusses the condos, which will open for sales by year's end. The website has pricing ranging anywhere from $1 million to over $10 million, with one-, to five-bedroom condos available. Of course, 400 Park Avenue South will include luxury amenities such as a state-of-the-art fitness center with separate yoga and spin rooms, a garden courtyard, full-time concierge service, an indoor pool with a Jacuzzi spa and a rooftop terrace with 360-degree views.
NoMad might not be as popular as New York City's other acronymic neighborhoods, but that might not always be the case. In recent years, the area loosely bordered by Sixth and Lexington Avenues from 25th Street to 30th Street has seen a transformation from wholesale galore to a hot-spot of popular restaurants and hotels, not to mention a boom in new construction.
Aside from 400 Park Avenue South, new luxury buildings in NoMad include Huys at 404 Park Avenue South, which has 58 units spread across 17 floors, as well as 241 Fifth Avenue, a new 20-story building with 45 luxury condos.