One57 and the Coming Monoliths of Midtown
Bryan Gamble | September 19, 2013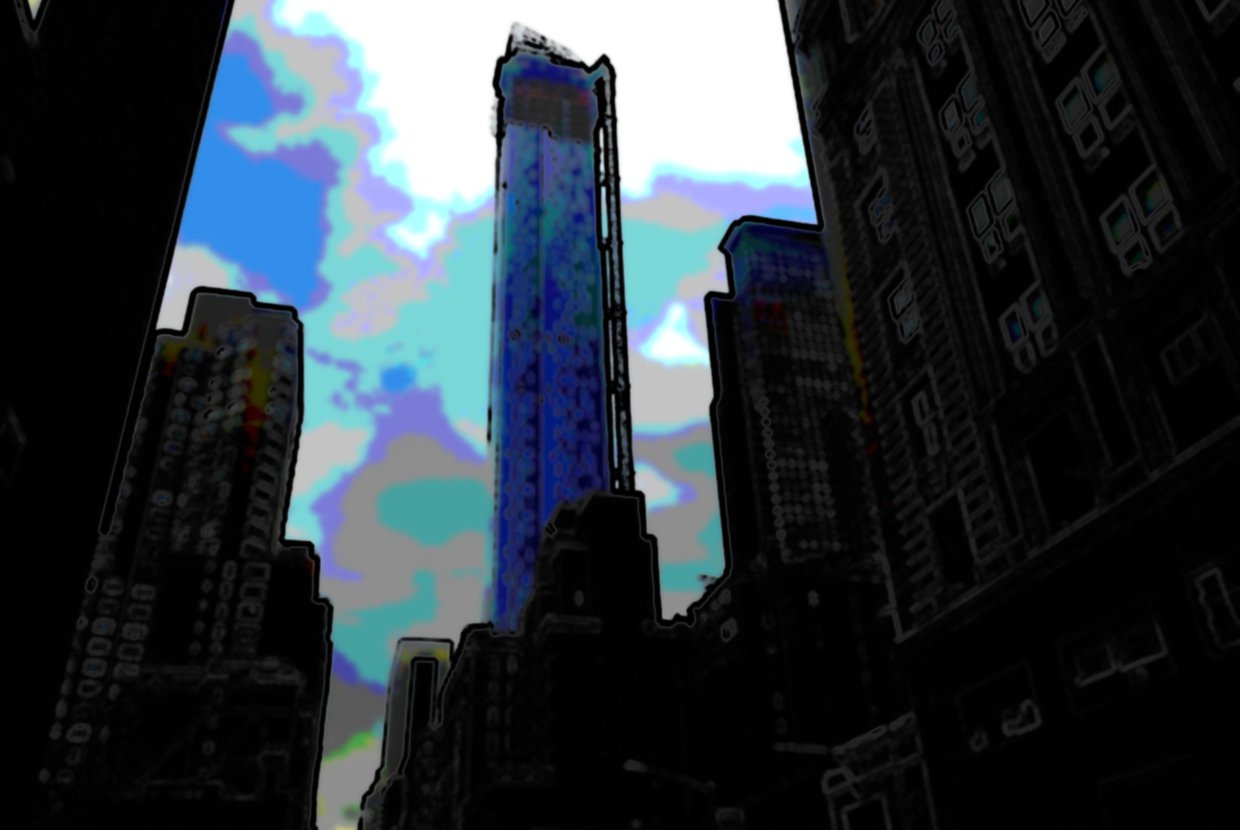 In the past several years New Yorkers have witnessed their city change before their eyes as new buildings have sprung up throughout the boroughs and helped the city recover from financial uncertainty. Perhaps the most visually striking aspect of this new New York is the abundance of newly-built towers in Manhattan, Brooklyn and Queens that are typically luxury condominiums. Skyscrapers are nothing new to the city, but gargantuan residences have irritated an audible portion of New Yorkers resistant to such developments. In particular, the developments along West 57th Street, which seem to be competing for height records, are the target of criticism.The freshly completed condo/hotel building, One57 at 157 West 57th Street, is the latest mega-tower in Manhattan and is the first of many to come.
Developed by Extell and designed by the renowned Christian de Portzamparc, One57 was started in 2009 and now stands at 75 stories, about 1004 feet. At this staggering height, One57 is currently the tallest residential building in New York and even the western hemisphere. Yet these records came at a price: you may remember how, during Hurricane Sandy, a crane on the budding tower collapsed and teetered above the city, forcing nearby residents to be evacuated. If that weren't enough, a new crane was erected on the tower back in May, forcing more local evacuations (for safety reasons) and causing further frustration and controversy.
Justin Davidson of The New Yorker has recently attacked One57, as well as its future counterparts, for what it represents and portends. Davidson poignantly comments how One57 "is a luxury object for people who see the city as their private snow globe. Tall and clunky, preening yet graceless, the tower recapitulates an assortment of commercially proven stylistic gestures from New York's recent past." While the views from One57 are indeed astounding, Davidson doubts that the multi-million-dollar apartments could possibly be worth their price no matter how good the views, high the ceilings or "how unusably glossy the kitchen[s]" are. Despite the ludicrously high asking prices, most of the units of One57 have already been filled and it is only a matter of time before residents arrive with moving trucks.
But the implications of One57 go beyond an issue of cost vs. value. Davidson continues by lamenting the lack of creativity in upcoming monoliths. These towers, he criticizes, are culturally bankrupt skyscrapers that are part of a trend of building fat office buildings and shaft-like condo towers with glass facades. Buildings like the Nordstrom tower will soon dwarf One57 while the nearby 432 Park Avenue is the brainchild of Rafael Viñoly, whose recent 'Walkie Talkie' tower in London has made headlines for its death ray potential. Davidson, who expresses no hostility towards new development in and of itself, nevertheless questions the current trend of new residences being "sparsely populated habitats for oligarchs who, if they live there at all, roam across their parquet tundra, hollering for their mates."
The intended buyers of One57 units and units in similar towers are not surprisingly among the wealthiest in the world and this will by no means change as development continues. The money these developments as well as their buyers bring into the city is also obvious and has helped the city recover from the worst financial disaster since the Great Depression. Yet Davidson's piece, although admittedly highly-opinionated, brings up the question of what's to come in New York as these developments continue. Successful luxury condo towers will inevitably breed more such developments in the city but such trends benefit the elite minority and largely fail to consider the rest of New York sitting below these ivory towers.