Subway Fanatic's Book Series In the Works For Forty Years and Counting
Olivia Smedley | September 10, 2013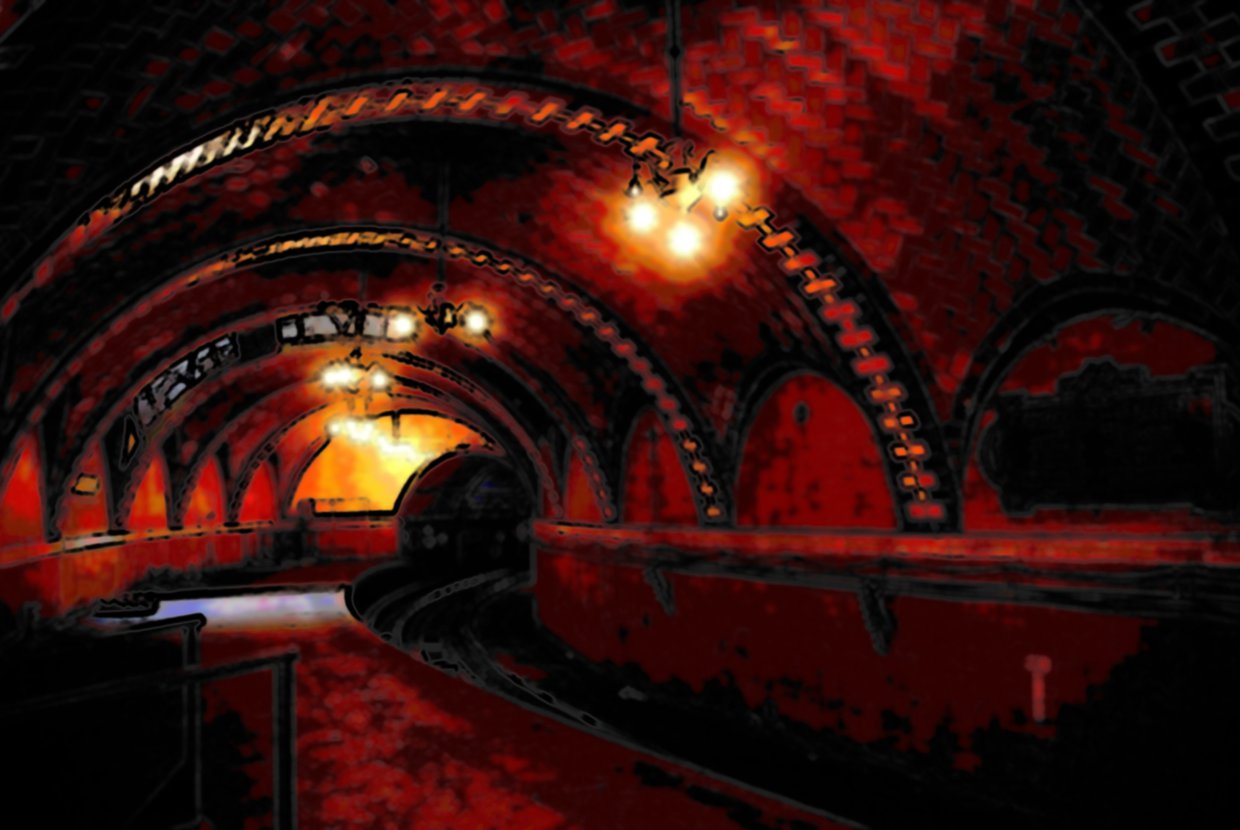 Everyday, millions of New Yorkers, commuters, and tourists alike take the plunge under the sidewalk to catch a subway train. Riding the subway is a tedious but necessary evil for anyone who needs to get around quickly and inexpensively. It is an ordinary experience for most, but believe it or not, there are some characters that are fascinated by the underground to the point of obsession. Author Philip Ashforth Coppola, also known as Philip Copp, has devoted decades of his life to capturing the spirit of the subway.
A resident of Maplewood, New Jersey, Copp has been writing about subway stations for almost 40 years and is nowhere near done. The four volumes of his self published series, "Silver Connections", are the size of your average phone book and contain every minute detail of the art, architecture, and engineering of stations throughout the city. All four include intricate drawings of stations, down to every crack in the tile. He recently published a revised version of Volume I, originally published in 1984. According to the urban transit enthusiast, the first version was too fluffy for his liking.
His journey started in 1978 when he began to write an article about subway art. What was intended to be a short feature piece, to be finished in a month, turned into 35 years of devotion.
Where did Copp get the idea to document something that most people haven't thought twice about? Not only does he want to educate subway riders, but he feels an obligation to. He believes it is owed to the artisans, immigrant workers, engineers, and architects to preserve their legacy. Silver Connections focuses mainly on the stations as they stood in the mid-19th century, which forces him to sneak peeks at closed stations without getting caught.
It's easy to see how deteriorated the stations have become, filled with filth, graffiti, and broken fixtures. Even those stations that are undergoing renovations will hurt the original design, as art will be covered up with more layers of tiles. Most train takers are oblivious to how beautiful the subway was when first established, and Copp's goal is to make it known.
Coming up next is Volume V, which will feature stations along the J and Z lines. Copp hopes that the chronicles will be completely finished by 2030 with at least seven volumes published. As someone who only lived in New York City for three years in the early 70s, he is quite possibly the most die hard subway fan that ever lived.