SuperPier Takes Pier 57 From Dismal to Deluxe
Olivia Smedley | September 09, 2013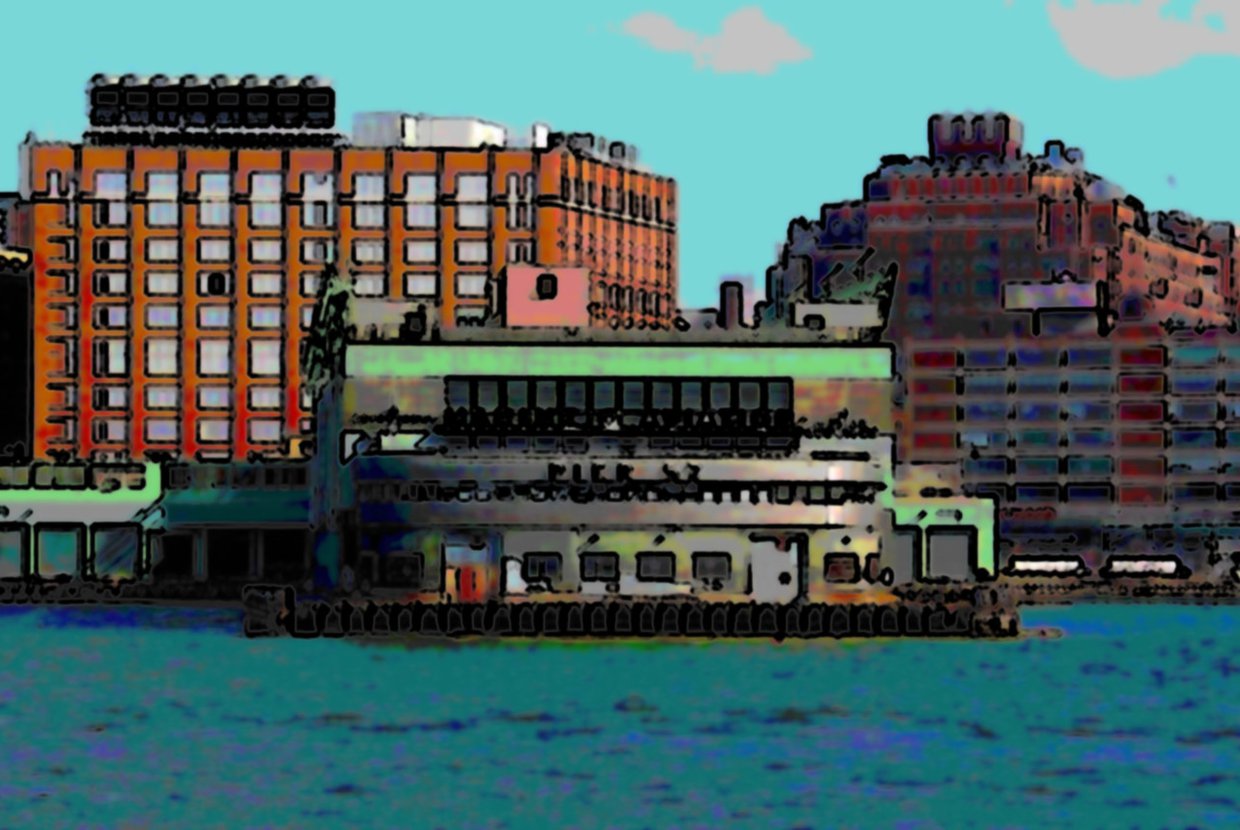 Pier 57 in Chelsea now has a name that fits perfectly with the description of unique things to come in its redevelopment. Using a term coined by Popular Mechanics magazine in 1952, SuperPier will be a state-of-the-art home for market activity, culture, and entertainment.
Youngwoo & Associates came out on top of the race to develop the pier in 2009 and was approved by the City Council in April of this year. Management will be provided by Urban Space Management, who manages the holiday markets in both Grand Central Station and Union Square. Located on 15th St at the West Side Highway, the pier's weight is supported by 27,000 ton floating concrete caissons.
As of right now, it is known that the pier will include spaces for local businesses, artisans, retailers, restaurants, theaters, museums and outdoor parks. What makes SuperPier different from your run-of-the-mill market or mall is that a large part of it will be comprised of what Woo calls "incuboxes." These are recycled 160-square-foot shipping containers, which makes for compact and moveable space.
Woo aims for the market to be a creative metropolis with a variety of vendors. While there will be long lasting establishments, there will also be room for pop-ups. Plans that have already been laid out include a fashion meccas, athletic centers and educational centers. The retailer Opening Ceremony will have a spot, as well as rock climbing gym Brooklyn Boulders. Additionally, luxury hotel owner Andre Balazs will debut his newest project, Riverfront Spa and Beach Club, at the pier. Other definite developments include a public park, a permanent venue for the Tribeca FIlm Festival and an Underwater Discovery Center.
The construction is slated to start sometime in October and will be finished in 2015, but you don't have to wait a year and a half to get a glimpse of what's to come. Some pop-up shops are claiming their spot at the pier right now, and more will be set up in the near future. For New York Fashion week, Opening Ceremony has 16,000 square feet of space dedicated to a few mini stores like DKNY, Rihanna for River Island and an Estee Lauder salon. Designer Michael Bastian will have a small shop set up made entirely out of haystacks. There are also some foodie favorites available, including Cafe Habana, Takumi Tacos and last but not least, Dominique Ansel Bakery. Yes, I'm talking about the guy who makes Cronuts. The pop-ups are just a taste of how extraordinary SuperPier will be.