The Odd Couple: New York City's Relationship with the UN
Bryan Gamble | September 25, 2013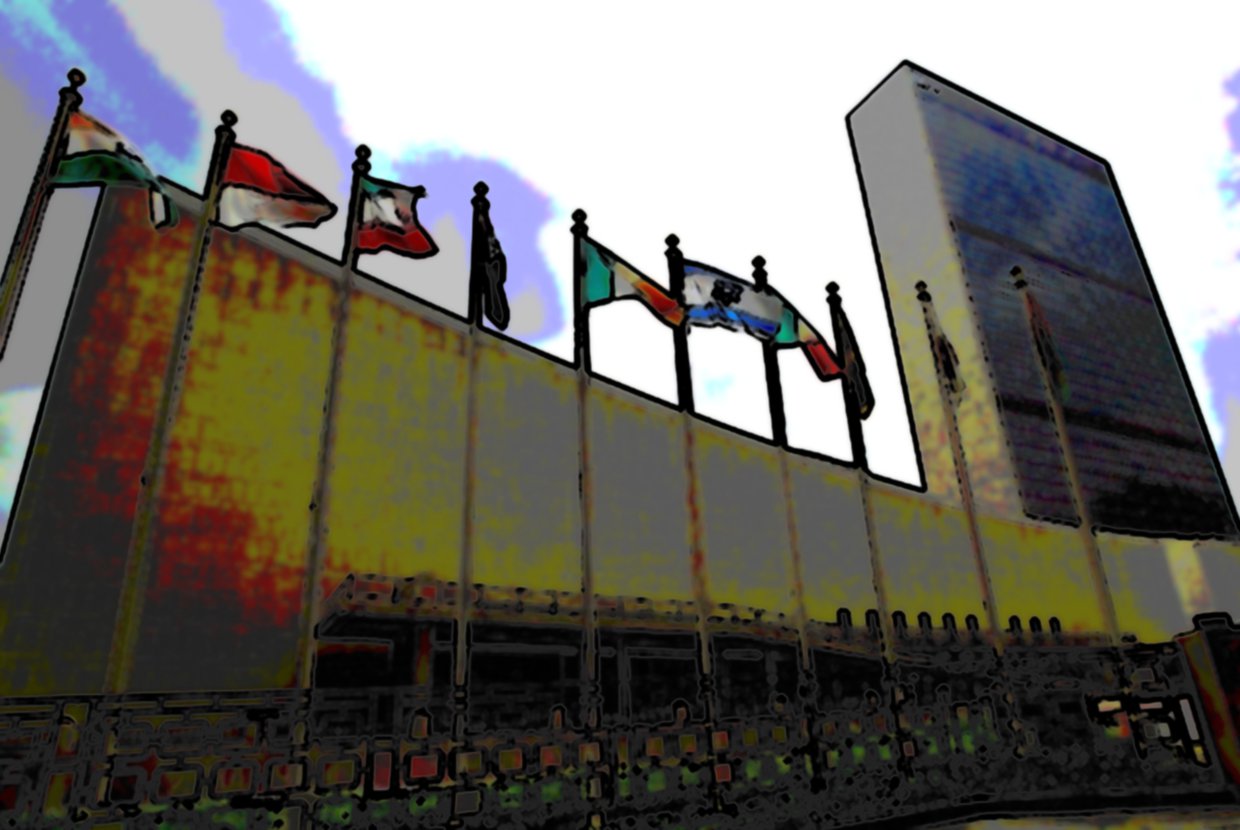 The annual United Nations General Assembly is underway once more and is treating New York City to a plethora of traffic nightmares amongst road closings and heightened security for the next two weeks. In addition to the promise of diplomatic battles between nations attempting to work out solutions to a host of recent controversies and political developments, an old question has been rekindled among New Yorkers: Is it really worth it for New York to host the UN Headquarters?
The numerous arguments for and against the UN's Headquarters being at 760 United Nations Plaza in Turtle Bay make apparent the relationship New York has with the UN. As such, it is difficult to say whether or not the UN and New York should end their 61-year relationship or continue it.
The case against the UN appears to be particularly strong in some regards. Katrin Park, for example, recently wrote in The Daily News that it's high-time for New York to "divorce" the UN. A former UN staff member, Park cites how the UN costs New York $25 million per year for maintenance, while the NYPD spends approximately $7 million a year for security details and UN diplomats, enjoying their infamous diplomatic immunity, have racked up about $17 million in unpaid parking tickets. These financial burdens on the city are even more apparent in light of the fact that UN buildings and affiliated buildings do not pay property taxes for their prime NYC real estate. Developments for diplomats are understandable, but the cost to the City seems entirely unfair to some. Park and those on her side of the fence argue that the 17-acre property that the UN sits on could be put to much better use for commercial and residential developments that would fetch a high price for its East River-adjacent location.
The UN Headquarters, which granted permission for the planned East River Esplanade renovations to occupy some of its property, is in dire need of renovation itself. The current renovation project is estimated at $1.8 billion will fix issues like a horribly outdated plumbing system and rodent infestation but has forced UN employees and diplomats to be routinely relocated. While the renovations are necessary, they have so far proven to be a huge financial burden on the institution and run $430 million over budget.
Despite the expenditures New York City and its denizens deal with for hosting the UN, it actually turns an annual profit. According to an interview with Peter Launsky-Tieffenthal, an Austrian national who serves as UN undersecretary-general of communications, the UN is an economic and cultural beneficiary to New York. Lansky-Tieffenthal cites how UN diplomats and its 10,000 staff members are patrons of local businesses to the tune of $1 billion per year. Supporters of the UN claim that its Manhattan location further enhances the cultural, economic and political prestige of New York and further increases its allure world-round.
Like the diplomatic battles within the UN, arguments for and against the UN's location are nothing new and will likely continue with annual flares of intensity when the UN General Assembly meets. Various arguments for the UN Headquarters' relocation have surfaced over the years, including Park's call to move the UN to the Kenyan capital of Nairobi, but none have yet received serious consideration. The UN will stay in Turtle Bay for the time being without rationales for relocation reaching beyond traffic jams. Interestly, Turtle Bay has witnessed a recent spike in new development as new condominiums are set to rise in the UN-adjacent area. As such, new arguments will likely point to the UN as both causing and hindering the growth of Turtle Bay, depending on which side is speaking.