Banksy's Art Getting New York's Attention
Bryan Gamble | October 09, 2013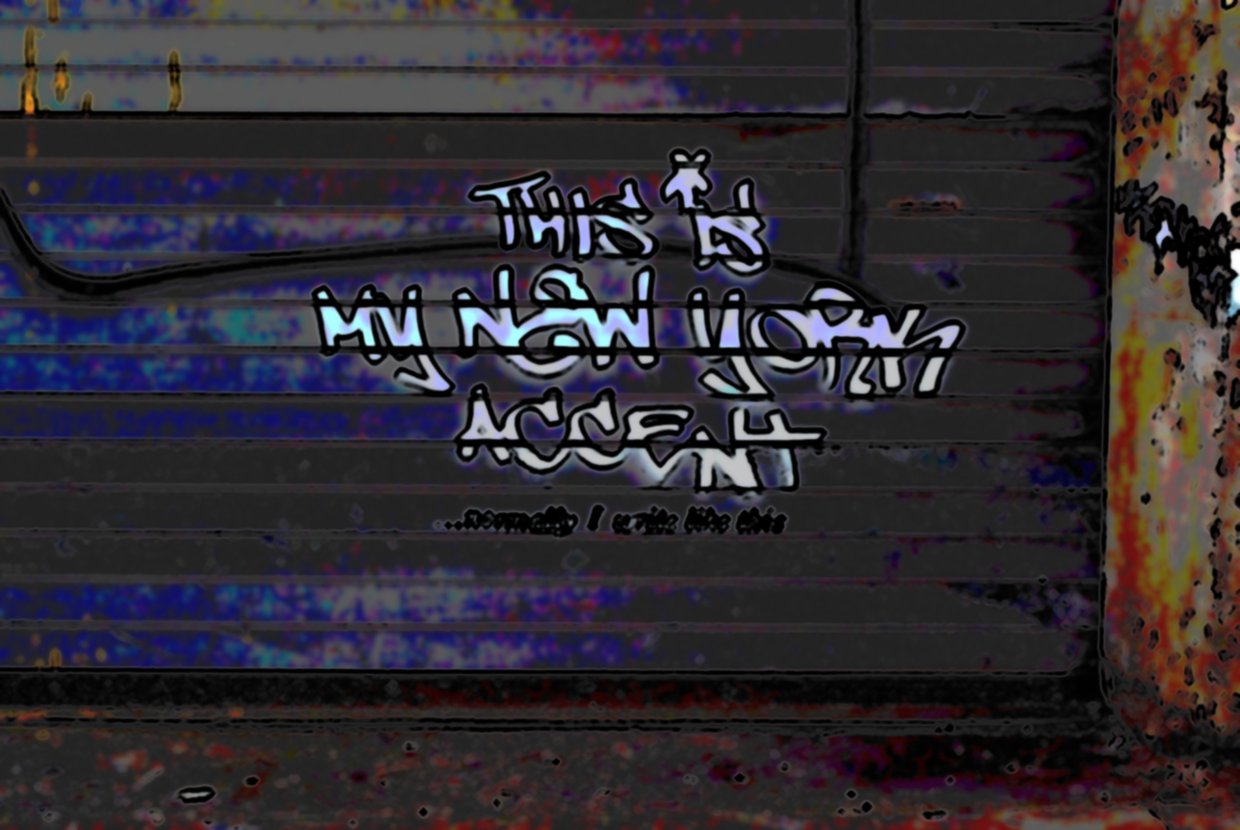 October is upon us and so is the "Better Out Than In" campaign of the world-renowned graffiti artist, Banksy. We've previously covered the start of the campaign but it's taken some interesting turns in the past week so let's take a look at the exhibit so far.
On October 3rd Banksy stenciled the silhouette of a dog urinating on a hydrant, gratefully thinking "You complete me…" in Midtown. Accompanying this is another phone number to call with the sardonic 'curator' explaining its meaning.
The following day, October 4th, a series of graffiti pieces were "given a Broadway makeover" across Brooklyn. One such case reads "Occupy!" with "The Musical" whimsically written beneath it for a jarring effect
In a change of pace, Banksy painted a mural on the back of a delivery truck depicting an Eden-esque garden that will be driving around the city throughout the month and parking in random locations. This piece is also accompanied by the curator's phone number for a message about the piece.
Banksy then went viral, posting this video on YouTube. The video misleads viewers into thinking its about Islamic rebels attacking an enemy plane, but reveals that the target is in fact Disney's Dumbo. The dark commentary ends with a child proceeding to kick (we're assuming) his father for the act.
On October 7th a heart-shaped balloon with bandages covering its multiple puncture points appeared in Brooklyn. This, too, is accompanied by another number to call for the curator's commentary.
Finally, on October 8th, Banksy delivered a comedic message in Greenpoint, Brooklyn that speaks for itself.
Banksy's work in New York City so far has received considerable attention, both positive and negative. While Banksy's fans have flocked to his existing works to admire them and take photos, there are also defacers. Several of his images, including the bandaged heart balloon, have been tagged multiple times while others have been painted over or outright stolen. These acts, unfortunately, are not likely to stop at this rate.
Banksy's exhibit is picking up steam as the month progresses and some, like Nelson Saiers, are trying to use this attention to benefit New York City. Saiers has created a webpage simply entitled HeyBanksy.com in which he writes the following message to Banksy:
The Rumor is that you are in New York City for the month of October. As we approach the one year anniversary of Hurricane Sandy, there remain a number of victims who are still severely impacted by this disaster. If you are willing to use your art to raise awareness for those still affected by Sandy, then I will gladly join you in supporting those still struggling by donating $100,000 to a relevant charity.

Cheers,

Nelson Saiers.
According to the website, an anonymous donor has stepped forward and joined up with Saiers to raise the total donation to $200,000. Whether or not Banksy will take notice of the message and act on it remains to be seen. Banksy's many previous politically and socially aware pieces suggest, however, that he may take Saiers up on the offer.
Until then, keep your eyes open for the latest Banksy piece.