Drones and the Future of Real Estate
Bryan Gamble | October 15, 2013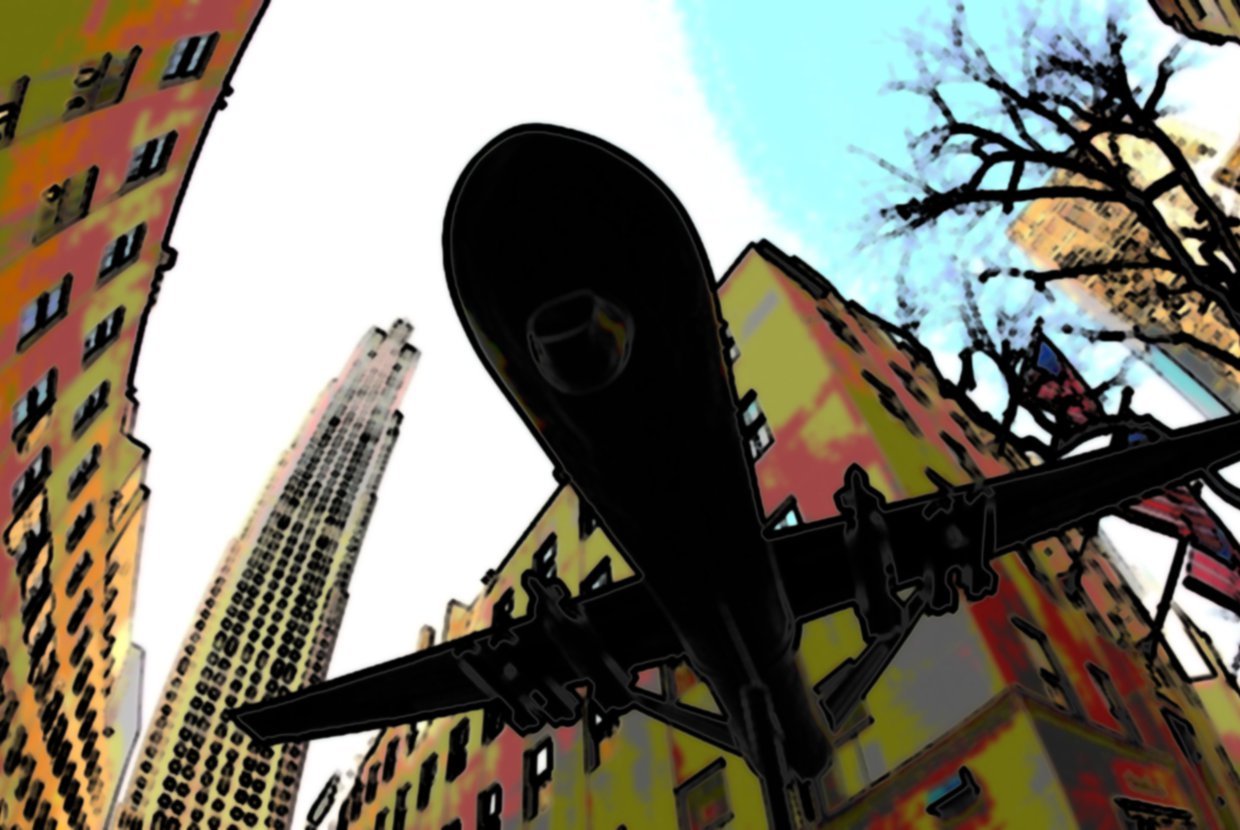 Over the past several years Unmanned Aerial Vehicles (UAVs), better known as drones, have become a presence in militaries for both their reconnaissance and destructive capabilities. As drones have become easier to manufacture, however, they have become relatively affordable and commercial versions of drones have hit the market. These commercial drones are now being applied to the real estate sector in order to provide potential buyers with exclusive aerial views of a given building and/or property.
Real estate agencies and tech companies, as many already know, have been trying to harness the growing role of technology in real estate through mobile apps. Yet some agencies, like Halstead Property, have stepped up their game by using drones to take photos and videos of properties for sale that one simply could not obtain otherwise. Halstead's spokeswoman, Robyn Kammerer, has said that when it comes to the use of UAVs, "we've been a firm believer in it. We've sold houses with it. It works," as both buyers and sellers think they are fun. Despite using this innovative marketing technique, the Federal Aviation Administration (FAA) is not happy about this new use of UAVs and says that they violate regulations which restrict the use of UAVs commercially. FAA spokesman, Les Dorr, has said that they cannot logistically regulate commercial UAV use because "we don't have the resources to go out and look for people doing this commercially," and orders any vendor they do find to stop using them and they usually comply.
Yet agents who use drones, like Mark Pires, argue that they are doing nothing wrong. Pires states that customers "aren't paying for it. It's just part of my marketing service. I don't see an issue," and that his UAV is part of his marketing service and he is therefore not violating FAA regulation. Kammerer has further added that these drones avoid densely populated areas, do not usually exceed 50 feet and that they have never had trouble with local authorities for operating their drones on personal property. The use of drones as a marketing tool, according to Pires and others like him, has aroused interest from clients and driven up business. In an increasingly digitized marketplace, they argue, UAVs allow clients to fully view a given property from their computer and quickly decide if they are interested in it or not without the hassle of actually going there.
But what happens when drones are in a densely populated area, say for instance New York City?
Well, a UAV shooting video in Midtown Manhattan recently crashed near Grand Central Station, nearly missing a businessman on his way home from work. The man, who wished to remain anonymous, recovered the drone's video footage, viewable here, and sent it to ABC. The video, while offering incredible footage of Midtown, lasts only several minutes but shows the drone crashing into high-rises several times before crashing, conveying just how unqualified the pilot was. The drone itself has been identified as a Phantom Quadcopter, a UAV commercially available for under $500. The businessman, shocked and outraged, said the pilot "made [the] conscious decision to fly something they don't have control over obviously through the most crowded city, [during the] most crowded time of the day," adding "I can't believe there's no law against this."
The video clearly shows the UAV's operator but thus far police have been unable to do anything about the incident. They are nevertheless pursuing it under a reckless endangerment case. Meanwhile the FAA has said that they do consider the tiny Phantom Quadcopter a UAV and that they do not permit such vehicles in Manhattan.
While UAVs, or drones, have shown their commercial potential in real estate, a case like the recent one in Midtown does not bode well for their future use. For the moment, agencies using drones do not use them in Manhattan and may never get the chance given FAA regulation. Yet the intensifying competition between New York-based tech companies and the new tech-oriented Cornell campus on Roosevelt Island may yet find a way for such techniques to become commonplace. Though for the time being, UAVs are readily available for purchase and there is little regulation on them, thus allowing anyone with the money to do the same thing as the unknown, moronic Midtown pilot.