Flea Markets, Fairs, Festivals, Food & More: Your NYC Weekend Guide
Shwetha Ravishankar | October 04, 2013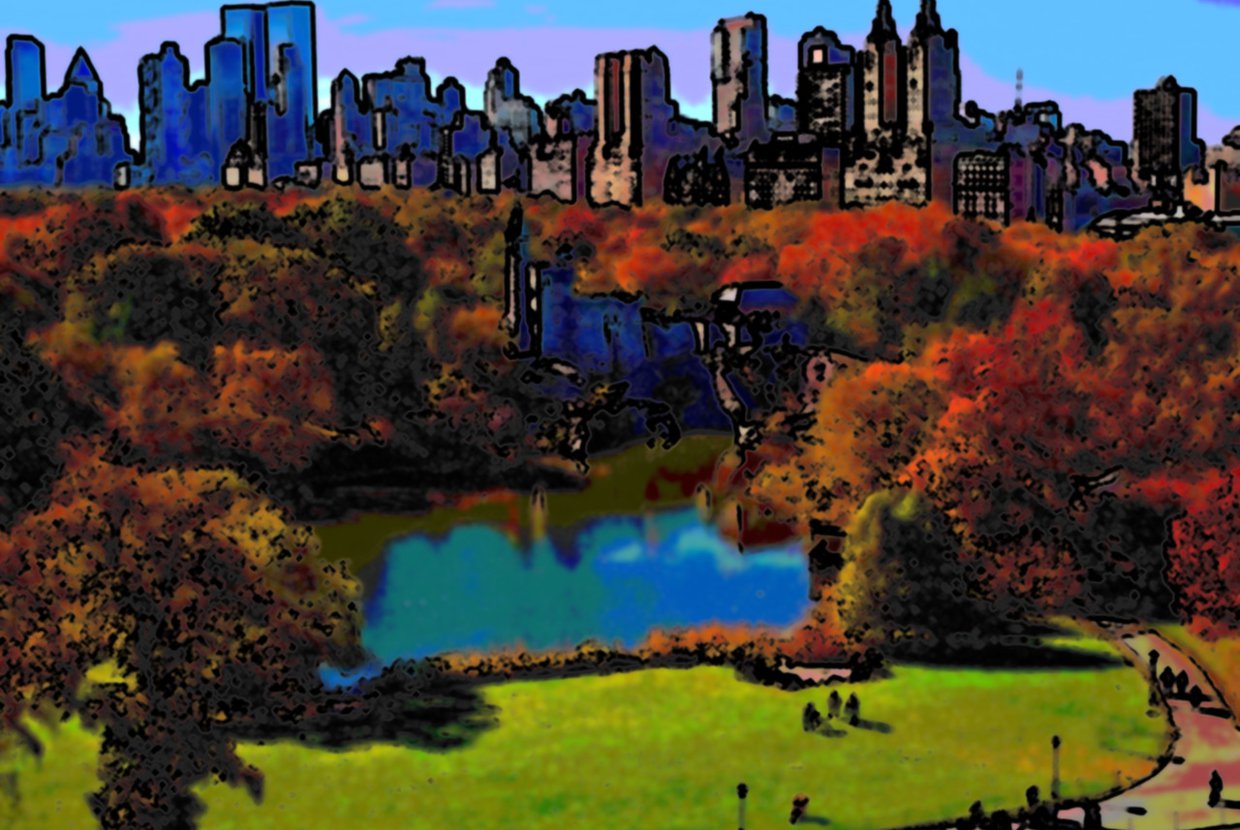 Fall has just begun, but New Yorker's have been granted a bonus summer week squeezed in with beautiful sunny blue skies with temperatures in the 80's. Step out and soak up the sun while it still lasts. With so much happening this weekend, the weather and events both demand you step out and enjoy the first weekend of October!
Think you cannot afford great art pieces because of its pricey tag, this weekend you will get to choose from art pieces spread over 50 art galleries, ranging from contemporary, abstract, and more. The Affordable Art Fair that began on Oct 3rd runs through Oct 6th. The concept and purpose of the fair is to bring thousands of original paintings, prints, sculptures, and photographs ranging from as little as $100 to $10,000. These pieces represent the young emerging artists of the city from students to recent graduates, alongside some of the biggest names in the creative business. Tickets for the event are $15 a person and you can buy them here and find the entire list of opening times and schedules here.
All you vinyl record lovers, look no further, the Brooklyn Flea Record Fair is in town on Oct 5th from 11 a.m. to 6 p.m. at Smorgasburg, East River State Park, Williamsburg,Brooklyn. Browse through hundreds of record labels and stores, with several rare and out-of-print records and step up with some as-yet-released records too! With DJ's spinning in the background, and plenty of booze around, your weekend pleasure has just quadrupled.
Art, music, and now for some spice, at the Chile Pepper Festival happening at the Brooklyn Botanical Garden. Get your taste buds fiery with 40 different foods made with this spicy veggie. Salsa & hot sauces, pickles & pretzels, and a spicy surprise in your chocolate too(Chocolate Debauchery). While you work the heat of the pepper, tap to Afro-Brazilian and indie salsa groups; you are sure to break into a little spicy sweat.
This is not your run-of-the-mill weekend event. The Cathedral Church of Saint John the Divine each year celebrates the "Blessing of the Animals" - a celebration of the life of St. Francis of Assisi. The priests bless everything from farm animals, camels, foxes, and even a kangaroo (once), when parishioners are invited to bring their own pets(well-behaved) for a special blessing from the Clergy. Whether you have a pet or not, just show up to witness this unique event at the 112th Street and Amsterdam Avenue event, a block east of Broadway at 11 a.m.
Its October events we are talking about and how can we not mention the most popular German festival this time of the year. Whether you are un Munich or Manhattan you get to experience the best of German culture and the beverage in the spotlight - BEER. While New Yorker's have been drinking up since September 20th when the festival began across bars in the city, the festival runs through the 3rd week of October. Here is how you can experience a slice of this burpy festival across NYC's most popular watering holes.
1. Blaue Gans - This Tribeca restaurant located on 139 Duane Street between Church and West Broadway, is offering unlimited food and tap beer from 4 p.m. to 8 p.m. for a flat $47 per person. So step in and gulp down as many Bratwurst, Weisswurst, and several other traditional sausages, pretzels, donuts and strudel. A special German fare brunch is happening on October 5th from 12-4pm for everyone to savor delectable Oktoberfest treats.
2. Bierhaus - This Midtown bar located on 712 3rd Avenue at 45th Street, celebrates the festive vibe of Oktoberfest all year round, serving up their brews from Munich's Hofbrau. The main Oktoberfest event is to be held on Oct 26th, when a bunch of nationally recognized competitive eaters will be eating their way to the top at the 2nd annual Bratwurst Eating Competition. So if you think you have it in you, get ready to feast at 3 p.m. when the event begins, and you can sweep up a sweet $750 and a trophy to mark your victory, that is if you manage to get past the pro's.
3. Astor Oktoberfest - If that humungous glass of fizzy beer isn't your thing, but you still want to enjoy this festival, of course you can. Step in to the Astor Center located on 399 Lafayette Street at East 4th Street for an afternoon of German wines paired with an Oktoberfest feast complete with roasted pork, sausages, and pretzels. The event is happening on Oct 5th from 2 p.m. to 5 p.m. with tickets at $45 a person.
4. Loreley - This beer garden located on 7 Rivington Street and restaurant celebrating its 10th anniversary, has been serving up German brews all through September, along with several events like a ceremonial keg tapping. On Sept 16th, you can sample 7 beers and a three course German meal with beer expert Rudi Eilers, all for $55. The bar celebrating its anniversary will be serving up 2,000 liters of beer, a giant pig on a spit, and a DJ spin off, to add to the gastronomical experience, all happening on Oct 3rd.
For all the Oktoberfest events happening across town, click here.
For all you culture-vulture's out there, here is a festival celebrating cultural diversity of Gypsy culture and music from across the globe. From Arabian shimmy's by Raqia Hassan to folk pirouettes by India's "Rhythm of Rajasthan", a unique performance from the desert of Rajasthan, India, the origin of gypsy music; this festival has it all. Happening at the Drom, NYC located on 85 Avenue A, between 5th & 6th Streets, the festival is hosting several artists spread over Oct 3rd to Oct 6th.
And that's a wrap on this week's events. There is much more exciting stuff to look forward to next week in NYC. So stay tuned, and watch this space to plan your weekend.