It's Halloween: 10 Ways to Bring on the Spook in NYC
Shwetha Ravishankar | October 30, 2013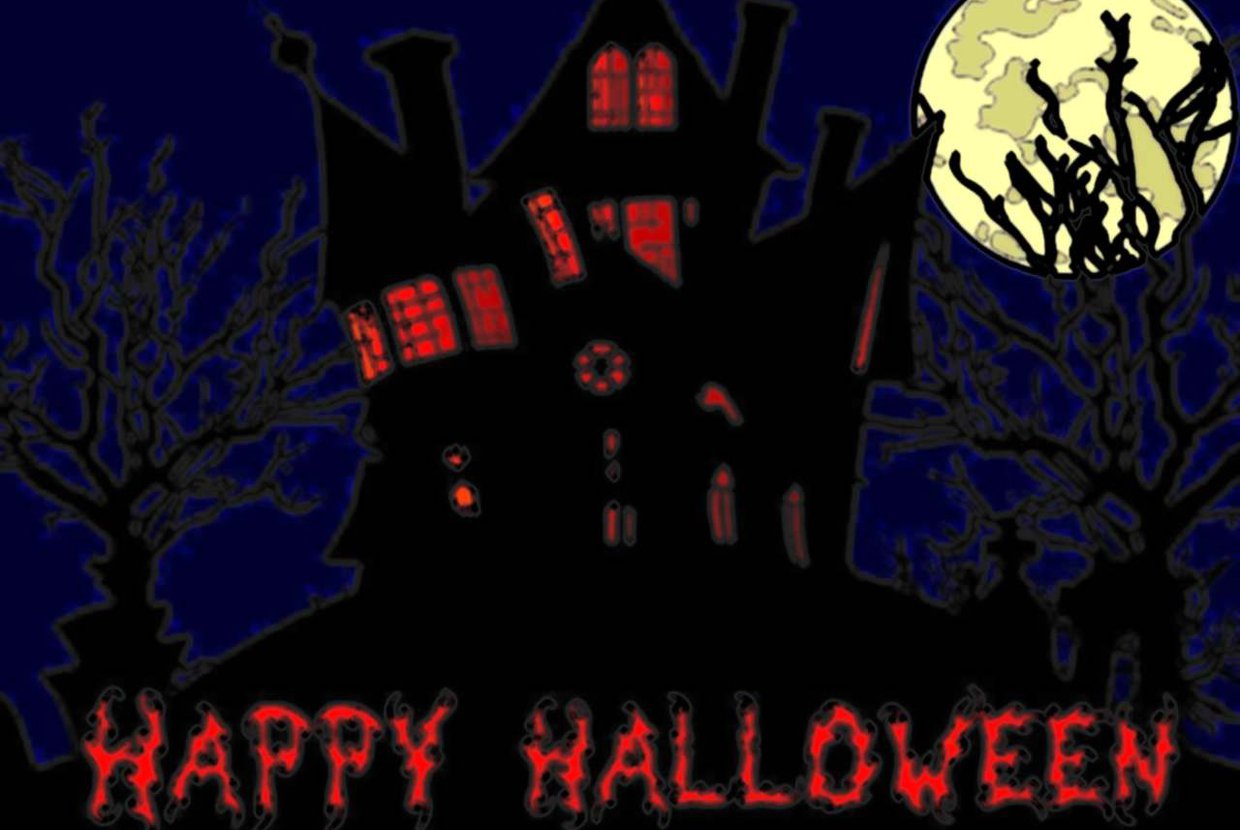 It's that time of the year again, when the streets of New York will be filled with ghosts, zombies, skeletons, and more. While blood red eyes, dracula teeth, and eerie white faces, walk about Gotham City streets, here is how you can boo-hoo this Halloween. From spooky tours to treats, parties to parades, and scavenger hunts to creepy crawls, we have it all lined up for you.
I bet your pumpkin picking trip to the countryside was fun. How about visiting a haunted pumpkin garden? Yes, visit the New York Botanical Garden this week starting all October (Except Monday's) and be part of the spooky halloween trail. Complete with pumpkin carved spiders, snakes, and many more creepy creatures of the wild. You can also enjoy the largest Spooky Nighttime Adventures trail, along with over 500 intricately carved pumpkins that are sure to capture your imagination. For young families with kids, bring them along all week to play inside the gourd-geous Pumpkin House, watch a scary show at the Pumpkin Puppet Theatre, hunt for wiggly worms, and join in the Halloween Parade.
After a disappointing last year in the wake of hurricane Sandy and the lack of funds that caused the event to be cancelled, this year the East Village Halloween Parade has been funded by the Kickstarter Campaign, just in the nick of time, and the parade is back with a bang, bigger and better! Join in on the fun on October 31st, in your costumes (costumes are a must to be a part of the parade) and take on the streets of New York, filled with thousands of people, hundreds of puppets, 53 bands of different music, dancers, artists, and be a part of the nation's most wildly creative public participatory event in the "City that never sleeps". For more event information, click here.
It cannot get more creepier than this, drive down to Sleepy Hollow, NY and be ready to experience everything from haunted hayrides, Gothic mansions, blazing pumpkins, farmers markets, live music, street fairs, parades, and needless to say the Headless Horseman. Once here, you can choose to get spooked by the several tours offered. From cemetery tours, Horseman's Hollow, Irving's 'Legend', and Haunted Hayride. Each of these tours are offered on specific dates and times, please click here for the full schedule and directions to get there.
This Halloween, Nightmare located on the Lower East Side is in full swing with its 10th anniversary celebrations. Described as one of the most terrifying haunted house experiences, NIGHTMARE presents KILLERS2 - a horrifying, spooky, haunted house experience in a series continuation, confronting some of the worlds most notorious serial killers. After last years wildly successful "Killers" kick off, the Nightmare Haunted House will run this series all through October until November 2nd. Here is a peek into what you can expect - psychopath encounters which includes names like Harrison Graham, Aileen Wuornos, and Charles Manson among others. The Nightmare: Killers 2 will also feature "The Killer Acts Stage", a performance stage at the lobby for artists of the Grand Guignol and Beyond, to entertain guests throughout the night, with different acts every hour. Click here for tickets, information, and location.
Celebrate Halloween on board the ZEPHYR as it transforms into a floating haunted house. As you cruise along on this three-hour costume extravaganza, you are sure to be entertained. With Dj's, a dance floor, 2 multi-level cash bars with Halloween-themed cocktails, and even a moon deck. As you enjoy this experience, sailing in the backdrop of NYC's scintillating skyline, your costume may just win you an award. The categories vary from most original, scariest, funniest, and best couple. For schedule and ticket details, click here.
Theatre for New City is hosting its 33rd annual Village Halloween Costume Ball on October 31st. The festival is unique and works to bring together everyday New Yorkers like you and me, and artists alike. A celebration of creativity, this one-night fiesta takes over the "Theatre for New City" (TNC), and an entire block stretching from East Tenth Street between First and Second Avenues. With extremely wild costumes, dancing, dining, acts by Cabaret and Theatre, fire eaters, jugglers, stilt dancers, and lots more, this promises to be a night to remember. Here is more information on tickets, the events, and directions to get there.
Wanna make this Halloween experience unique? Then turn-on your flashlight, and get ready to visit ghost-plagued buildings and secret cemeteries, all while learning stories of the restless souls wandering around you. With sudden rustling of fall leaves, to knockings, and more, get ready to be scared out of your mind, with the spirits of Mark Twain, Aaron Burr, Edgar Allen Poe, Washington Irving, and more. Click here for the schedule.
This Scavenger Hunt will have you unravel the murder mysteries and The Da Vinci Code, all through the Metropolitan Museum of Art. A murdered curator has left behind a trail of clues connected with secrets in works of art. This hunt will sure have u tip-toeing and piecing together a tale of greed, lust, pride, revenge, and treachery - all leading up to the museum's planned multi-million-dollar purchase of Leonardo da Vinci's rare painting. This is claimed to be by far one of the most challenging hunts, so bigger the team the better. Click here for the schedule.
To shake up your spirits, and get your adrenaline going, crawl into the Cathedral's crypt with Cathedral Guides and learn about the origins of Halloween as the Celtic New Year Celebration and it's later transformation into All Hallows Eve. For tickets click here.
Pacha NYC - October 26 - November 2
Celebrate Halloween in all its glory at the one of Ibiza's best night clubs here in NYC. With a whole host of events like Monster Energy, Super You & Me Halloween, and Pier of Fear, you have tons of events lined up, with great music and performances to go with. For more information click here.
There you have it, take your pick and have a spooky Halloween NYC, and enjoy treats like Bantam Bagels, Halloween Cake Pops, a Boo Box, Halloween 9-piece Bonbons, Candy Corn Cookies, Pumpkin Pudding, Pumpkin Patch Minis, and more.