Macklowe's Risk is the Midtown Skyline's Reward
Olivia Smedley | October 17, 2013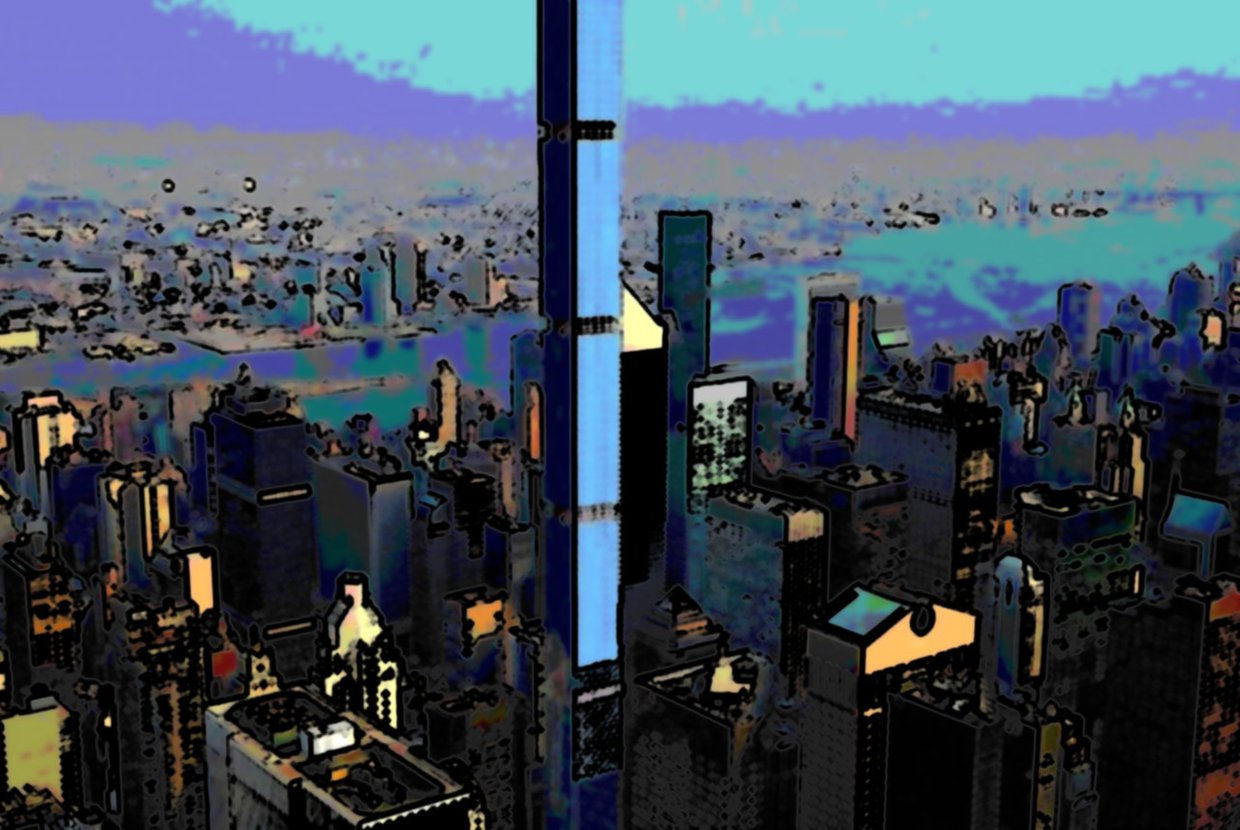 Harry Macklowe is nothing short of a risk taker. The developer and founder of Macklowe Properties has had successes, a few failures, and more adversaries than can be counted on both hands. His next confrontation with danger in the real estate world is none other than 432 Park Ave, the tallest residential building in the Western Hemisphere. This daredevil goes big or goes home, and the ambitious project he is currently handling is certainly no exception.
Macklowe seems to thrive off uncertainty and doubt. Examples of times he has taken on large projects are during the recession of the early 1990s, the collapse of credit markets in 1997, and the past few years which have been famously terrible for real estate and the economy in general.
Enemies of the developer are not few and far between, and even include his own flesh and blood. He has faced opposition from Credit Suisse, Deutsche Bank, and The Fortress Investment Bank just to name a few. Winning people over obviously wasn't on his mind in 1985, when he demolished many SRO hotels on West 44th in the middle of the night, just hours before the practice was outlawed by the city. In a frivolous dispute, his Hamptons neighbor Martha Stewart found herself on the defendant's side of the courtroom, being sued for supposedly ripping bushes and trees off of his property. Sadly, Macklowe lost the case. Recently, he sued his son-in-law Kent Swig for repayment of a $200,000 dollar loan, and this time, he succeeded.
Among the string of successes, he has had some big failures. In 2003, he bought the GM building on 59th and 5th for a whopping $1.4 billion dollars, a sale that broke records. Shortly after, he sold Apple on the thought of opening a retail store in the building, which is the glass cube store you see today. A few years later, just before capital markets crashed in 2007, he bought seven buildings from The Blackstone Group at $7 billion. Due to the crash and other unforeseen circumstances, he was left with $6.8 billion dollars in debt. Lenders would not help the struggling Macklowe, so he was forced to hand the seven buildings back over to The Blackstone Group, and sell the GM building for less than half of what it was worth. The developer was publicly ridiculed by his wife and son who blamed him for all the company's misfortunes. His son William even took to newspapers to tell the story of his father's mistakes. William took control of the family company and severed ties with his father.
Some say that 432 Park Ave will be Macklowe's comeback. The ultimate skyscraper has already exceeded $1 billion dollars in sales, and that's with just half of its 99 units sold. At the top of the 1,398 ft tower sits a $95 million dollar penthouse that has surprisingly already been sold to an undisclosed buyer. The average price for each residence has been raised since last year, now at $6,894 dollars per square foot. The building will without a doubt be a prominent addition to the changing skyline of 57th street which includes its competitor in height and price, One57. Not too much is known of each individual home, but 30,000 square feet of amenities is quite the bonus feature for the building. Buyers will enjoy a private restaurant, outdoor garden, spa, fitness center, pool, library, lounge, billiards lounge, screening room, performance venue, children's playroom, and last but not least, a boardroom. 432 Park won't be complete until 2015, so for now we can just sit back and watch the construction of an extremely high luxury residence.