Pop-up Hotels May Solve Manhattan Vacancy Issue
Bryan Gamble | October 29, 2013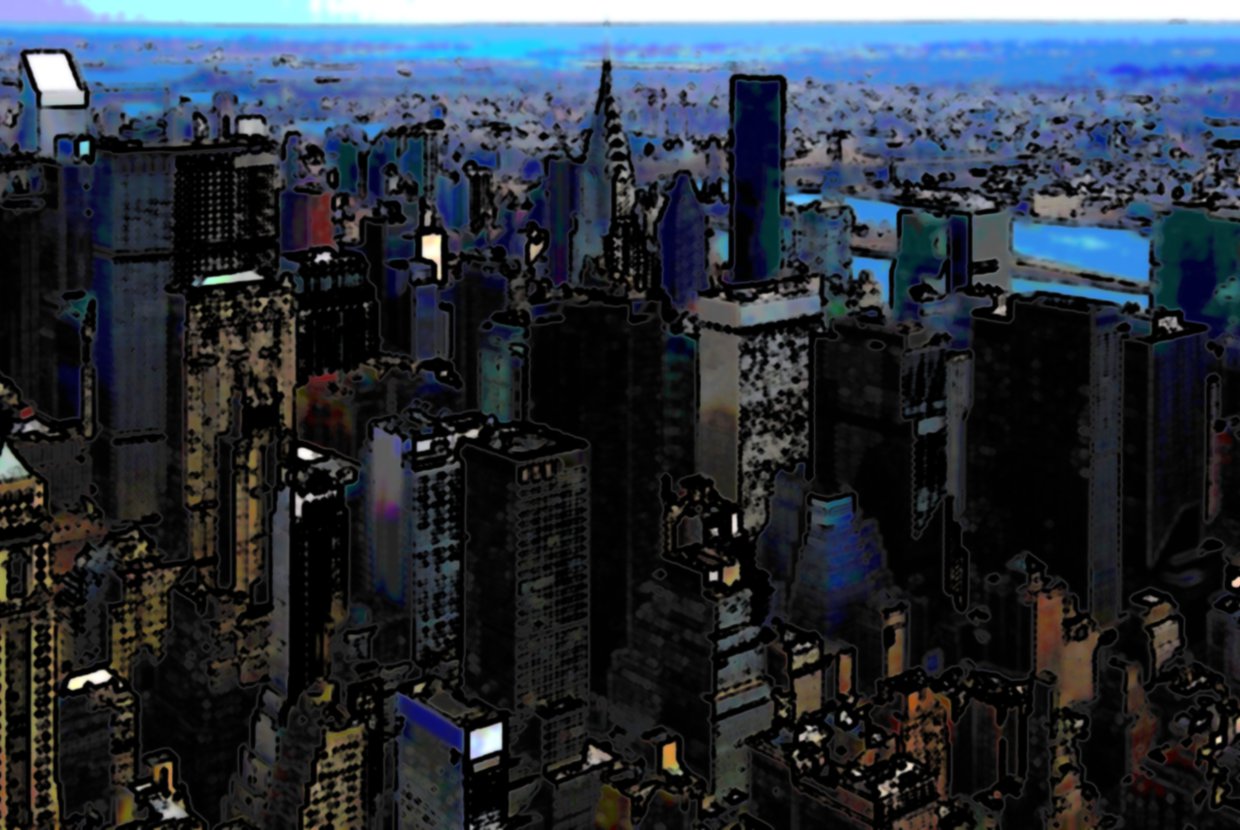 For those visiting New York City, the prospect of finding and booking a hotel that won't cost a small fortune is no easy task and only becomes more difficult in peak seasons despite the high numbers of buildings with hotel service. In fact, New York City hotels tend to maintain a 96% booking rate so demand is always high and prices reflect this. While some services like Airbnb have cashed in on this demand by providing affordable short-term rental services for events like the upcoming Superbowl, they are currently in a bitter legal battle with the state. Meanwhile, office space vacancy in Manhattan is at an alarming 26%, meaning that there is a considerable amount of prime real estate that is completely vacant. It seems like a no-brainer, therefore, to put tourists in these vacant spaces. Well, an emerging trend in hotel renting that converts vacant office space into temporary, "pop-up" hotels, offers a solution to both pricey hotels and empty spaces.
Copenhagen-based architecture firm Pink Cloud is looking to lead the way in using all the unused Manhattan office space as temporary luxury hotels. Pink Cloud proposes to start periodically converting some of the empty 17 million sq. feet of space into hotels that will offer luxury and comfort on par with their permanent counterparts. Hotels would last approximately 4 weeks at a time and bring much-needed revitalization and publicity to the vacant buildings. While permanent hotels can only offer a certain set of amenities and take years to construct, Pink Cloud partner Eric Tan has said that Pink Cloud's pop-ups would take about two weeks to put together and offer a unique variety of amenities and services in each hotel, pending on client demand. Additionally, Pink Cloud estimates that their prices would be approximately $130/night which is a steal compared to the NYC hotel average rate of $350/night.
While Pink Cloud intends on being the first pop-up hotel service in Manhattan, the concept itself has been around for several years with much success. In an article, CNN goes over the success of companies like the appropriately named company the Pop-Up Hotel. Based in the U.K, the company has contributed to the trend of 'glamping,' that is, "glamorous camping." In a nutshell, the Pop-Up Hotel sets up tents, yurts, trailers and shepherd huts at locations that other hotels simply cannot reach and offers the luxuries of a hotel in a space that would otherwise be a camping ground. For example, the company sets up temporary hotels on the Osborne Estate, which was originally a summer home for none other than Queen Victoria. Yet Pop-Up Hotel's popularity came from its presence at the U.K's largest music festival, Glastonbury, where it booked 130 rooms this year. While the pop-ups feature amenities like concierge, porters and even spas and bars, they don't come cheap: bookings start at about $1,500. Glamping in the U.K is nevertheless popular because, as Pop-Up Hotel founder Mark Sorrill told CNN, "guests seem to really appreciate that if you were to come and stay with us again in a different location, it would be a different holiday experience."
The Pop-Up Hotel's success in the U.K is a litmus test for Pink Cloud's potential in a city that is always teeming with tourists like New York. For the moment, Pink Cloud is seeking partners to help launch their ambitious project. Partners, for instance, that could promote themselves during peak seasons like fashion week to create "the Prada pop-up, or the Diesel pop-up," according to Tan.
While Pink Cloud's ambitious plan certainly looks good on paper and the Pop-Up Hotel's success in the U.K is a good omen, it remains to be seen if Pink Cloud can successfully launch its pop-up hotel program. Should it work, Pink Cloud's innovative idea will benefit both Manhattan's offices and its tourism industry while changing the game for hotels across the country.