Sandy Recovery For NYC Beaches Will Happen In Due Time
Olivia Smedley | October 17, 2013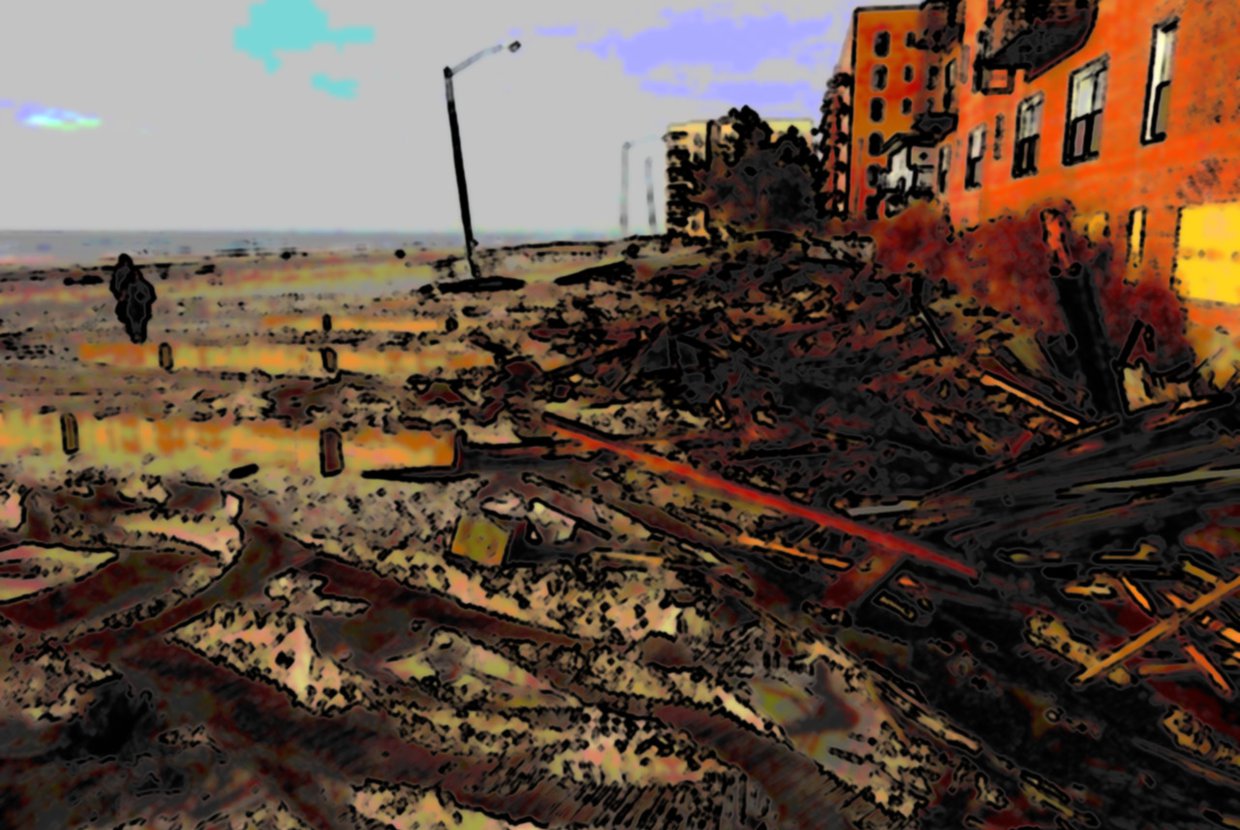 As we hit 1 year anniversary of Hurricane Sandy, questions are naturally being raised about the rebuilding of areas devastated by the storm. Many beach towns have been celebrating the long awaited completion of repair, while others are left stumped by the lack of progress being made. One of the unlucky areas is Rockaway Beach, which suffered unthinkable damage, and hasn't seen much relief.
The 5.5 mile stretch of wooden boardwalk in The Rockaways was a staple of Queens, and it saw its unfortunate demise when nature took its toll on the northeast. A $200 million dollar project was put into place to completely refurbish the boardwalk and Rockaway Beach as a whole, but residents feel that for a plan of that caliber, it is moving much too slow.
Both beach town natives and visitors who enjoy the beach were hoping for a good amount of construction to be in place by Summer 2013, and while some communities in the city did see recovery, Rockaway had less luck. Only a minute fraction of the boardwalk had been replaced along with the addition of modular bathrooms and new lifeguard stands. It didn't stop over 3 million beach goers to head to The Rockaways, but it wasn't the level of development they were hoping for.
Those still living in the neighborhood are understandably frustrated with the efforts made thus far. Continuously dealing with the Federal Emergency Management Agency and insurance companies is hectic enough, and rebuilding their homes takes a toll. Some street lights are still out, and many businesses still haven't gotten back up and running.
The good news is that plans are becoming more concrete than ever. The new boardwalk is going to be reinforced with concrete, and to be raised up to 10 ft compared to where it used to sit, at 10 to 15 ft above high tide level. A sea wall is in talks to be added as well, and however aesthetically displeasing that may be, it will provide an extra barrier to protect from future damage. During the spring of 2014, the US Army Corps of Engineers is set to add sand to the beach, widening it up to 200 yards. Dunes will also be added, which will reach heights up to 16 ft tall.
According to the New York City Department of Parks and Recreation, the project might take around two years to finish. As time goes on, The Rockaways will be rebuilt and we can put the destruction of Hurricane Sandy even further behind us.