Say Goodbye to FAO Schwarz: Midtown Continues to Morph
Olivia Smedley | October 15, 2013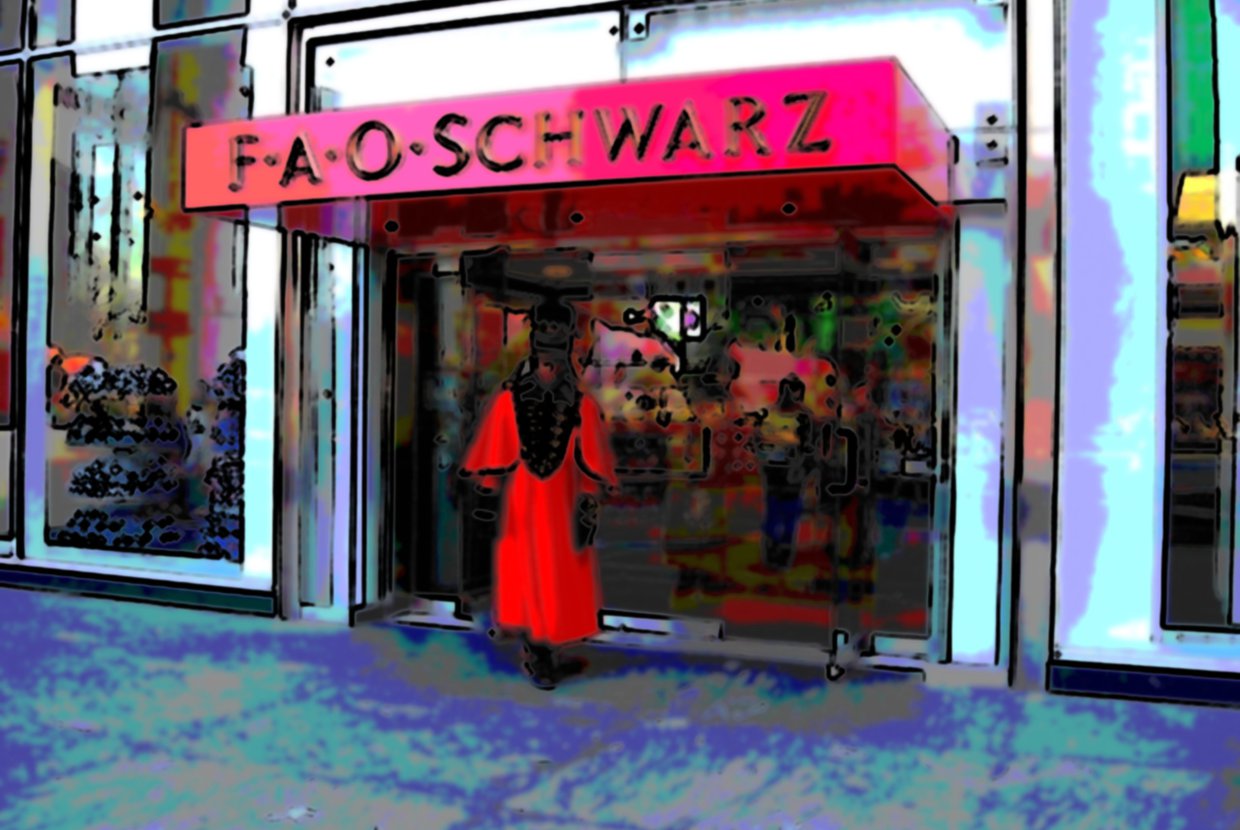 In recent years, New Yorkers have seen the city around them change on a day to day basis. Everywhere you turn, a building is being knocked down, built up, or renovated. Scaffolding hangs over what feels like every sidewalk, and the hum of power tools and men at work that was once an annoyance is now just a part of basic city noise. While many are focused on the constant construction going on in the newly gentrified neighborhoods in the outer boroughs, Midtown is alive with transformation.
A major switch up that was recently announced is the possible departure of beloved toy store, FAO Schwarz, from its longtime home in the GM building on the 58th St side of 7th Avenue. Next to the glass cube Apple Store, it is a child's dream playroom and a tourist attraction. The toy retailer's lease is set to run through 2017, and representatives say they will take the next four years to evaluate their options. Comparisons can be drawn to 2011, their last lease renewal, when there was speculation of the company leaving the location.
Similarly, Time Warner has tentative plans to leave their midtown headquarters for something a bit more fresh, namely Hudson Yards. They would like to take over more than half of a 2.4 million square foot skyscraper in development, and odds are, they will. Related Companies, who owns Time Warner Center, will lease the prime real estate it sits in once a move is made. Columbus Circle, where the Time Warner Center is currently, would then be, sadly, without a main fixture in the area.
Don't fear, shoppers, not every company is planning a mass exodus from Midtown. In fact, there are many retailers and corporations looking to join the bustling neighborhood despite the average retail rent being over $3,000 dollars per square foot. Ralph Lauren recently signed a deal to set up shop on 5th Ave, and there is a new Whole Foods located in the area. In June, Nordstrom announced the location of its New York City flagship on 57th St near Columbus Circle. Not only will it be a large contribution to Midtown's retail options, but it is actually the first Nordstrom in the city. The place that houses all of your thoughts and possibly regretful photos, Facebook, announced a move to Midtown South in July. These commercial additions are minute compared to the amount of mixed-use and residential skyscrapers that have been popping up by the truckload, including the development of the awe inducing tower that is One57 at 157 West 57th St. Until then, we will continue to watch Midtown morph.