SkyHouse: NYC's Futuristically Whimsical Penthouse
Shwetha Ravishankar | October 11, 2013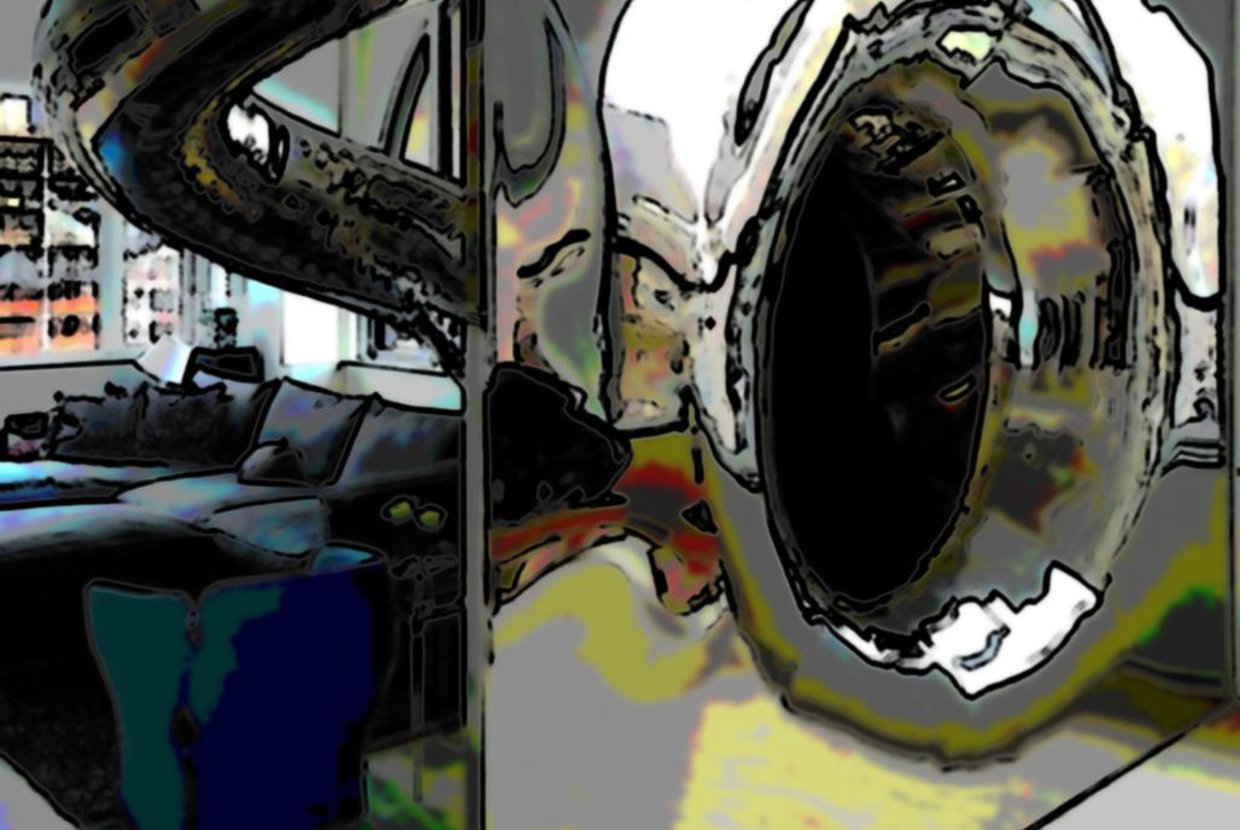 As you walk down the streets of Lower Manhattan, there is someone high-up enjoying a ride down their steel tube within the privacy of their home. Heck yeah, SkyHouse is giving penthouse owners something to catch up to. It's time for New York's elite to think out of the box, just like the architects at 150 Nassau Street just did.
For one, there is nothing regular about this multi-level penthouse, which makes living high-up truly an experience of sorts. Located on 150 Nassau Street, SkyHouse features interiors that are anything but traditional, while it is housed as part of one of NYC's most historic buildings - The American Tract Society Building, an 1895 - Beaux Arts building, a former printing house for religious pamphlets. Sweet irony prevails.
SkyHouse Exterior, American Tract Society Building
This 6,600 square-foot house is every child's fantasy and the answer to every adults fantasy of being a child. With a 80-foot-long stainless steel tube slide running the length of its four storeys, and an original steel structure that runs the vertical length of this house, used as a climbing wall, along with the homes's several little look out nooks, and snuggly corners; SkyHouse is a home like no other.
The creative genius of architect David Hotson and interior designer Ghislaine Vinas, has been the talk of the town, and rightly so has made it to the Interior Design magazine, as well as a finalist at the Architizer's A+ Awards.
SkyHouse is truly a modern urban cocoon with features like a 1,500 square-foot terrace, 360-degree views of the city, and 45-foot ceilings in the living area, are just some of the standout features in this four-story, four-bedroom home.
The home painted in all white, provides a blank canvas for its vibrant pieces of furniture that hug the spaces, like this "Nest", a floral upholstered sunken seating area, a bright green dining area with a custom ceramic-plate backdrop, a color coded bookshelf, neon orange armchairs in the office space, and tons of unique art pieces add a fun & quirky element to its interiors.
This sprawling condo was left with no takers, until a couple decided to make the most of this raw space. Countless surprises from the unique shapes of the windows, to the actual views themselves - sneak a peek into the New York by Gehry, the Woolworth Building, the Brooklyn Bridge, views of the Hudson River and several more, skylight adding to the natural light coming in from the condo's original arch shaped windows, glass flooring with dizzying views of the living space below, and fun with fixtures like this little dinosaur to go with the neon green on the walls.
I saved the best for last, your very own water park slide, that will get you sliding down from one level to the other. This mirror-polished stainless steel tubular slide is located on the south end of the attic. Your journey down, coils around the climbing beam, along a seamless glass window, and then over the stairs. You can choose to then hop off and walk down, or do the obvious, get in and continue your fairytale ride to the very bottom, at the entrance gallery, as you end your journey.
Do you want to experience all of this? Well, then good news is that this uber luxurious, modern, fun house is open for tours. Thanks to City Modern Tours, architecture enthusiasts can tour this one-of-a-kind penthouse perched atop Nassau Street, and several more of NY's finest.
I wrap up with this video, a look into the unique architectural vision and how it came to life in this turn-of-the-century New York City skyscraper, by SilverLining Interiors design company.
Dream On…