The Trouble with Midtown East's Rezoning
Bryan Gamble | October 28, 2013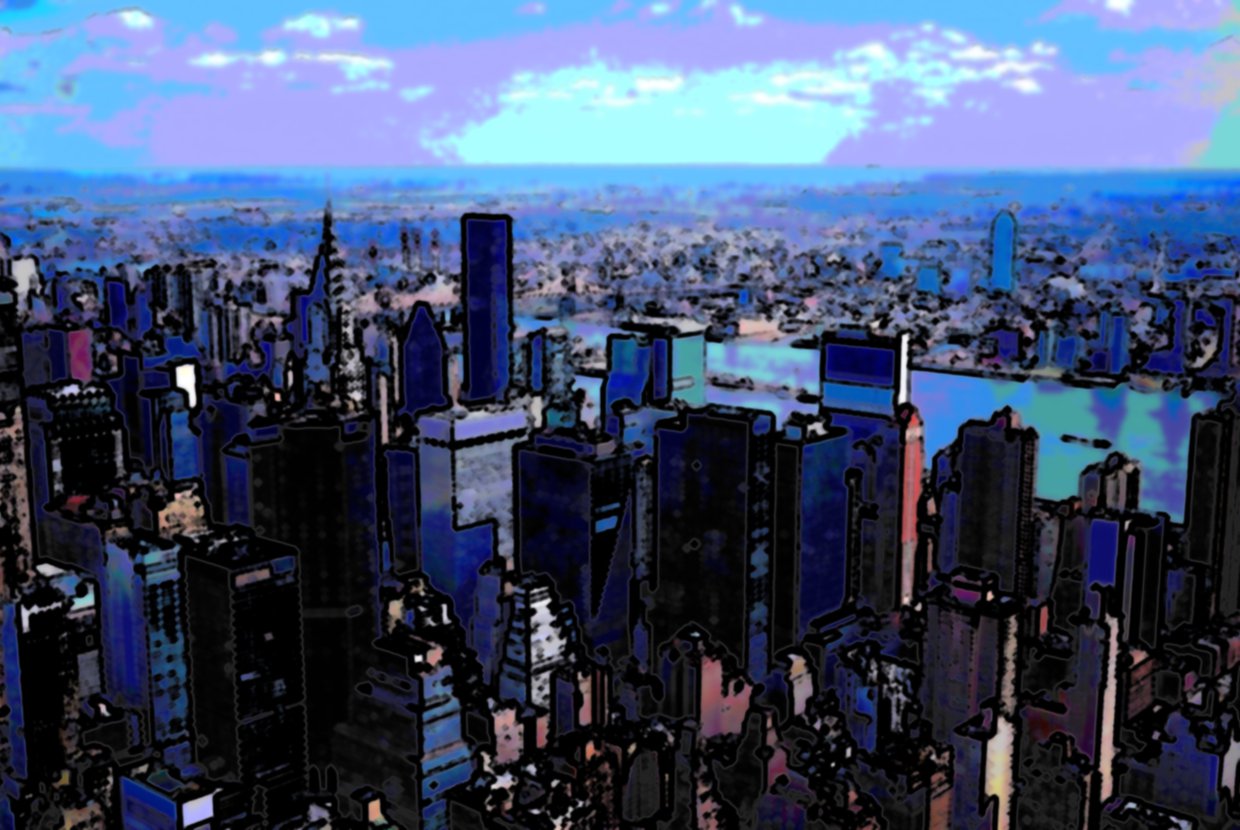 With the end of Mayor Bloomberg's final term in sight, Mr. Bloomberg and his administration are pushing harder than ever to pass the rezoning of Midtown East. Despite a series of setbacks and revisions to the plan, the rezoning project was recently approved by the City Planning Commission and does have chance to pass. The deadline for final approval from the City Council, however, is quickly approaching and Bloomberg is having trouble passing this rezoning despite his previous 125 successful rezoning proposals. With Christine Quinn effectively out of the picture, Daniel Garodnick, City Council member and House Speaker hopeful, has emerged as a pivotal figure to sway to the side of rezoning.
But let's back up for a moment and review the Midtown East rezoning proposal so far.
An overview of the project, viewable on the city's website, makes the case for the importance of Midtown East's rezoning. According to the City's website, the rezoning will "ensure the area's future as a world-class business district and major job generator for New York City," by encouraging "new development that would replace approximately 10 million square feet of aging commercial space, and add approximately 4.5 million square feet of commercial space," which makes perfect sense when considering that many of the office buildings in the area are outdated and cannot really compete with other global cities. Additionally, the new buildings would be 'greener' than their 70-year-old counterparts and building them would actually be better for the environment in the long-run, prompting the rezoning's approval from environmental groups like Terrapin Bright Green.
The Midtown East rezoning proposal nevertheless has considerable opposition despite its perceived positive environmental and commercial effects. Among the points against it is that it will effectively dwarf the ongoing redevelopment of Hudson Yards by dazzling investors with the prospect of pristine office space in the fabled Midtown East district. With Midtown East being redeveloped, some are saying that Hudson Yards will be an afterthought and never have a real chance to prosper. Interestingly, the original rezoning proposal contained a sunrise provision to force the delay of Midtown East's redevelopment for 5 years to give Hudson Yards and the World Trade Center a time to shine, thus temporarily curbing competition between all the sites. However, this provision has since been dropped. The reason, according to The Times, is to allow developers like David Levinson and SL Green to proceed more quickly and with more certainty in redeveloping their existing properties into new skyscrapers.
Another strong point of opposition to Midtown East's rezoning is that new towers from developers like Mr. Levinson will, quite literally, cast older historic buildings in their shadows. Sites such as the Chrysler Building, the Waldorf-Astoria and St. Bartholmew's will be miniscule next to the new giants while currently non-landmarked, albeit historic, buildings in the area will be demolished and preservationists fear the city sense of identity and history will be lost with them.
Moving to the debate as it stands now, the aforementioned concerns have not hindered the Midtown East rezoning project as much as its biggest fault, which has been an overarching sense that the project is rushed and lacking the necessary details. Preservationists, community boards and officials are concerned that redevelopment will oversaturate an already congested neighborhood. In response to this, the Bloomberg administration has announced plans for a $100 million bond to improve the nearby subway terminals and also create a public plaza south of Grand Central.
In addition, the project has appropriated a District Improvement Fund that will specifically be for pedestrian and transit improvements in the area. Developers contribute to the fund by the local city-appraised air right rate of $250/sq. ft for commercial use and $360/sq. ft for residential use, in turn allowing developers to build taller buildings. However, the NYU Furman Center for Real Estate & Urban Policy has released a report, which states how this may be a bad move on the city's part because, based on the local population density, the figure undervalues the air rights drastically, yet a number that is too high will deter developers. But air rights are a tricky topic, with values subject to wild fluctuations in any given case. According to TheRealDeal, air rights broker Robert Shapiro says that the city is moving in the right direction by trying to establish a going rate for air rights and dispelling some uncertainty. The Furman Center's report also calls for the city's Department of Finance to be more transparent about air rights transactions to help determine their market worth and make future transactions more stable.
At the moment, all eyes are on the dubious Mr. Garodnick, who may be instrumental in passing the proposal before Bloomberg leaves office. Although Garodnick is not inherently against rezoning Midtown East, he has said that the proposal "remains incomplete, and despite our best efforts to nail down solutions to outstanding issues, we are running out of time. If we feel we can't do it within the land use clock we will have no hesitation taking this up with the next administration," which may well happen. Both mayoral candidates de Blasio and Lhota have expressed general approval for the plan, but a change in administration would slow down the rezoning process considerably even if the new administration approved it.
With all of these moving parts, a considerable amount opposition and a fast-approaching deadline, the Bloomberg administration will need to throw everything it has at this proposal to pass it in time.