The Williamsburg Civil War: North Vs South
Olivia Smedley | October 10, 2013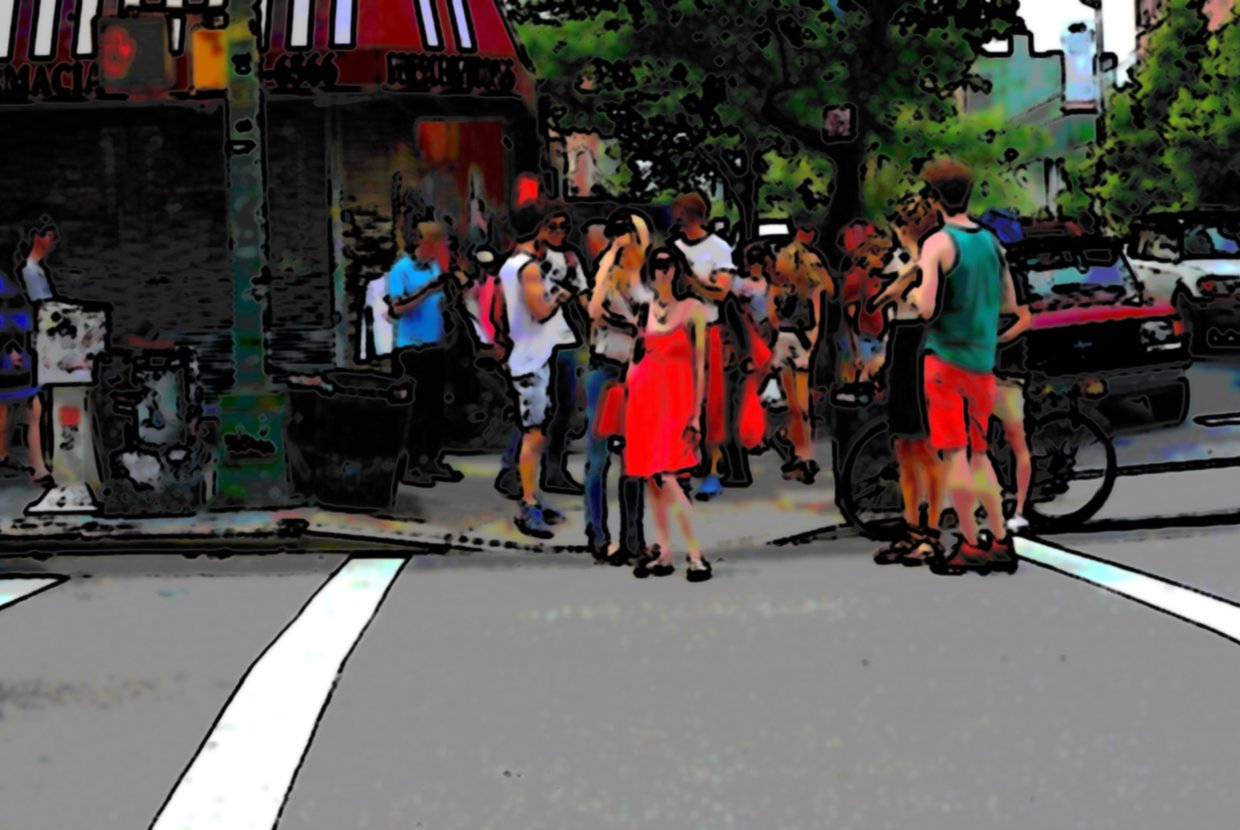 In the past, Williamsburg was known as home to all sorts of ethnic groups like Italians, Latinos, Hasidics, and Pollacks. While some of these communities have stayed fully intact, they aren't the first thing that comes to mind when you think of Williamsburg today. Gentrification in Brooklyn is constant, and this hip neighborhood is no exception. Its popularity is certainly not news, but now it has been further divided into north and south by residents and visitors alike. It is well known that throughout the city, neighborhood shifts are the norm, so what's the difference between North Williamsburg and South Williamsburg?
North Williamsburg is seen as the high end area of Brooklyn, almost an extension of Manhattan. Many businesses have popped up in the neighborhood, bringing their corporate clientele and employees with them. High-rise condominiums are constantly being built and marketed toward those in an above average tax bracket, and as we all know, if you build it they will come. More chain stores like Duane Reade and American Apparel are present in the north end, as well as more expensive eateries with fancy desserts and hip rooftop bars. The north is seen as sleek, and essentially, more Manhattan. In the summer, hundreds of people gather in pool bars at hotels and condos that may have inspired high rises in other large cities.
Some may say that North Williamsburg is a more desirable address than others in Brooklyn, but southsiders disagree. South Williamsburg can be said to have a "real Brooklyn" atmosphere. Working class families live in brick homes next to graffitied warehouses. The culture in the south is somewhat livelier than its streamlined counterpart. There is no shortage of art galleries including Bottleneck Gallery, which is a spaced filled with prints sure to please any pop art fanatic. There are artisanal bakeries, coffee shops, cheese shops, and, well, artisanal anything. Indie boutiques can also be found between the beloved bodegas. The streets don't have the same hustle and bustle as other parts of the city do, and children actually play outside in the summertime.
The fight between north and south is something of a civil war. Some of those who reside in the north see those who live below them as less fortunate and less civilized. The stereotype of the south as being gritty definitely holds up to those who stay in the confines of their north side neighborhoods. Some south siders think the people in the north only live there because it is a trendy place to be, and they don't actually know what Brooklyn is all about. South or north, east or west, the entire city is constantly changing and the most talked about outer borough is no exception.