Tribeca: Where It Came From And Where It's Going
Peter Black | October 18, 2013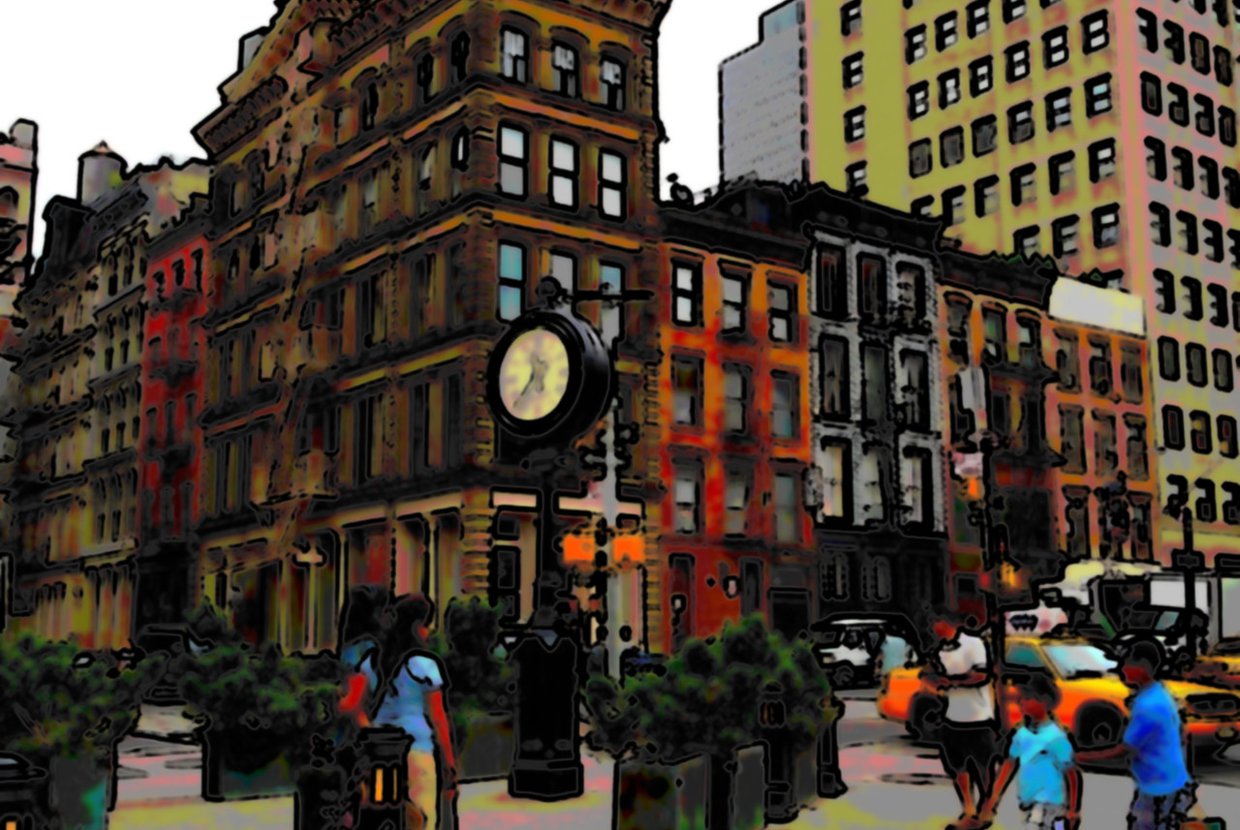 Tribeca rents are the highest in the country. A cornucopia of America's rich, famous, and powerful own homes in the neighborhood, including Jay Z, Derek Jeter, Scarlett Johansson, Jon Stewart, and Meryl Streep.
How did this once desolate stretch of warehouses become one of the most desirable and expensive neighborhoods on the face of the planet?
It began with cheap rents in the 70's. The rents were cheap because the buildings were abandoned. The buildings were abandoned because every iota of manufacturing had died in Tribeca by the end of the 60's.
Artists like cheap rents and big lofts. Tribeca, in the 1970's, had both. Tribeca, in the 70's offered, "an incredible amount of space, and so much more cheaply than the Upper East Side or Brooklyn Heights where I had lived," said one artist. "I had a lot of art. And the attraction of the space—the high ceilings—seemed great for me, personally."
What sets Tribeca apart from other gentrified neighborhoods, however, is its unique architecture. Tribeca has the largest coalition of cast iron architecture in the country, buildings that are a beautiful vestige of New York City's past. People move there because it is "somewhere between the industrial and classical world," said renowned architect Morris Adjmi.
That space between the industrial and classical is an expensive one. In 1993, the average price for a condo in Tribeca was $182 per square foot. The average price for a condo in Tribeca is now $1,569 per square foot. Tribeca homes frequently sell for over $20 million. A 23,500 square foot townhouse recently sold for $50 million.
Despite Tribeca's prestigious residents, it has managed to retain a somewhat uncommercialized feel, unlike its conceited brother SoHo. Tribecians give credit to local restaurants—such as the Tribeca Grill—for preserving the neighborhood vibe. More recently, restaurants Little One Tribeca, Sushein, and Atera have opened in the area.
As Tribeca has grown and gentrified, landmarking issues have arisen. Conservationists want to consolidate Tribeca into one, large historic district. This has drawn criticism from developers, who argue that there are several vacant lots in Tribeca that serve no historic or aesthetic purpose.