Another Year Another Owner: Plaza Hotel for Sale
Bryan Gamble | November 20, 2013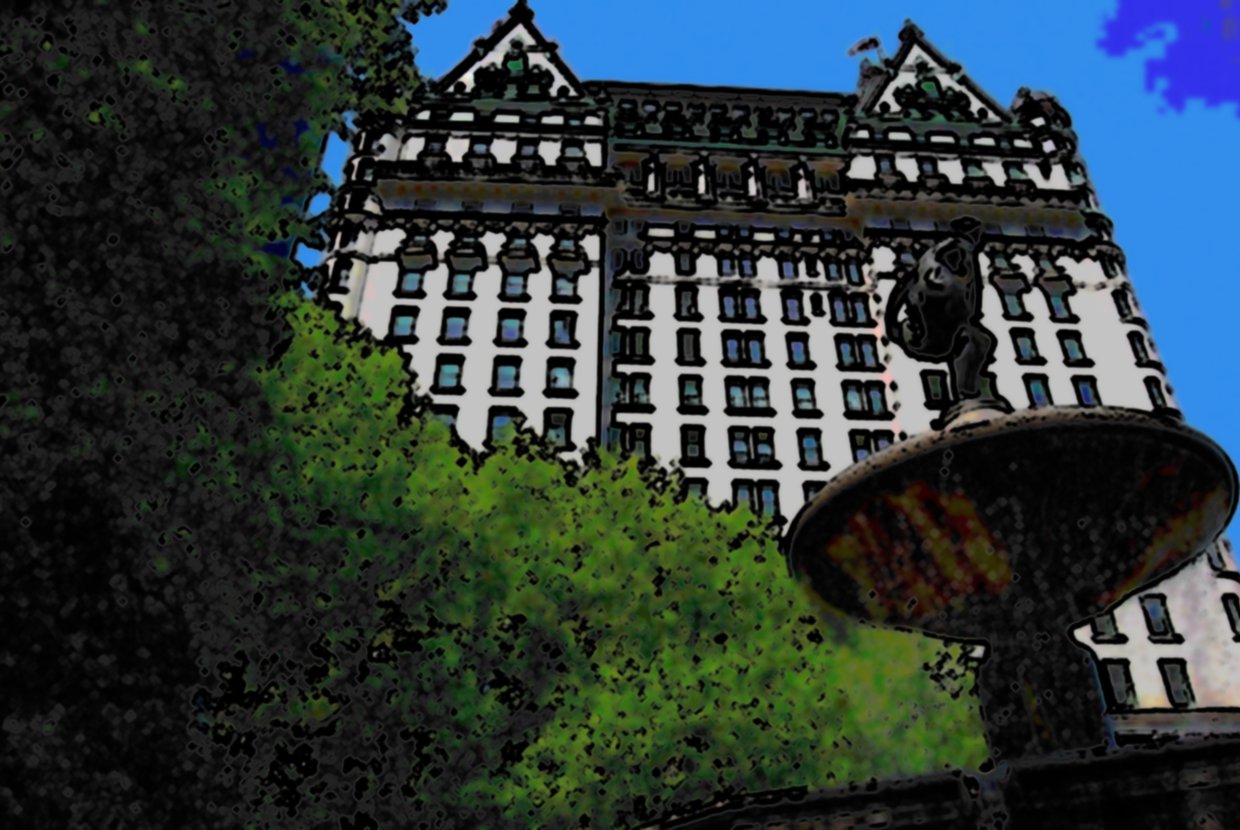 The Plaza Hotel, in a much more serious chain of events than gripes about CITI Bike, is once more for sale. Despite being one of New York's most iconic and recognizable hotels that has seen nothing but profit itself, the Plaza will soon have new owners as its current owners, the Sahara Group, cannot afford to keep the hotel and have little choice but to sell it. The India-based conglomerate, is making the move to sell its majority share of 70% that it purchased for $600 million due to staggering financial trouble.
According to the Times of India, Sahara Group is struggling to stay afloat amidst a financial nightmare that involves the Securitires and Exchange Board of India (SEBI) and a whopping debt to the Bank of China. The accusations by SEBI state that Sahara illegally sold $44.8 billion of bonds to investors and must repay them, with interest. Sahara additionally owes the Bank of China close to $1 billion. As such, Sahara is in dire financial straits and is looking to sell the Plaza, the Dream Downtown Hotel and the Grosvenor Hotel (in London) for a quick buck. Sahara alllegedly has an offer of $1.6 billion for all three properties from an anonymous Middle Eastern group but the deal has yet to go through.
While the Plaza's owners are desperate, the hotel itself is doing great and a change of ownership is nothing new in its century-long existence. The 20-story Plaza Hotel was originally constructed in 1907 and was designed in a beautiful French Renaissance Chateau style by renowned architect Henry Hardenbergh. Since then, the hotel on the west side of Grand Army Plaza (hence its namesake) at 5th Avenue and Central Park South has changed hands numerous times: to Conrad Hilton in 1944, who sold it to The Childs Company in 1955, which sold it to Donald Trump in 1988, who sold it to Troy Campbell in 1995, who sold it to the Israeli Elad Group in 2004.
The Elad Group proceeded to extensively renovate the Plaza despite the headache of doing renovation to landmarked buildings in New York (designated thus in 1969) by converting numerous rooms into luxury condominium suites and adding extensive commercial sections, effectively reducing the 800 original guest rooms to 282 rooms plus 152 private condo suites. Elad Group nevertheless sold the Plaza to Sahara Group in 2012 and Sahara is breaking the record for shortest ownership for the building by selling the hotel just one year after purchase.
The Plaza's operator, Fairmont, is partially to thank for the Plaza's continued success. Yet the future of the company at the Plaza remains dubious at best as a new owner may well decide to use a different company. However, Saudi Prince Al-Waleed, a minority holder of the Plaza, is also a part-owner of Fairmont and this may save Fairmont from being uprooted. Whatever the outcome of these developments, it is safe to assume that the historic and internationally-recognized Plaza will continue to be a desirable destination and backdrop that immediately signifies New York to an audience.


UPDATED 11/21: According to a report by the Commercial Observer, Sahara is not looking to sell the Plaza. In a statement, Subrata Roy, Sahara Chairman stated, "I would like to take this opportunity to set the record straight. Sahara is not looking to divest itself of these important assets at this time."