De Blasio Wins Election: What's Next for NYC Real Estate?
Peter Black | November 07, 2013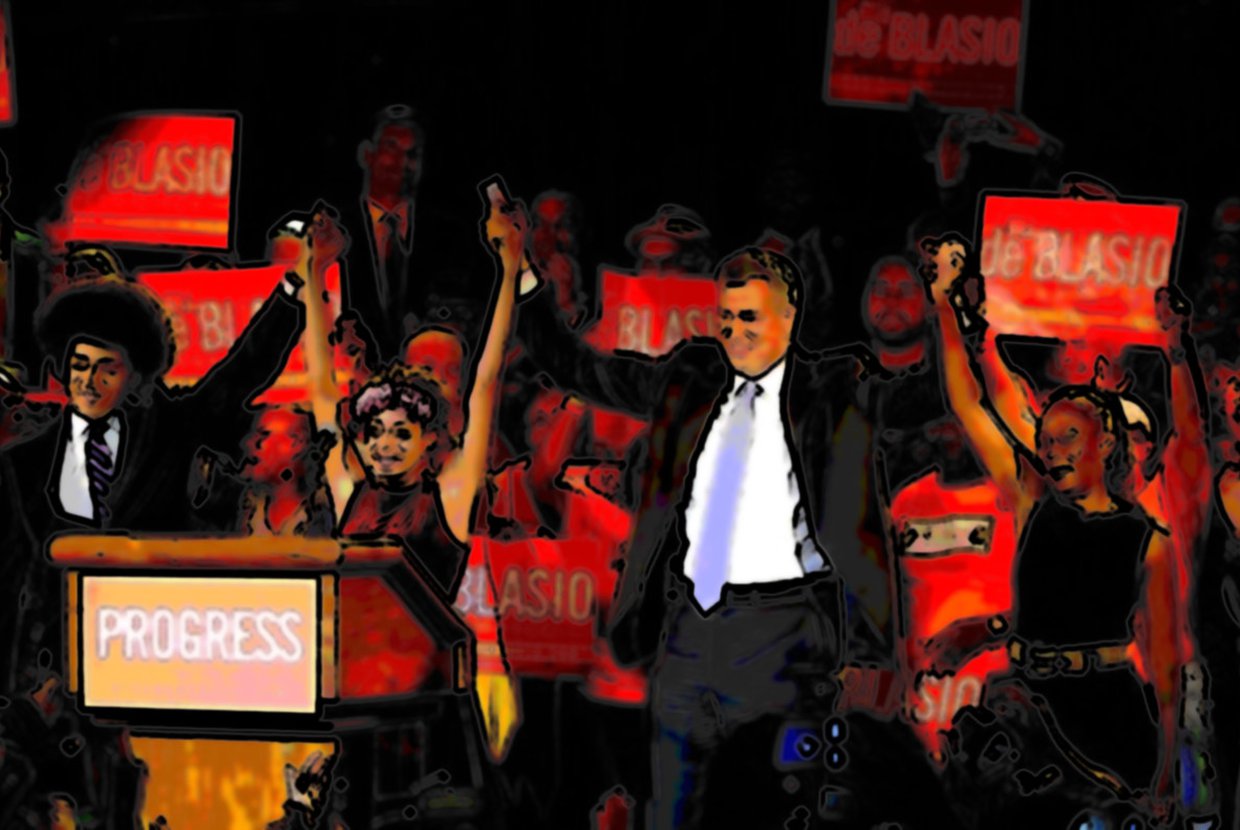 Bill de Blasio is New York City's new mayor. As expected, he crushed Joe Lhota. The republican candidate received a mere 24 percent of the vote; de Blasio received 73 percent. It was the largest margin of victory for a non-incumbent in the city's history.
De Blasio's campaign was driven by a "Tale of Two Cities" rhetoric. He blamed Michael Bloomberg for increasing income inequality in the city, arguing that his administration's pro-development and pro-business policies coddled the rich and ignored the poor.
The future of business and real estate in New York City is somewhat murky now that de Blasio is mayor. Throughout his campaign, de Blasio said that he would provide additional incentives to real estate developers to build affordable housing. More importantly, he would mandate that an adequate supply of affordable housing be built.
"There will be incentives, there will be opportunities, but there will also be clear requirements for affordability," de Blasio said. "When the public action of rezoning creates huge new values for the real estate industry, we will require—not simply encourage, but require—the production of affordable housing."
This is a stark contrast to Bloomberg's 20-80 policy, which awards tax breaks and subsidies to developers that make 20% of their units affordable. Liberals argue that the 20-80 policy is a failure, citing the fact that "less than 2% of the 160,000 market-rate apartments built citywide during the past 12 years were affordable."
De Blasio vows to raise taxes on New Yorker's that make more than $500,000. Real estate aficionados argue that taxing the wealthy will mar the luxury real estate industry, which is currently flourishing.
Although some real estate developers are frightened by de Blasio's agenda, others believe that the new mayor will have little effect on the housing industry. The president of the Real Estate Board of New York, Steven Spinola, said that de Blasio is "not somebody that there's any reason for us to be frightened of. We've worked with him. We have no reason to believe he won't work with us."
Others are less optimistic. An executive at the appraisal firm Miller Samuel said: "I think (developers) are very nervous. He (de Blasio) came out very strongly against proliferation of high-end development, and has essentially given the impression that things are going to be different."
Their fear is justified. It was recently reported that the mayor has little effect on New York's economic sectors—except for the real estate industry.
Realizing that de Blasio would win, developers frantically donated money to his campaign last week, hoping to earn political clout before de Blasio begins his term.
Manhattan's rich and prestigious are also petrified of de Blasio's upcoming tenure. They don't like his populist rhetoric; one socialite proclaimed (at an exclusive party for mayor Bloomberg's girlfriend) that he will "tax everyone to smithereens."