Double Housing Bubble Trouble?
Bryan Gamble | November 18, 2013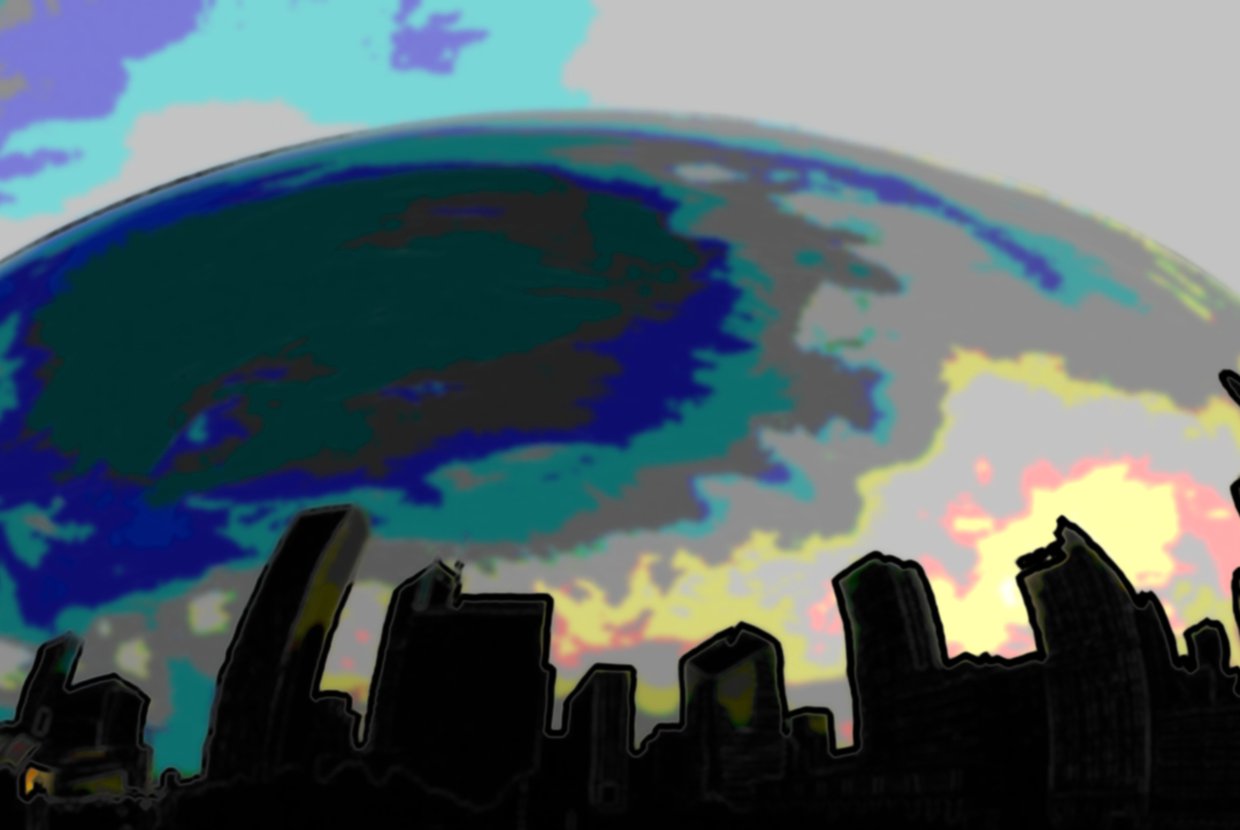 As 2013 comes to a close and fiscal figures are coming in, there is a lot of talk about the state of the U.S and global economy recovering, especially as related to real estate prices and mortgage interest rates. The apparent sharpness of the economic rebound, especially in the U.K, has been wholly unexpected and frankly alarming to many weary eyes watching for another 2008. In turn, we must ask what has people so cynical and whether or not this attitude is justified in late 2013.
To start, let's look at the Bank of England and the economy across the pond. CNN reports that, contrary to expected recovery and growth rates, the British are doing (relatively) great. The latest official reports showed that unemployment in the U.K has continued to decline to 7.6% and could hit a flat 7% in 2014, roughly three years before previous forecasts. Mark Carney, head of the Bank of England, assured that "for the first time in a long time, you don't have to be an optimist to see the glass as half full. The recovery has finally taken hold." With this financial recovery, the bank is expecting to hike interest rates in 2015 in order to assure continued stability.
To better understand what the U.K's situation means for the U.S and its own economic issues, John Cassidy recently analyzed the current real estate market in the New Yorker. Cassidy mentions how the current surge in British real estate has annual increases of about 10%, duly sparking the fear of a bubble (ergo the Bank's announcement). Reflecting, Cassidy takes a look at New York City and the Tri-State area, where we have our very own Brooklyn real estate bubble. But this bubble, ridiculous as it may seem, is more natural because, as Cassidy puts it, parts of Brooklyn are essentially becoming extensions of Manhattan in terms of prices and desirability. The effect is a relatively stable and resilient market in NYC. This, in part, has to do with 'outer Brooklyn' and other areas of New York still having widely varying home values, limiting growth rates to less than five per cent across the city.
Across the country, a recovery similar to the U.K and NYC is occurring due to the actions of the Federal Reserve. Low mortgage rates and a federal policy of buying $85 billion of mortgage-backed bonds and long-term treasuries is working to help the U.S economy through the real estate market. Cassidy's analysis speculates the U.S will continue as the U.K has and keep interest rates low and cause people to perceive another bubble forming. With unemployment in the U.S still well over 7%, interest rates will remain low in the foreseeable future as the government tries to encourage job growth but the problem, as Cassidy aptly puts it, is that "the longer the Fed keeps interest rates at very low levels, the more danger there is of another unsustainable boom in the price of assets, particularly real estate and stocks." Double-digit rises in real estate value, say in Brooklyn, generally make the economy more unstable (the higher you go, the more you fall) by creating value that may not last.
Almost as if answering directly to Cassidy, Trulia's latest Bubble Watch report by economist Jed Kolko claims that everything is hunky dory. Kolko's report says that while the real estate market is sharply growing, this is a sign of a recovery rather than a bubble. Trulia's algorithm determines a particular fundamental real estate price value and compares it to its value over time as under or over this fundamental price. That said, Kolko estimates that current U.S home values are 4% undervalued (or -4%) as opposed to 39% overvalued (+39%) at the peak of the bubble in 2006. Looking more closely at this, Kolko notes how certain metro areas such as Orange County, Los Angeles and Austin are at +10% value while places such as Cleveland, Palm Bay and Akron are still suffering at about -20% value, meaning that while some areas seem dangerously overvalued, many are still hugely undervalued. In fact, if you compare 2004's +24% with 99/100 of U.S metropolitan areas being overvalued to today's meager -4% with only 17 U.S metropolitan areas being overvalued, things look relatively good as a whole. The ultimate message of Kolko's report, suffice to say, is to calm down and let the recovery happen.
Finally, there's the matter of what all of this market recovery means for New York City. A look at Kolko's report shows that New York is actually undervalued at 7% below its fundamental value (why we should take Trulia's report with a grain of salt). To someone living in New York, it seems as though real estate is booming and one only need stroll down billionaire's row for a reminder. Yet there is, naturally, fear that New York is itself in a bubble that will inevitably burst once more. This seems highly unlikely, however, if one were to simply compare New York to Toronto, a similarly booming metropolis. While Toronto is coming to mirror New York: new development everywhere, flocks of people moving in, foreign investors galore, etc. its growth is unprecedented and frankly unstable. That is, Toronto (I realize how conceited this sounds) is not seen as a cosmopolitan capital and lacks the allure and mythos of New York that help sustain it against all kinds of disasters.
Doubtless, New York is far from invulnerable but it continues a trend of relative stability and growth. As 2013 draws to a close, it is true that New York suffers a wild income and home value gap, but we seem to be in pretty good shape as a whole, especially considering the claim that (even now) real estate values are still undervalued by 7%.