Let's Get Visual: 5 Awesome Maps of NYC
Tim Sheehan | November 26, 2013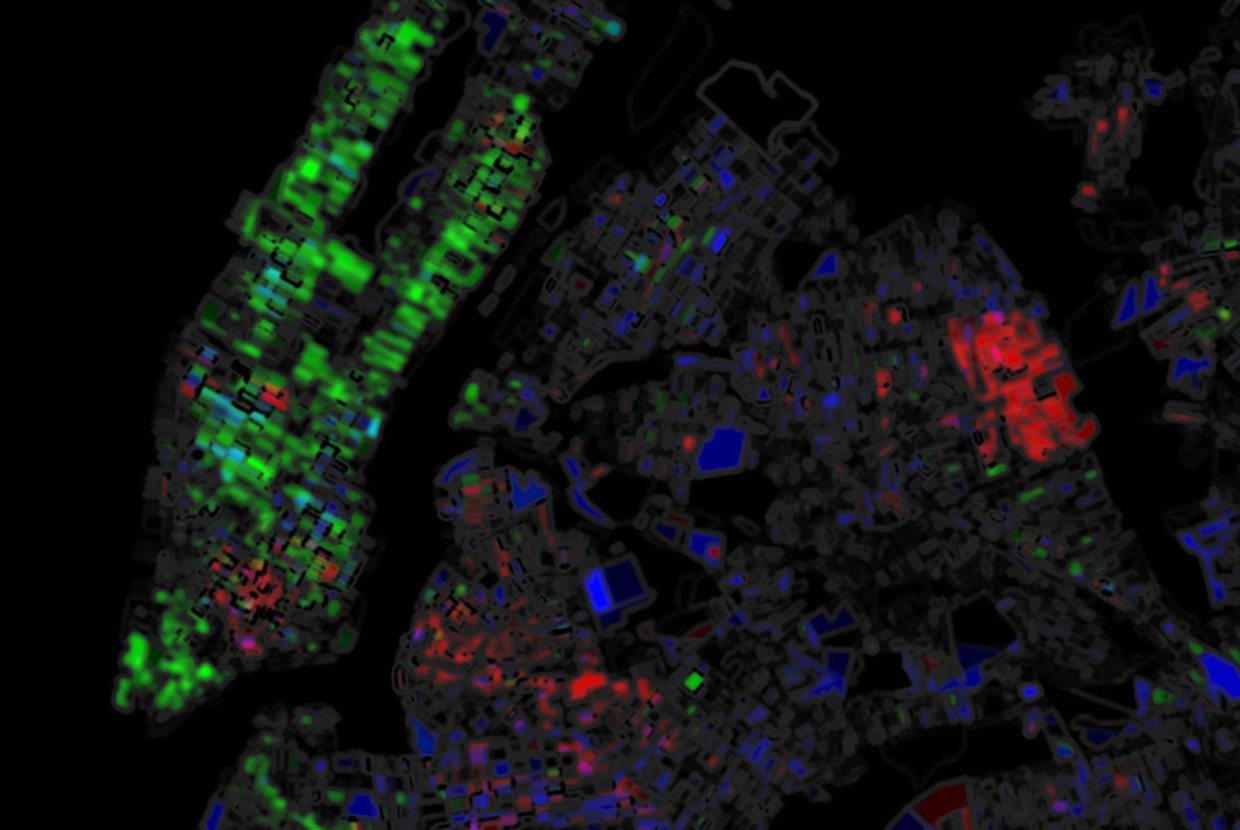 Data is beautiful. It's even better when that data is about your own city. And data is most beautiful when the topic is your city and it's displayed in map form. We've compiled some of our favorite data maps of New York City. Check them out:
New York City is constantly under construction, but even so, some buildings still remain from the 17th and 18th Century, such as the Pieter Claesen Wyckoff House in Brooklyn (1653) and Fraunces Tavern in Lower Manhattan (1719). This beautiful map is compiled from open data from the City (some of which isn't entirely correct) and is color coded from 1,053,713 buildings by age. Notice the amount of green and yellow in Midtown and the Financial District, and the amount of blue in the Villages, SoHo and along Central Park.
This map allows you to compare modern-day New York City to the Big Apple of 1836. Use the viewfinder to scroll across Manhattan and parts of Brooklyn to see how the landscape has changed since the 1830's. Notice any missing bridges? And where is Battery Park City? And Governor's Island seems to have grown, no?
What New Yorkers Complain About
This one isn't too surprising, but it's still fun to look at. Base on two years of 311 calls concerning graffiti, noise and litter, this map shows where such complaints are made. Of course, noise complaints rule Manhattan except for a section downtown that can handle the noise, but not the graffiti.
Projected Flood Zones vs. Actual Sandy Flooding
This map uses data from predicted surge zones based on Categories of hurricanes and shows what areas Hurricane Sandy flooded. The predictions were actually quite accurate, as the actual flooding lines up nicely with the predictions for a Category 1 Storm like Sandy.
A New Yorker's View from the Met
While this map isn't a compilation of data like the previous ones, it's still fun to look at. Fairly reminiscent of the famous New York Cover that depicts a New Yorker's western view from 9th Avenue, this map shows a complex logarithmic view of the world from the Metropolitan Museum of Art. It might take a minute to get your bearings, but you can see the world shrink from the Met, to Central Park, to New Jersey, to the Western United States, to the rest of the world. Because let's face it, this is kind of how we view the world.