Looking Back On Banksy's One World Trade Center Tirade
Peter Black | November 25, 2013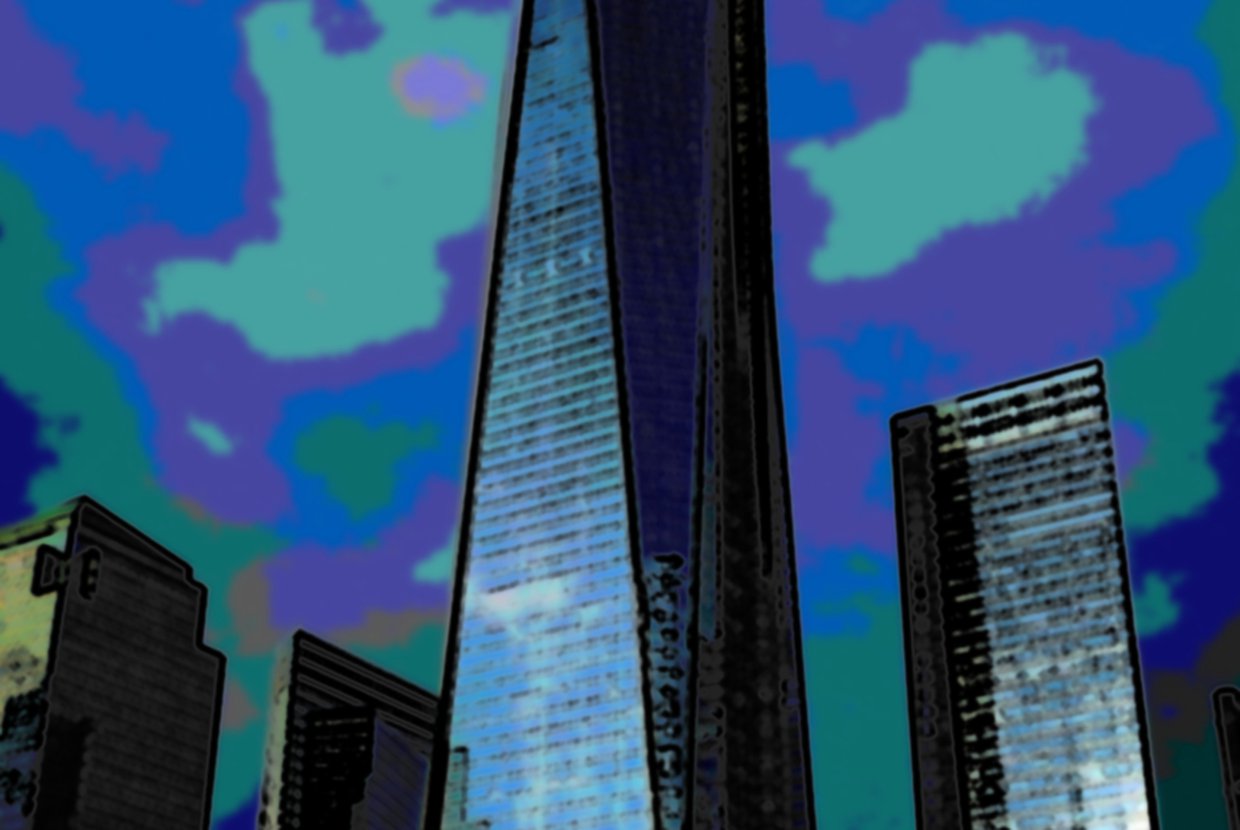 Banksy—the elusive British artist who varnished the streets of New York with ironic graffiti in October—defaced the city's tallest skyscraper (this time with words, not paint) a month ago before disappearing into oblivion.
At the end of October, Banksy blasted One World Trade in a mock New York Times article, which he posted on his website.
Banksy thinks that One World Trade is "vanilla" and "looks like something they would build in Canada." He goes on to say that the building "lacks any self confidence" and "looks like it never wanted to be built in the first place."
He then calls it a "betrayal to everyone that lost their lives on September 11th, because it clearly proclaims the terrorists won."
He finishes his rant with a stinging haymaker, proclaiming that "One World Trade declares that the glory days of New York are gone."
Banksy's diatribe has elicited a furious response. A writer for the New York Daily News thinks that Banksy is "spraying a bunch of bunk." A writer for CNN thinks that "the Banksy screed against the World Trade Center site was a bit much to bear." A retired FDNY Deputy Chief said that Banksy is "insulting to everybody in New York, especially people that died that day."
One World Trade—which cost around $4 billion—will open to tenants next year. 4 World Trade, currently the second tallest building in the eventual 7 building World Trade Complex, will open in November.
Although Banksy's article been publicly slammed, his opinion is shared by many. Most detractors agree that the building is shamefully unremarkable. Aaron Betsy of Architect Magazine wrote that "One World Trade Center is only worthy of an indifferent shrug." He even went so far to say that there could be "no better symbolism" for America's "transformation from a meatspace society to one that lives on Twitter and orders from Amazon.com." Bruce Handy of Vanity Fair thinks that the building "looks like a big slab of nothingness."
One World Trade is certainly less ambitious than some of the original design proposals, all which didn't meet safety standards or were economically unfeasible.