MTA Considering Big Changes in Future Subway Cars
Bryan Gamble | November 05, 2013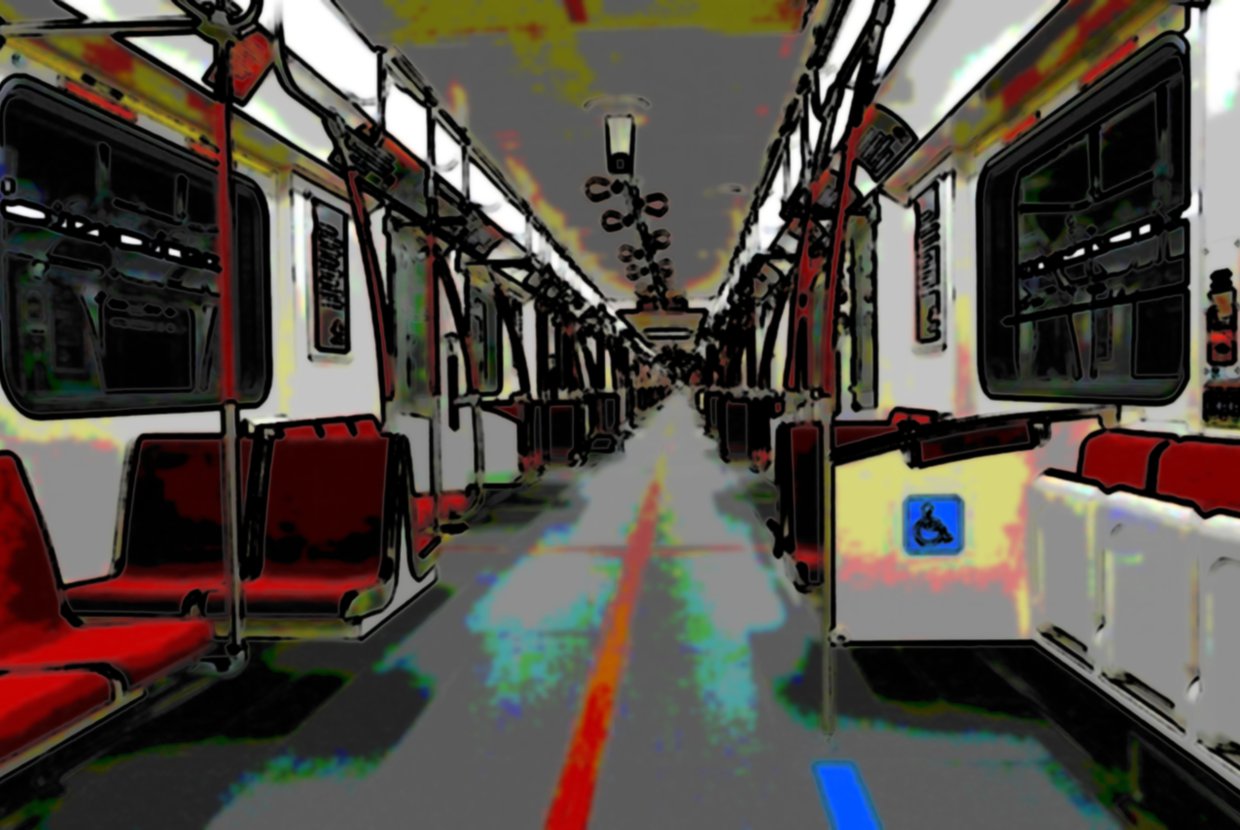 Because most New Yorkers take the subway, most New Yorkers are familiar with the quirks, hassles and headaches that tend to grace our commutes. Peddlers, solicitors, musicians, dancers and 'preachers' roam between subway cars and test our patience and tolerance for these additions to the ride. Meanwhile passengers surge on doors and risk trampling one another to get on or get off at a stop. But there is a chance that these subway ails may become much more avoidable with the MTA's new consideration to adopt articulated subway cars. The MTA's assessment of its needs for the next 20 years, viewable here, contains a proposal for subway cars that are continuous rather than segmented. The result would be something akin to accordion-style buses, meaning passengers could freely move throughout the entire train.
According to report, the MTA foresees a series of benefits in changing the layout of subway trains to be one, continuous car. In the report, the MTA argues that by converting the between-car space into more passenger space, articulated trains would "both maximize carrying capacity, and allow passengers to move to less-crowded areas of the train, balancing loading and unloading times at all doors," as people would have the option of using many more accessible doors. Such a system would also foreseeably allow trains to enter and leave a particular platform much quicker due to the higher number of doors, resulting in trains running more quickly between stations.
While it is not clear if this change can or will ever be implemented throughout one of the largest and oldest subway systems, some urge the MTA to adopt the idea in any upcoming fleet upgrades. Supporters have pointed out that the articulated train style is already in use in Paris, Berlin and Toronto with much success. Brad Ross of the Toronto Transit Commission has told The Times that passengers have preferred using the "open gangway" trains. Yet Ross has articulated that there are some clear drawbacks to the 'open car' system, especially when it comes to passengers being sick. Ross said that passengers who drink too much or who are otherwise unwell leave evidence of this on the floor, and the open design of the car makes it near impossible to isolate and clean the car. This drawback, coupled with the prospects of not being able to necessarily escape a 'smelly car,' unruly passengers, solicitors and any other undesirable spot, pokes some holes in actually implementing such a system in a city as large and diverse as New York. Passengers could foreseeably leave affected areas but the open design of the proposed cars means they could never actually isolate themselves from a problem, just move further away from it.
Although the MTA is doubtlessly making strides to improve its service and convenience through initiatives like Bus Time and subway Wi-Fi, the proposal for articulated trains may be overreaching its limitations. The unknown cost of changing the entire fleet, its logistics and unknown impact on the MTA as a whole mean a lot more research is required to even seriously consider the idea. Meanwhile, the recently upgraded cars on some lines are expected to last another 30 to 40 years while other lines, such as the C, are still in desperate need of new cars to replace their antiquated aluminum boxes. That said, the idea is interesting and may work elsewhere, but it does not seem as though New York is quite ready to depart from its subway cars just yet.